Kampala, Uganda: In their several scripts played over decades, Bakayimbira Dramactors have this one masterpiece titled "Agaali Amakula" (literally meaning the 'lost treasure'), an eye-wetting piece which rhymes well with this chilling, yet painful and spine-cracking story. Read on…
In the must-watch production of its time, they portray a Christian, united and financially well-to-do family which, courtesy of the wife's recklessness, led to the total collapse of a hitherto most envied family, just like a pack of cards in a twinkle of an eye!
The above intro is a fine replica of what, since 2017 befell, still taunting and will ever haunt the previously most envied family of tycoon Mohan Mohammed Kiwanuka, irrefutably one of the top most five genuine Ugandan tycoons through whose classic levels, the likes of today's Dr. Sudhir Ruparelia can't grab a peep into.

A typical polygamous family man, Kiwanuka, 69, has for decades kept his household in total harmony where, the children and relatives of his senior wife Beatrice Kavuma Kiwanuka and those of the second, Maria Nabasirye Kiwana Kiwanuka from the famous Nsibirwa family, mingled in unison as one blood, one People.
During his five decades' dedicated, hard work, Kiwanuka rose through entrepreneurship ranks to become the biggest landlord of Kampala city's upscale, leafy Kololo and Nakasero areas. He has hitherto been the sole Director of Oskar Industries, Kaboozi ku Bbiri and Radio One media companies, with his son Jordan Ssebuliba Kiwanuka as Company Secretary and co-signatory.
He has permanently kept his dime in real estates, an industry he developed to its total maturity before sitting back to submissively reap from. We are talking of a man who turned down a prestigious Cabinet Ministerial offer in President Museveni's government just for fear of soiling his property and riches with political sentiments from those who little know his workaholic person… and oh yes, they are quite a number, of today's generation.
So conservative with his property he is, that he sworn to, and maintained never to sell even a spoonful soil of his land in the city and the countryside. This suggests how he rose to a solid property mogul. "Even when his children become of age, he simply points at any of the property or area of their choice to operate business from. He never give them and neither does he ever withdrawn what he lend to them but at their own will to let go," a longtime family friend spoke to us on anonymity condition.
The above explains how his son Ssebuliba, of AEGIS Advocates came to have his law chambers premised on their Plot 10, Akii Bua Road in Nakasero. It's sad but a bitter fact worth to note though, that like any typical African rich families, children tend to be tenderly handled yet with little or no parental guidance for the yet loaded and free birds' lot. Hence, some of Kiwanuka's children are no exceptional to this odd.
Things fall apart!
All was successively well in the Kiwanuka Empire until in 2017 when, calamity visited onto them and, annoyingly through the centerpiece of the realm – Kiwanuka, the man himself. In this dreadful 2017, Mr. Mohan Mohamed Kiwanuka was diagnosed with an ailment called Alzheimer's. For starters, Alzheimer's is a permanent sickness which, when strikes, stay with the host for the rest of their lives, slowly but steadily stealing sensitive organs, one at a go, in that form of instalments.
For a lay man's ease of reference, when of age, Alzheimer's cohabits with a syndrome called dementia. This combination steadily leads to their victim's general memory loss which with time, severely results into; confusion of time and place, problems keeping track of things and events, changes in mood and behavior, difficulties in performing hitherto familiar tasks, trouble with images and spatial relationships, poor or decreased judgment, misplacing things, withdrawal from work or social activities and total delusion in its entirety, to mention but a few.
Whereas Doctors say such syndromes can be fought and kept at bay in their infancy stages, it's sadly not the case to be suggested with the legendary businessman in Mohan, whose brain is now in a vegetative state, if to go with close family friends and anonymous physicians. According to Wikipedia, a Persistent Vegetative State (PVS) is a disorder of consciousness in which patients with brain damage are in state of partial arousal… when a person is awake but showing no signs of awareness.
The killer, monstrous disease has since jumped out with most of Mohan's aforementioned senses where, he can welcome a visitor and greet them afresh, each time, to him, is another visitor altogether! "He is in a state where he doesn't respond to what is happening around him and or exhibits a sign of cognizance of anything in the surroundings and, whenever he does, it just lasts for a couple of seconds," an insider source recounted.
Welcome to 'Maria's dirty Linen' series
Seeing her husband's irreversible situation, pondering on herself not being a Director or signatory to any reasonable accounts (reasons why, are details in another story), yet she's the second wife and with her children being younger than Beatrice's, plus the irrevocable fact that the public knows little about Beatrice but her, coupled with the bitter fact that only Ssebuliba amongst Beatrice's children is 24/7 sober and ready to save every drop of his father's sweat, the hidden, panicky, but shrewd person in Maria Nabasirye Kiwana Kiwanuka jumped out of her skin for immediate action.
In the dying hours of Monday morning this week, Ssebuliba was called by his guards at his chambers to report to him how, about 40 muscular young men attacked and tied them up before they descended on his magnificent office premises and smashed all the glass windows, doors and any destroyable objects/items in their vicinity. A video of the debris-filled structure on Plot 10, Akii Bua road was used on our Facebook page to break the introduction of these series on Wednesday.
The mindboggling incident came on hills of another one the previous week, when fully loaded trucks of sand, accompanied by a police truck tipped its particulars at the entrance of the same premises, blocking access to the law firm facility. "To her and her agents, Ssebulime must be dealt with first, him being the only son his father had entrusted with his property as his co-signatory and Company Secretary," observed a family friend early this week.
"Mohan acquired a host of properties to his estate over the years, hardly selling any, even those seemingly 'useless' over time. Interestingly, since his diagnosis in 2017, Maria has put a number of them on market while demanding eviction on the rest, especially those under occupancy by her co-wife's children, including Beatrice's marital home," said a longtime close friend to Kiwanuka revealed.
He adds thus; "whenever we attempt to question, she says it's her husband's decisions not hers. But remember this is a man who can't make sober decisions anymore, not even in position to recall anything about him owning any property in the first place." As we file this report, the Investigator has been informed that properties including 30 acres in Bwerenga, Plot 10 on Akii Bua Road and Beatrice's marital home in Kololo have since changed registration particulars.
But how does she do it? We have authoritatively learnt that even without being a signatory on any of Kiwanuka's companies' documents, Maria has in her financial muscle recruited and put on constant pay roll, top officials at URSB who have helped her to fraudulently eliminate Ssebuliba off the Kiwanuka property particulars and replaced herself and the desired ilk's.
For the period since 2017, she has made Kiwanuka sign several dubious documents including transfers of property, plus those serving to disown his own children and family members. It's so painfully interesting that it is their father in his vegetative state whose signature is appended onto all these believably fraudulent transactions, including evictions of his own family!
But has she ably humiliated, frustrated and threated the hell out of Ssebuliba and siblings to the level of not taking any actions against her Mafioso dealings? "The Kiwanuka we have known since our youthful days cannot do what Maria claims he does. Sorry, but the man is just a living 'dead'. Much as we are not his blood, we shall do whatever in our flailing energies to support Beatrice and her children," the old friend summed. To be continued on Tuesday…
Dear readers, we regret to note that some of our respondents positively criticized this story as unbalanced and judgmental towards the person of Mrs. Maria Kiwanuka. Following the same feedback, we successfully sought out Mr. Mohan Kiwanuka for the other side of the story. Please also read: The Mohan Family Tales: Tycoon Mohan Kiwanuka finally speaks out about his family empire turbulence, writes to Son
Author Profile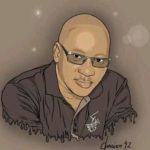 Stanley Ndawula is a two and a half decades' seasoned investigative journalist with a knack for serious crimes investigations and reporting. He's the Founding Editorial Director and CEO at The Investigator Publications (U) Limited