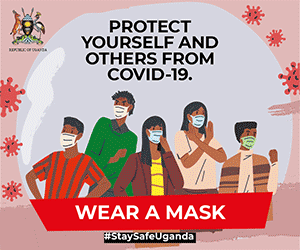 KAMPALA, Uganda: Ugandan lawyer Simon Peter Musangala is reeling from days of incarceration. Up to February this year when kisiraani (misfortune) struck, the diligent lawyer had not been inside any prison on any charge. But as doom would have it, Musangala would end up in prison after clients he offered legal services not only fleeced him but even contrived his seizure and imprisonment.
Genesis
Around December last year, Musangala in the course of his work received a call from a gentleman he later came to know as Belesis Asanansio Thomas. Thomas presented himself as a dealer in minerals particularly gold. The Mzungu wanted to open up shop in Uganda. He told the Ugandan attorney how he had done due diligence on lawyers in Uganda and found his law firm (Musangala and company advocates) to be one of the finest and most reliable around.
Our impeccable sources inform us of how Thomas then requested Musangala to write a letter inviting him (Thomas) to the country. Musangala carried out that piece of instruction. That is how Thomas and his sidekick, Chad Michael Altieri were reportedly able to fly into the country on December 13 last year.
Upon arrival into the country, Thomas instructed Musangala to register a company under which he was going to carry out the gold business in Uganda, documents in our possession suppose. The attorney acted on this instruction as well. That is how Age East Africa Holdings Limited came to be.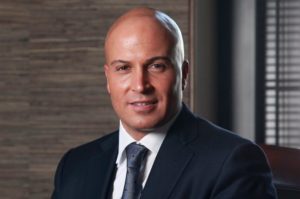 In the course of our investigations, we managed to obtain the certificate of incorporation in respect of this company. It was issued on December 22, 2020 at 4.36 pm. The registration number of this company is given as 8002000284365. The certificate bears the name of Marion Tugumusirize who signed it off on behalf of the Registrar General of Companies.
Info obtained names Chad, Belesis and Musangala as the directors of the company. Musangala was also appointed the Company Secretary and the address of his law firm, Plot 13 Buganda road is indicated as the official business' registered office.
Suffice to say Musangala successfully carried out all the legal formalities that were needed for a company that deals in minerals to be permitted to operate in Uganda. We managed to obtain all the legal documents which Musangala reportedly secured for Thomas and Chad. He did all this work within a space of two weeks.
After the paper work had been obtained, Thomas entered into an escrow agreement with Musangala where the former would be depositing money onto an account in Stanbic bank and then instruct the lawyer to pay it out to his 'suppliers.'
Musangala acting on specific instructions of Thomas and Chad paid out money to Abdul Mugabo trading as Kingsway Logistics Limited as well as to the clients themselves. We are in possession of acknowledgement letters of whoever would be paid as well as minutes on the bank account showing debits and names of people paid by Musangala on his clients' instructions.
On one occasion, Musangala paid out over USD2.9m to Mugabo. Unknown to Musangala, the Americans had prior to meeting him entered into an agreement with Mugabo who Allegedly undertook to supply them with 800 kilograms of gold. The agreement had been concluded on April 15, 2020, eight months before Thomas engaged Musangala. According to the invoice we obtained, Mugabo was to spend the money on paying government royalties, and freight charges, among others.
So, when Thomas sought Musangala's legal services, he only wanted to formalize the above deal which fact he kept from the awareness of the Ugandan lawyer. This is why the Americans would simply instruct Musangala to issue out money without telling him what they were paying for.
This was made possible because the Escrow agreement stopped Musangala from asking any question but to only go ahead and pay out money each time the American would instruct the lawyer to do as such. What happened next? Watch this space…
Author Profile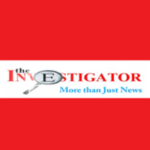 Uganda's First online News Paper. "More than Just News" Investigative, Informative, without Fear or Favor