Ministry of Gender, Labor and Social Development is tasked with accrediting Labour Export Companies (LECs) in Uganda. And Ugandans going abroad for work, especially in Saudi Arabia, Oman, Qatar, Dubai and elsewhere, do so through these Ministry`s accredited Companies. That Uganda, through the Ministry, permits her citizens to go for kyeyo, one would be pardoned to assume that the same people are protected when away, and back home. But this is not the case with Florence Nabasa, a kyeyo returnee.
A senior official at Ministry of Gender, which is the supposed custodian of her rights, has instead dragged her in a position between a rock and hard surface. He is the Commissioner in charge of the Elderly. His name is Prosper Byonanebye. This one is on spot over a ploy to rob the livelihood of his tens of tenants. But today, we focus on this former Dubai migrant worker, aka `Kadama,' a one Florence Nabasa, who lost her fortune of UGX37M to the money glutton, Commissioner Prosper Byonanebye.
For starters, the name Byonanebye is in Runyankore dialect, meaning; "All things are his" and, prosper goes without interpretation. One can be forgiven for suggesting that his names stand for; `All things, including other people`s money and property, are his for personal prosperity! The story: Byonanebye, through his wife Dorothy Turyashemererwa Byonanebye and their agents, entered into a two-year tenancy agreement with Nabasa, to run a business on their commercial facility located in Walufumbe Zone, Kyanja Trading Center. This was on 25th April 2022.

Nabasa, on agreeing to a monthly payment of UGX800,000, and with four months` upfront payment, she parted with UGX4.8M. She paid the money through Dorothy and the receipt was dully given. This transaction was done in presence of the area LC 1 Chairperson, Grace Kamoga Mbabazi. Thereafter, Nabasa, with the knowledge and approval of Dorothy, embarked on development of the land in a haste set up structures for her business venture.
Indeed, she went ahead a constructed a kitchen at UGX3M, a shade and verandah at UGX3.7M, a butcher section at UGX1.8M, a grill at UGX1.6M, Charcoal/wood, and fireplace costing UGX1.3M, made a sock pit at UGX690, while UGX20,110,000 was spent on procuring other movable assets like fridges, cutlery, and TV, among others. Being money, she raised as a maid in Dubai, she had sworn to settle and do business by staking it all into the same. `Staking` because, the Investigator has gathered, investing money in any of Byonanebye`s commercial facilities littered in the whole of Kyanja and Kisaasi, is total gambling.
Nevertheless, Nabasa, begun the operation of her 'Akimbo Pork Joint` business, with her dream of making her life better after years of toiling in the Arab World. However, little did Nabasa know that Dorothy, who incidentally run a boutique and mobile money business in the vicinity, was scheming to put her out of business. Out of the blue, Dorothy contacted Nabasa and informed her that Prosper (her husband) had increased the ground rent from UGX800K, to UGX1M a month. She announced that the new rent starts henceforth! Nabasa had only ran eight months into her tenancy agreement period.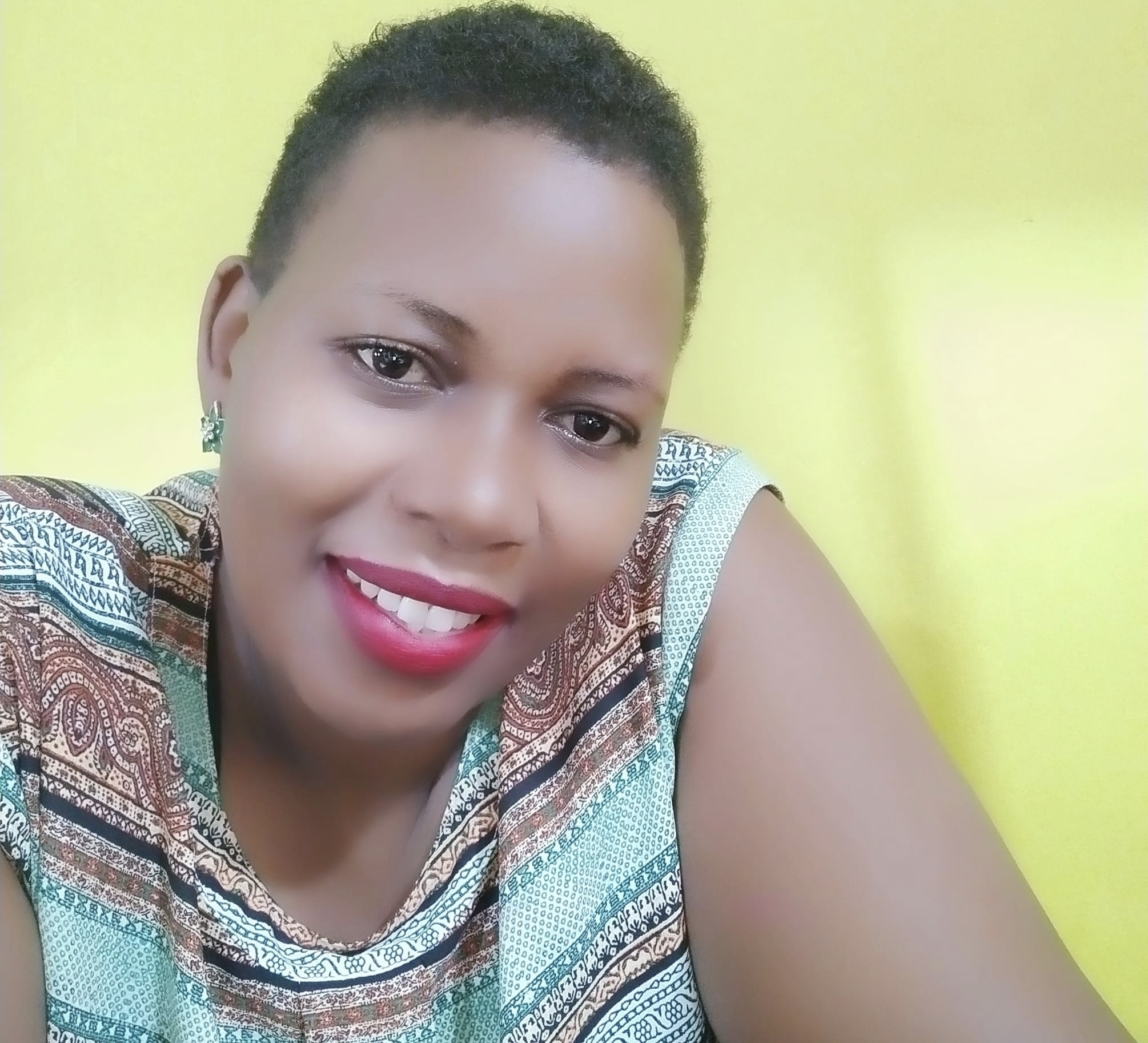 Her efforts to explain how the two-year agreement is clear on the no-change to rent close until its end, all fell on deaf ears. With the sudden increase in the rent, Nabasa realized she couldn't make it alone. She sought out a business partner. His name is Gerald Muhwezi. She sublet Muhwezi who started a bar in there, as a way of settling the increased rent. Little did she know that this would be the catalyst to her 'downfall.' Dorothy went into overdrive and engaged the services of the area LC 1 Chairperson who, instead of arbitrating between the two parties, shockingly seemed to act on Dorothy's orders.
These interruptions were witnessed on several occasions. However, the one that stands out was on 10thAugust 2022, when the LC members, in the company of Dorothy and agents, raided the rendezvous with intent of evicting Nabasa. It is on this day that the very desperate and confused Nabasa was coerced into appending a signature on an agreement, whose particulars she had no clue of. This agreement would later torment Nabasa. It later came to her knowledge, through one of her workers who, had eavesdropped `them` saying that she had ignorantly signed herself into trouble.
Indeed, the document indicated that she had to pay UGX1M including arrears or leave immediately! Her protests against the document were met with ferocious protests by Chairperson Grace Kamoga. She was joined by Dorothy, who was the master planner of the ploy. When Nabasa, demanded that at least she be compensated for the monies she had injected into the construction of the structures at the site, Dorothy arrogantly advised her that if she wanted, she could pack them and leave. In protest, Nabasa left the rendezvous only to be called and told that her movable property had been removed and placed in the ensuring rainfall. She nearly fainted.
She later received a phone call from a policeman who, requested her to visit the site. She obliged, thinking she would now, at least use the opportunity of having a security person in the matter, to bring sanity into the already volatile situation. This was a self-lie! Nabasa was shocked when the 'Savior' also advised that she rescues her property. Her last desperate calls and messages to Byonanebye yielded nothing as he too told her to vacant his premises or he unleashes his 'other side' that she would never forget, nor like.
Surprisingly, Prosper is a registered member of NAMATI. Namati is a forum dedicated to putting the power of law in the hands of people. Byonanebye shamelessly uploaded his profile with a brief description of his character. I am a Human rights advocate, with 11 years in advocacy for better health by marginalized persons.` This, of course, is in contradiction of the core value and responsibilities of the Ministry of Gender Labor and Social Welfare, for which Byonanebye works and ambassadors!
The Ministry is responsible for the protection and promotion of the rights of the vulnerable population, addresses gender inequalities, labor and employment as well as community mobilization and empowerment. Having also been involved in the management of the Uganda Red cross, one is taken aback as to why a man who is well vested in matters that deal with humanity and social welfare, is the same person that is going around trying to rob a paltry UGX37M, totaling to the would be a livelihood of a young hapless woman. Our efforts to reach out to Byonanebye were futile since he never picked our calls, nor returned his missed ones. Watch this space… For comments, contributions to this story, please call; +256705198415 or WhatsApp +256772621522
Author Profile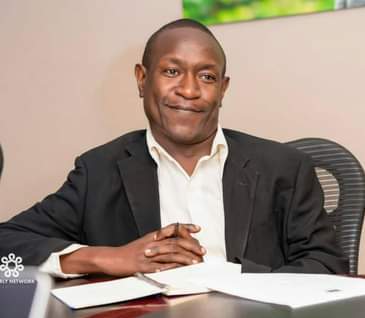 Mr. Jacko David Waluluka is another unique entertainment and general investigative news writer, a field he has diligently covered for over fifteen years. He's also the Chief Administrator at The Investigator. He can easily be reached via [email protected]