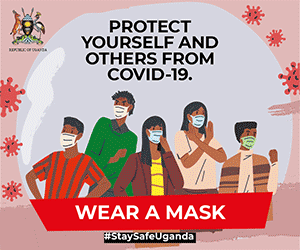 KAMPALA, Uganda: CoST Uganda, Transparency Initiative has recognized journalists who report on infrastructure transparency. The members of the fourth estate were recognized at the inaugural annual media awards that coincided with the weeklong CoST assurance week that runs from November 12- 16 and the release of the 2nd assurance report.
The six who scooped the inaugural CoST Uganda Multi-Stakeholder Group awards for their exceptional commitment in promoting the CoST core feature of disclosure, Assurance, Multi-Stakeholder working and social accountability were Joseph Olanyo from the Observer, Abdul Latif from Record TV, Hadija Mwanje from Witness Watch, Patrick Jaramogi from the Investigator, Ronald Mugabe from New Vision and Kamegere from NTV.
Speaking at the release of the second Assurance Report conducted by CoST Uganda, the State Minister for Works Gen. Katumba Wamala in a speech read for him by the Ministry's Under Secretary, Josephine Wasike noted that disclosure levels were steadily rising.
"I am glad to note that disclosure levels had increased to 29 percent. We shall do whatever it takes as a government to increase the disclosure levels to even higher levels, said Katumba Wamala.
The Chairperson CoST Uganda Multi-Stakeholder Group Hon. Nathan Byanyima said the 2nd Assurance Report was conducted on 8 projects from three Procurement Entities including, Ministry of Works and Transport, Ministry of Education & Sports and Wakiso district local government.
"The 2nd Assurance process was commissioned in March 2018 after a disclosure and assurance workshop held by CoST in December 2017. The CoST assurance process is conducted by a team of experts called the Assurance Professionals, trained by CoST International:" said Byanyima.
He said the entire process took them nine months, with four months late resulting from delays in data retrieval from Procurement Entities. "The Assurance Process is guided by the Procurement Entities' need to enhance transparency in projects, through promoting disclosure and stakeholder participation," he said at the report launch held at the Tutors College in Mulago.
"This exercise has been both a learning and partnership strengthening process between CoST and the various stakeholders and the citizens of Uganda. The idea of sampling government projects for assurance is aimed at identifying cross-cutting areas of good practice and issues of concern for stakeholders to engage on, but also to inform the process of planning the delivery of infrastructure projects in Uganda," he observed.
The report indicated that overall: St Noah Nfuufu Road under Wakiso District and Busoga College Mwiri under MoWT disclosed the highest overall number of both proactive and reactive data points each at 52 data points representing 78% disclosure followed by Municipal Road and Namasuba Ndejje Kitiko Road under Wakiso District disclosing 51 data points each representing 76% disclosure. TTE1 project under MoES disclosed 48 data points representing 72% disclosure. Nansana Karoli road disclosed 40 data points representing 60% disclosure and HEST project under MoES disclosed 39 representing 58% disclosure. Lukaaya Market project under MoWT disclosed the least number of data points at 37 data items representing 55% disclosure.
Author Profile
Patrick is a seasoned and independent Investigative Journalist, A Market Researcher, Media Consultant