Part One: Unless inevitably otherwise, celebrated local musician Ronald Mayinja of the Bizzeemu fame is to perform for President Museveni at the youth-targeted Patriotism Katch-Up Fete scheduled for today (Saturday 5th October) at Kololo airstrip.
"Is it true President Museveni has invited Mayinja to perform at Kololo tomorrow," was the Investigator' question to the heavily publicized Fete's chief organizer, Balaam Barugahare yesterday. "Yes [he has]" is the straight answer we received via a Whatsapp message. That Mayinja's invitation is from none but President Museveni himself, tells a lot and hence, this story…
For starters (if any), Mayinja had on September 20th at Serena, grabbed a chance as one of the performers at Catherine Kusaasira's 'Tears of a Woman Concert,' to unleash his Bizzeemu hit for the person of Museveni, only to be cut short by the organizers (Read Kusaasira in particular), who instructed the switching off of the instruments. Whereas the President had heard the introduction, grasped some message and vaguely responded to it, his inner person longed for the full message thereafter.

"He couldn't believe that much as his regime ushered in the 'freedom of speech,' Mayinja would be that bold to convey an 'offending' message to his face unless it really carried a direct communication to his person," one of the First Person's handlers offered last night. Indeed, his self-guided investigations revealed that true to his instincts, the singer's allegations were not only factual but the real message was prematurely cut to deny him the true picture on the ground.
Among the people who offered to correct Museveni during his one-man-made inquiries was the Rt. Hon. Speaker of Parliament Rebecca Alitwala Kadaga. She even sought out some of the true Bizzeemu victims and delivered them before the President for his first hand information. This, according to Kadaga, was not only for son of Kaguta's consumption but also to enlighten his person on the Mafioso that have long fed him on false intelligence of the lay man's strep under his regime.
In the meeting held with some of the notorious Safe Houses' torture victims less than two weeks ago, Museveni reportedly listened to the sad tales with dismay, like he was reading a fiction-packed novel. "Can you imagine this is happening and I have no clue about it? And these are the people who want me to pass power over to them! Now imagine what they would do with it in their hands!" Museveni retorted to Kadaga who's shifting body language sources read as saying; 'now you know Mr. President.'
In the Bizzeemu fame, Mayinja sings of the re-occurrences of the past regimes like insecurity, social instability, kidnaps aka panda gaari, selective prosecutions, rumor-based and selfish arrests and untold torture as well as the imaginary economic growth, to mention but a few. To the late forties and above, the song, coupled with its revealing video, brings back to them, fresh memories of Idd Amin and Obote II regimes with silent hot tears painfully rolling down their inner organs with shudders all over their bodies.
"Some of us wouldn't have left the NRM had the President not blindly succumbed to mafias' lies. We believe if he had heed to our true counsel, Uganda should have been a better place. We wondered how fast he lost touch with the ordinary man he claim to have fought for," one of the strong opposition members cried in a telephone exchange yesterday.
Away from the President's encounter with the victims, the Investigator understands that another similar group met General Salim Saleh aka the 'de-facto No2' and poured identical grievances to his presence. Twenty six of them were later to appear before Parliamentary Committee on security early this week and some of their stories have been mildly shared by the media.
For those in the know, President Museveni is synonymous with acting on challenging public outcries by making own investigations for self-confidence. During Kayihura's time, he did the same and the findings left him with no option but to swing the axe against his blue-eyed boy in the public eye. Now that he has personally invited Mayinja to sing for him 'Bizzeemu,' chances are high that Kaka and his 'Safe' Houses commanders' days are numbered.
Insiders offer that today's message at the Youths-targeted Kololo fete is most likely going to rotate around Mayinja's song where, the President will not only fully respond but also take 'verbal action' before the public ear. "These people think they have powers. I will show the public that they are totally powerless," Museveni had reportedly told the visiting victims.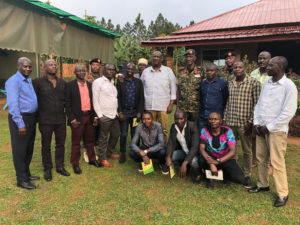 Before all the above unfolded, the Investigator had met, interviewed and captured the biggest number of the victims' stories. Most of them were arrested, kidnapped and tortured in Kalangala and Kyengera based 'Safe Houses,' manned by Internal Security Organization (ISO), whose boss, Col. Kaka Bagyenda's person is undeniably a true replica of the hitherto Crime Infiltrated Police's head Gen. Kale Kayihura. Below is Part One of the series to run on our website henceforth.
In-between Kaka's Horror Grip Part One
Upon his infamous kidnap on June 16th 2018, The Investigator CEO Stanley Ndawula was detained for over 24 hours at the dreaded Kyengera based ISO safe house (at Base Two). Through a female inmate whose contact he chanced, he got linked to one of the longest serving male inmates, Peter Kamau (not real names) who, offered to convert into an undercover for the rest of his captivity. This, on verbal contract to never let his family starve. Around 15th September this year, Kamau was among the over 100 inmates who developed into a 'hot potato' in ISO boss, Col. Kaka Bagyenda's cheeks and spat them from Ssese Islands detention. 455 days after, Kamau survives to tell the tales most horror, the same we have dubbed; In Kaka's Horror Grip
Around late February this year (2019), something strange happened at Base Two. We were sick and tired of the situation and resorted to strike. There are batteries kept in the cells and, among the 47 inmates was a mechanic who knew how to cause fire by sparking wires. We agreed to set the cells on fire and we went about it shouting, hitting and breaking glass windows and doors as we cried our hearts out for possible help from the neighbors. Some of us had been incarcerated for close to a year and enough was enough. We chose to die as a group and no one would stop that.
Bullets flew, alarms covered the village and obviously, whips recklessly swung over our bodies, but we were not moved. There was no doubt, something had to be done. We realized we had created enough pressure and we foolishly thought we were to be released anytime soonest. What else was left? None of us had a genuine case to our name save for the only one we had collectively committed… torching and breaking the cells. They couldn't lock us up in a holey ramshackle structure, or so, we happily thought.
From the flying pan to direct fire
The following day, from our holey detention, we saw the main gate rolling open, paving way for an omnibus popularly known as Costa. The blue in color machine was being guided into the parking posture, by the Base Two Commandant, the evidently annoyed and irritated Jack Nsangiranabo along with his twice Mike Okwir.
From where we piled, we watched about seven men jumping out and covering the windows with blue tarpaulins, in total silence but at a rocket' speed. About eight soldiers swaggered towards us and started checking and tightening the chains on our legs and the handcuffs. We were now ordered to walk, actually stagger to the costa in a queue. At the entrance was a UPDF fatigued Okusi Nfubankuba waiting to blindfold us, one at a time as we entered.
Inside the vehicle as it roared out of the gate, orders were shouted to whoever was behind the wheels, to head to base one. I knew the Base Two location and indeed, I would feel the ride towards those ends. At Base Two, the vehicle pulled to a stop and orders were heard, instructing other inmates to jump into the car, one at a go. The loud head count informed me we were 30 in the vehicle before it started for yet unknown place.
At what felt like Busega Roundabout, we slopped down and turned onto a smooth road and the lead car sirens stopped for a while as we cruised on. I sensed we were onto Express Highway and my instincts claimed we were being transferred to Kigo Prisons but shortly after, I realized I had told myself a big lie, for Kigo inmates are charged before courts of law and with case files to their name, not from safe houses. So where were we headed. I got lost into imaginations before I chilled in the sea of the unknown.
After about 30 minutes on the road, the vehicle stopped. A voice familiar to that I guessed was of a one Maj. Amos thundered; "You men are meant to be killed," he started… "But we have changed our mind. We are taking you to a place where you're going to only be rescued by your brains and hands. I wish you a safe journey." Another voice ordered us to disembark off the vehicle.
We are dressed in what felt like… indeed, life jackets. We walked by directions of a stick being knocked at where to step before we were ordered to sit. It was obvious we were on a boat. We sailed for some time before the waves went mad. We thought it was a planned move to drawn us but we heard the soldiers crying as well. We docked at about 3:00Am. We were unfolded, chains off our limbs and were introduced to someone called Musa Ssemujju, the Chairman of the village.
Ssemujju briefed us about the people in the area with orders not to talk or even wave at anybody. We were led uphill where we found a poles structure with iron sheets atop and grown grass of about two meters above. A black polyether paper was laid on the grass and we were all ordered to sleep before they covered us with another. In the morning, we were 'woken' up and ordered 'out.' We were surrounded by bushes and were ordered never to ask anyone where we were.
One of the soldiers, Abudallah Mulyanga ordered us to find survival means. Only in our possession were saucepans, maize four and beans we had carried from our Kyengera base. One of the soldiers, a smoker provided us with the match box to make fire. We cooked porridge but when it was ready, a big question arose. Where were we going to eat it from? Yet we had to…
Life at the abandoned, mysterious Island… To be continued…
Author Profile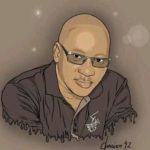 Stanley Ndawula is a two and a half decades' seasoned investigative journalist with a knack for serious crimes investigations and reporting. He's the Founding Editorial Director and CEO at The Investigator Publications (U) Limited