For some time now, we have been writing and reporting about Equity Bank escapades. We started with the case where they connived with city businessman Sudhir Ruparelia, to whom, they fraudulently sold Ssimbamannyo Building whose owner, Architect Peter Kamya recently succumbed to pressure and died under unclear circumstances.
Along the way, a cluster of Ugandans started insinuating that we had issues with Equity Bank, most probably some individuals in-there. But we have a `PHD` in how some Ugandans can mysteriously take issues. To this end, even Equity Bank management dragged us before UCC over some stories `against` them. We submitted ours to the same.
Today, Ugandans woke to more ugly news about this same Bank. It is wrapped in a dossier written and submitted via social media, by a respectable veteran sports journalist, Aldrine Nsubuga who, was approached by a victimized Equity Bank customer, Rose Ahebwa. Below, is slightly edited version of Nsubuga Snr`s post. Read on.

The Dossier
Rose Ahebwa walks in my office with red eyes and a ghastly look. In tow is her brother, a one Emma. Their world has sunk under their feet. They are here only because they have nowhere else to go. They have reached the end of the line.
One and a half months ago, they were celebrating as a family but now, the family is about to be split over UGX47M that Equity Bank stole on 18th December, 2022. When Rose received a customer service call a few days after opening an account with Equity Bank, where she deposited the money in 2nd week of December, she innocently answered all their questions.
All seemed okay. A few days later, she was looking into an empty account. She had gone to make a withdraw. The entire UGX47M had gone! "Sorry mum, you only have 27,000/= on your account" a teller told her. In an instant, her world turned to rubble. This wasn't her money. It was family money.
The bigger shock however was how the bank, from teller to manager, to a top boss – all avoided to answer her question of; "where did my money go?" She reported the case to police on 19/12/22 [vide Case Ref: SD 44/19/12/2022], a day after the money was stolen but this was against the bank's advice as they had promised to 'resolve this internally.' What has happened since she reported the case is every bank customer nightmare.
At Equity Bank, every manager she has been referred to has been evasive. It's as though they all fear someone at the top will find out who helped her! Rose never registered for internet banking. Armed with bank statements and other documents which clearly back up her case, she begged for my help.
"I need a voice Aldrine. Please echo my pain. The money is for the family." Equity Bank's manner has been ice cold. Sadistic, even. From top, everyone knows that it is an inside job. The attitude from the chain of command towards Rose has revealed a darker secret within the bank – the big people know. They are complicit. If a customer has not withdrawn money, who has access to their account? The bank.
In Kenya, Equity Bank is one of the biggest, if not the best bank. Not only have they won numerous awards in the industry but they are reputed for their excellence at customer service. Here in Uganda; the numerous cases at central police against Equity Bank, many of which have gone unresolved, project a grim picture. The cartel inside has ensured that customers never get justice. No one will know about it.
Rose has nowhere else to go as blocks have been put at every possible help desk at Equity. Her example is only a tip of an iceberg. As she shed tears Infront of me, I wondered just what I can do to help. She has engaged a lawyer and Police but who is she? The bank doesn't care because they know the case will run cold.
UGX47M family savings gone, with a husband demanding an explanation every day for the last one and a half months. This must be hell for any wife. A family is breaking. The thieves at Equity Bank are laughing scornfully. Rose Ahebwa's case is water tight. No third parties. UGX47M was deposited to open the account and [the same] disappeared after two weeks. Just like that.
We all have bank accounts. It could be any one of us in her position. Should we let Equity Bank continue to act arrogantly and fail to refund Rose Ahebwa's money? I say no. Let's save a lady's marriage. If this happened at Equity Bank Kenya, Rose would have had her money back by now.
If you know any one at Equity Bank, tag them. Tag management. Let them know that we are at them. Ugandans have lately learned how to fight for their rights. And if you have an account with Equity Bank, the writing is on the wall. Your money is not safe. People, let's help the lady – it's Shs47M we are talking about. Family savings.
Author Profile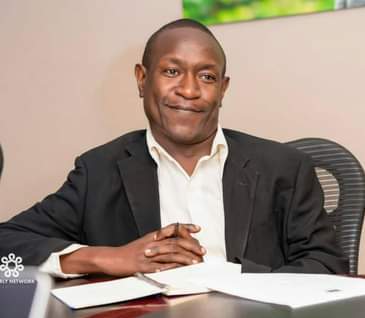 Mr. Jacko David Waluluka is another unique entertainment and general investigative news writer, a field he has diligently covered for over fifteen years. He's also the Chief Administrator at The Investigator. He can easily be reached via [email protected]