The story goes; "Hard work pays" and surely midfielder Bobosi Byaruhanga without a driving permit, save for the fact that he only had a clue about driving, was Saturday night awarded with a car for his perspiration.
Over the weekend, as his name suggests (All for God) Byaruhanga – God was and had been on his side. Byaruhanga and Fauzia Najjemba reigned and reaped big at the glamorous event held at Speke Resort Munyonyo with the top prizes being a brand-new Subaru Impreza for each. Najjemba was named the best Female footballer while Byaruhanga on the other took home the honor for the Best Male Player of 2021.
Byaruhanga's story was one so touching to the hearts of many, and, he himself burst down in tears telling his story of losing one of his parents, his father to be actual, at a very tender age, leaving him behind with his mother who could not help matters.

Receiving car keys from Chief Guest and Speaker of Parliament, Rt.Hon. Jacob Oulanyah, the Cranes and Vipers FC midfielder welcomed his mother to the podium upon being named the best of 2021. He reminisced how tough and long the journey had been, including losing his father.
Unable to hold back the tears, Byaruhanga consequently told the congregation. "I lost my father when I was young and school fees became a challenge." A teary Byaruhanga started his story.
Pondering what to do next, Byaruhanga at this point sought the help of Justus Mugisha who, having also spotted a talent in the young Byaruhanga awarded him a sports and academic scholarship at his school in Zzana along Entebbe Road.
"I lost my father when I was young and school fees became a challenge. It is at this moment that I want to thank Mr. Justus Mugisha who got me from Kisoro and offered me a scholarship at Standard High School, Zzana," he said as tears rolled down his cheeks.
With this scholarship, Mugisha became a true father and parent to Byaruhanga at Standard High School, Zzana. But, Byaruhanga's story could not end at standard High. Of course, there were many others notable on his journey to the top of Uganda Football as he thanked, with, special recognitions to many of them.
"I thank FUFA and the sponsors for rewarding our performance. Definitely, this has been a collective effort from the Uganda U20, Uganda Cranes, and Viper SC family."
Driving home in another Subaru Imprezza car gift, Najjemba enjoyed her moment and expressed her delight, thanking the Football federation for a beautiful chance to the women to play football at the biggest stage.
"This award means a lot and I really want to thank FUFA for uplifting Women's football. We have seen so many strides including having the games broadcasted on TV which has helped many people to realize the fact that even women can play football…
I thank my teammates at the club and National Team, the coaches, my family, and fans for the support. This definitely motivates me to work even harder and I promise I will keep the fire burning…
We made it. No words can thank you who rallied behind. Your support was evident. Thanks to FUFA and Airtel for rewarding our sweat as players. Big shout-out to my coaches and teammates at club, Uganda U20 and Crested Cranes. Most important thank you Allah." Najjemba told the congregation immediately she was crowned The Best at Airtel FUFA Awards 2021
The event attended by the Speaker of the Parliament of Uganda as Chief Guest ran under the theme 'Celebrating Uganda's Finest Football Personalities.' Byaruhanga who plies his trade at Vipers SC beat teammate Abdul Aziizi Kayondo and Express FC talisman Erick Kenzo Kambale to take the award.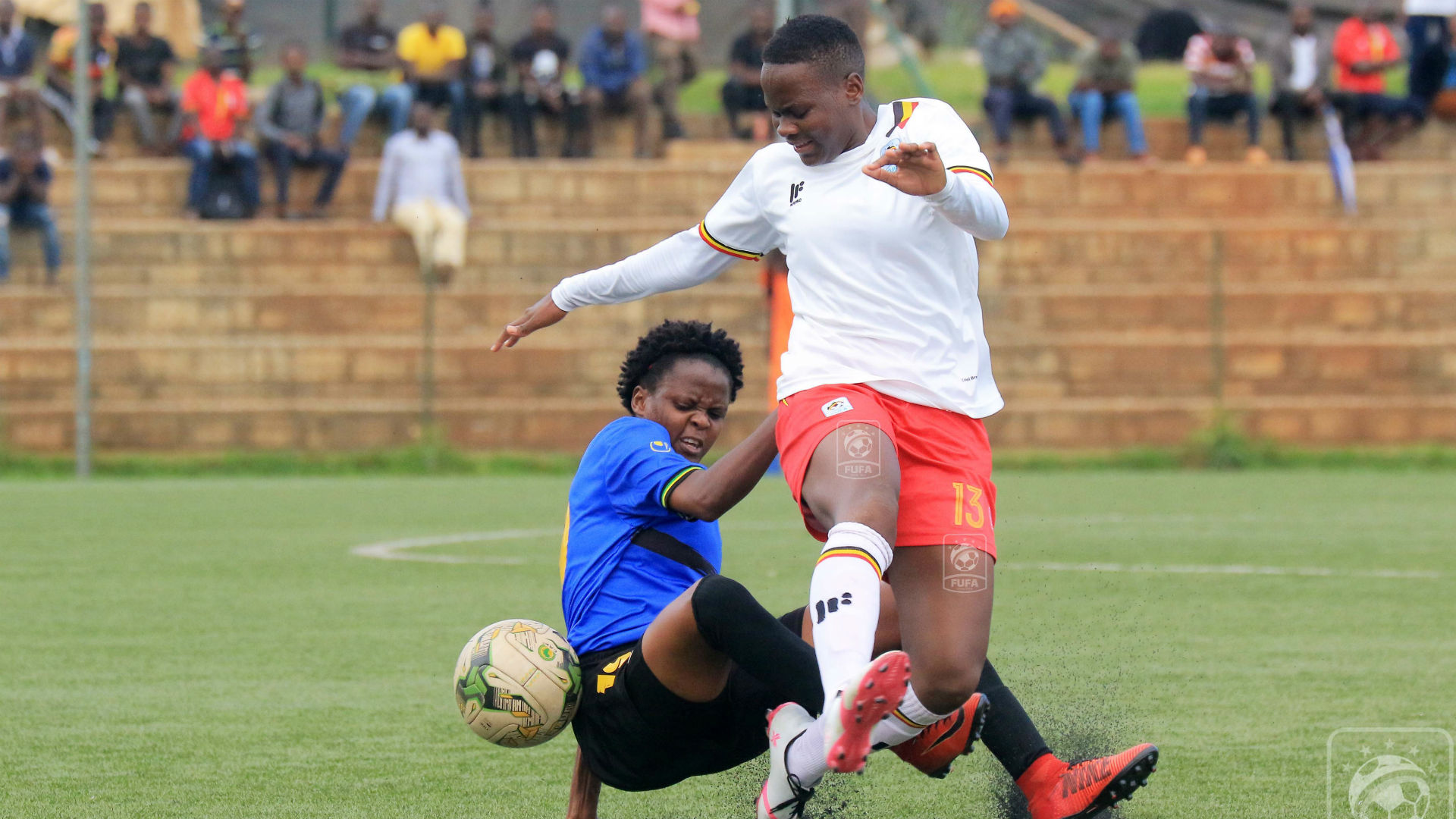 Najjemba, the captain at Kampala Queens FC beat off competition from Lady Doves duo Fazila Ikwaput and Daisy Nakaziro to claim the crown. The aforementioned two drove away in brand new cars on top of a cash prize of one million shillings each as the reward for their sweat.
Najjemba's route to the podium of the greats in female category finished as top scorer at CECAFA Women's U20 Championship with 11 goals. She was full of joy and glorified her colleagues both at club and Nations Team.
"First of all, I want to thank the Almighty Allah for this moment. I'm happy but at the same time nervous. This award means a lot to me. I want to thank my family and parents for giving me the chance to play football. I thank FUFA for giving girls the opportunity to showcase our talents."
Byaruhanga, The lethal forward who is a product of the Airtel Rising Stars projected highlighted the importance of Airtel and lauded them for the great work. "I'm proud product of the Airtel Rising Stars and I take this opportunity to thank the Airtel brand for always supporting football. Without them, we wouldn't be able to play right from a young age."
Winners in different categories
Airtel FUFA Female Player of the year – Fauzia Najjemba (Kampala Queens)
Airtel FUFA Male Player of the year- Bobosi Byaruhanga (Vipers SC)
Airtel FUFA President Award – Mark Ssali
Airtel FUFA Beach Soccer Player of the year – Emmanuel Wasswa (St. Lawrence BSC)
Airtel FUFA Futsal Player of the year – Travis Mutyaba (Synergy Futsal Club)
Airtel FUFA Fair Play Award- Police FC (List number of yellow cards)
Airtel FUFA Member Association Award. – Uganda Youth Football Association
Airtel FUFA Club/Team of a particular year- Uganda U20 National Team
Author Profile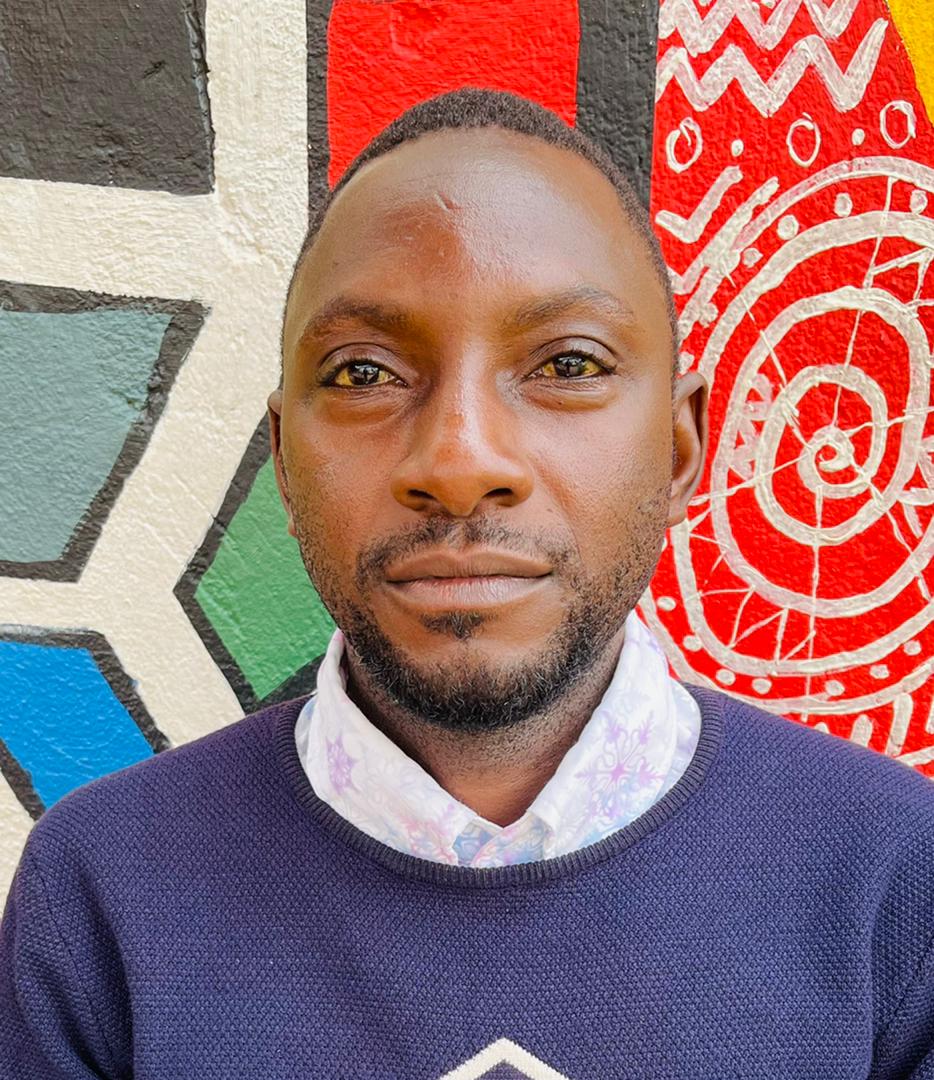 Mr. Daniels N. Tatya is an affluent Sports Writer, Commentator and Editor. His over 15 years of covering almost major sporting events makes him a revered and an authority on investigative Sports journalism in Uganda. He can also be reached via [email protected] +256(0)758268315