So the stage is all set and the curtains have unfolded wide open for rugby 2022 season and to begin the action, the Nile Special Premier League rugby takes center stage across Uganda's Capital Metropolitan City of Kampala.
Miss out on the opening day of rugby action if you can, but don't fail to book a place either at Kyadondo rugby, legends Kampala rugby, Makerere Rugby grounds and, or King's Park Stadium in Bweyogere to catch a clearer picture of how teams have prepared for the season.
Of course to start the season, Uganda Rugby Union (URU) is premised on a mega shillings 2.6 Billion deal signed with Uganda's leading Beverages company, Nile Breweries through their Flagship brand-Nile Special, owning the branding rights- 'Nile Special Rugby League'.

Kobs, Heathens best fans entertainers;
Betway Kobs, who double as the 2021 Nile Stout League and Guinness 7's champions open against Impis at exactly 1pm at their Legends Rugby Club home while the yellow Machines of Heathens will be locking horns with the Buffaloes later on the day at 3pm at home in Kyadondo Rugby Club.
As expected, the local rugby fans must watch priority will go for Betway Kobs before choosing to cross the Kyadondo for a Heathens verses Buffaloes game that will be playing at opposite grounds in Lugogo.
Kobs Rugby Club won the 2021 Nile Special Stout Rugby Premier League title ending a long five-year wait for league triumph. And flawlessly, they had to do it through all nine league games unbeaten, conceding only two tries in the flawless campaign.
As he did it last season, coach Davis Kiwalabye, who attributed team triumph to the great start and conclusion (S&C) for his side will not want to make mistake opening against Makerere based side-Impis.
KOBs has not featured into the players market for new signings and the other bad news to this side is losing their captain Brian Odongo who just retired hours to the start of the season.
They are however pumped up for the league and are set to start on the 8th of Jan 2022 with coach Kiwalabye as the team's best confidant.
"The boys know that it has to be hard work right from the start" KOBs Coach, Davis Kiwalabye said ahead of the season start.
In, Heathens;
Heathens Rugby football opens against Buffaloes. Taking a moment to reflect on the last time Buffaloes RFC had an encounter with Heathens RFC in the Nile stout Rugby 2021 season, the full time score was Buffaloes 03:39 Heathens on points.
Finishing third behind Kobs and Black Pirates in the first and second respectively last season, Heathen's season was really a sad story to tell home so they get into start having engaged a high gear.
A poor finish to last season is reason why the Kyadondo outfit worked a busy bee in the transfer market signing almost every top player they wanted in their squad rank.
To start with, Heathens secured Ucu Romano's signature joining from their brother Club Buffaloes. Ucu is a versatile player and hard worker with good experience playing in the Uganda 7s. He is set up and ready to contribute positively to the team.
As they continued to strengthen squad, Cyrus Watum and Chisano Joaquim were welcomed to the team. The duo adds experience and brings good energy plus enthusiasm to the team that worked a dull season of 2021.
Cyrus is an experienced hooker with good knowledge, communication, and interpretational skills of the game which will be of great impact to the team. He has several of the Rugby Cranes 15s caps going forward.
Chisano is a disciplined and experienced lock who brings good energy and enthusiasm to the team. He has played rugby at top level in Uganda even featuring on the Uganda National 15s team.
Komakech Akera and Sulaiman Ngobi are the other additions to the team at Kyadondo making four the number of new signings this season.
Heathens open against Buffaloes.
How teams finished in 2021;
Kobs topped the table with 121 points followed by Stanbic Black Pirates with 121 points. In the third place is Heathens with 106 followed by Hippos with 82 points. Fifth placed Buffaloes finished with 81 points followed by Mongers with 61 points. Warriors come 7th with 57 points followed by Impis with 52 points. Rams finished 9th with 50 points.
Transfer lists for 2022 season;
As they strengthened squads, teams went into market signing new and letting free current players in a way of transferring from club to club for a bit new experiences and assignments.
Kobs did not sign any, Heathens signed five while Pirates rugby club signed three to their team rank.
Nine of all ten teams entered the players market signing and offloading players as below; Isaac Rujumba (Pirates to Hippos), Michael Amolo (Pirates to Hippos), Yousef Waiswa (Walukuba to Hippos), Komakech Akera(Warriors to Heathens), Joachim Kisano (Mongers to Heathens), Cyrus Wathum (Warriors to Heathens), Sulaiman Ngobi (Rhinos to Heathens), Musasizi Boaz (Heathens to Rams), Joel Nkonte (Heathens to Rams), Kenneth Okongo (Heathens to Rams), Hamza Kinyera (Hippos to Rams), Michael Kalyango (Rhinos to Rams) and Paul Sserunjogi (Heathens to Buffaloes).
Others were Daniel Kateregga (Rams to Buffaloes), Andrew Kene (Rhinos to Mongers), Owen Kinyera (Warriors to Rhinos), Peter Bisaso (Hippos to Pirates) while Abby Gumisiriza transferred from Rhinos to Warriors rugby.
#ALeagueUnmatched;
This year's league event will be running under the name Nile Special Rugby for the next 36 months on the field. Awarded as Uganda's leading beverage, their partnership with Uganda Rugby Union was announced on Thursday morning in a presser that doubled as the 2022 season launch at Kyadondo Rugby Club.
Nile Special revealed a sponsorship package that will be in a staggered increment from UGX 671 million for the 2022 season to UGX 805 million for 2023 and finally UGX 1.13 billion for the 2024 season.
The 2022 season will run under a campaign dubbed "A League Unmatched" in line with Nile Special's Unmatched In Gold campaign that celebrates the brand's 21 Monde Selection gold medals earned in recognition of its quality.
Officials from both Rugby game and Sponsors Nile note that this season, they want everything to step up a notch or two, to levels unmatched.
The games action balls off this Saturday, January 8 with all the teams in action around Kampala rugby fields.
NSRPL Matchday One:
Fixtures:
Rams vs Mongers
1pm at Makerere Rugby Grounds
Black Pirates vs Jinja Hippos
1pm at King's Park Stadium
Kobs vs Impis
1pm at Legends Rugby Club
Heathens vs Buffaloes
3pm at Kyadondo Rugby Club
Warriors vs Rhinos
3pm at Legends Rugby Club
Betway Kobs Captain Brian Odongo Retires hours to New Season Leaving behind the 2022 Season weight Over and above the Team Shoulders
In other news, Betway KOBs have confirmed that their experienced player, Brian Odongo has finally retired from both club and international rugby.
Odongo, a prop, has been on and off the pitch in recent years due to a knee injury.
The defending champions have stated that Odongo will continue as the Club Secretary.
"The KOBs family and rugby fraternity will forever be indebted to Brian Odongo for the selflessness, leadership, joyful moments, wins and losses that manifested during his magnificent rugby career," new KOBs chairman Dr Tonny Stone Luggya said in a statement.
"Players come and go but Odongo can never be replaced so we at KOBs say Thank you captain Fantastic."
The Development comes a day before KOBs start their Rugby Premiership title defence against Impis at Legends.
Odongo, a former student of St Mary's College Kisubi (SMACK) and Namilyango College where he started his Rugby journey and also graduated with a Bachelors in Electrical Engineering at Makerere University leaves behind him a legacy that Kobs will miss especially during the new rugby season.
He joined KOBs through their junior team, the BOKS before he was promoted to the senior team in 2008, the same year in which he made his National team (Rugby Cranes) debut against Kenya in the Elgon Cup.
He captained Uganda in 2014, given the armband by then Coach Peter Magona.
He was named KOBs Captain in 2010 by Coach Fred Mudoola and was recently replaced by Brian Asaba.
After a career-threatening injury in February 2018, he made a return in 2020 against Makerere Impis at Legends. His honors include league titles in 2008 and 2014.
Author Profile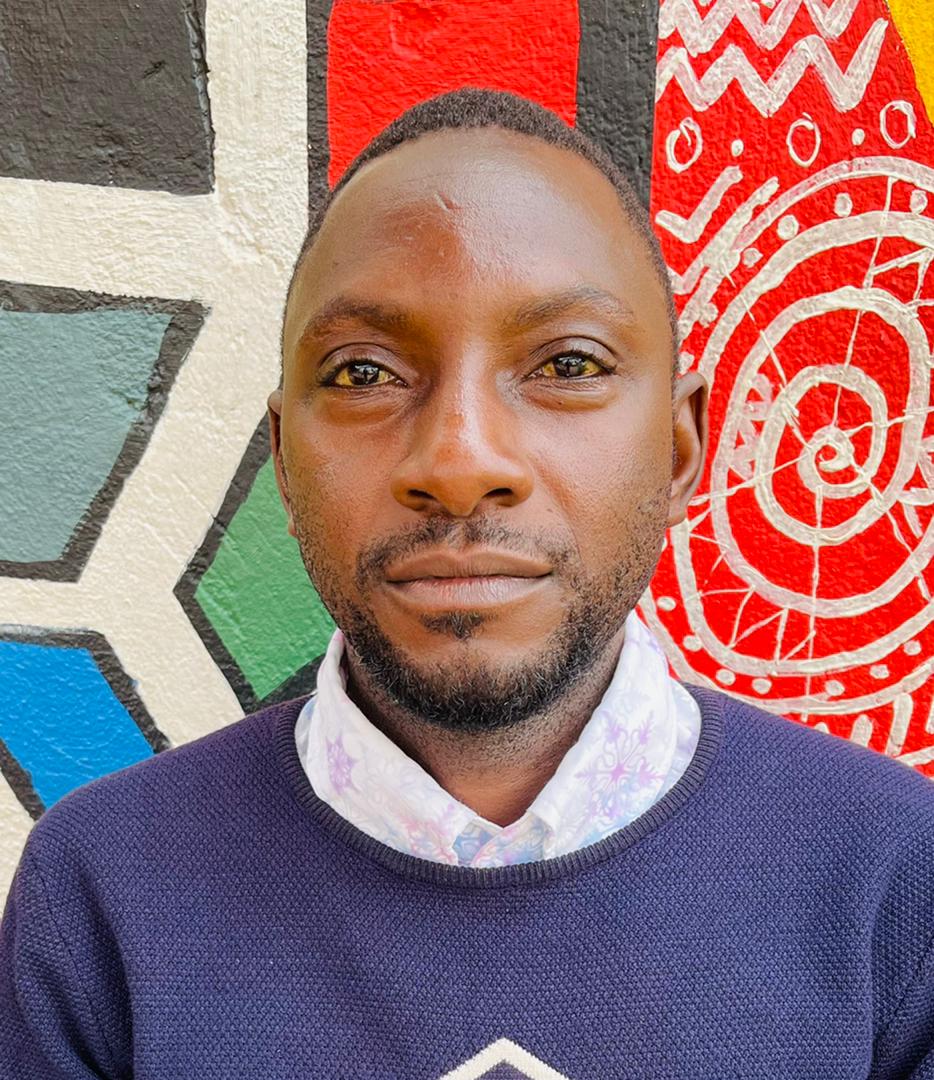 Mr. Daniels N. Tatya is an affluent Sports Writer, Commentator and Editor. His over 15 years of covering almost major sporting events makes him a revered and an authority on investigative Sports journalism in Uganda. He can also be reached via [email protected] +256(0)758268315