Political analyst Yoga Adhola once remarked how our current President, Yoweri Kaguta Museveni Tibuhaburwa used to think differently while struggling to capture power, and how he has since seizing power, altered most of the ideas he used to espouse.
For instance, the president is known to have espoused socialism while fighting in the bush. But he changed into a great fan of capitalism. The same son of Kaguta used to lampoon past leaders for living opulently, at the same time jiggers were feeding off the people they were leading. He despised leaders who were buying luxurious things including chairs and tables from abroad.
This is how he ended up buying the moderately low-priced Santana vehicles for the cabinet ministers during earlier days in power. And Oh! How he would famously proclaim he would be purchasing beds and chairs from carpenters operating from the slums of Katwe!

Whether Museveni has remained true to his previous vows and many others not mentioned here, the jury is out there in the open for anyone to make theirinterpretations.
Only that some politician with a fat sense of humor proclaimed in the past how if the Museveni of the early years in power met the Museveni of today, he would marvel greatly regarding the manner in which he is doing things.
Ramathan Ggoobi
Coming now to my friend Dr Ramathan Ggoobi, I am simply amazed by the way he has changed since the day he found himself at the Ministry of Finance and Economic Planning as the all-powerful Permanent Secretary (PS)!
Accept as true, Ramathan is my great pal. It doesn't even matter if he doesn't return the favor. He is my friend at any rate. I first came to know the PS from his insightful, tickling as well as reader friendly writings in regards to the subject of economics.
I loved what he was writing. So much so much that I ended up looking for his articles in the Sunrise newspaper every passing Friday and handed them to my son,then studying for his A-Level.
The well-articulated articles helped my son to earn a straight `A` in the subject for which I would be forever grateful to the PS. I hope now you understand when I say Ramathan is truly a great friend of yours truly.
Yet, I am perturbed to report how I am getting alarmed at how Ggoobi has changed since he landed the government job. I first got alarmed when he stepped out and defended the skyrocketing prices of essential commodities.
Hiked commodity prices amid wastage
Ggoobi told the disgruntled Ugandans, including his poor relatives and villagemates back in Gomba, to continue tightening their belts because there is nothing the government can do to tame the prices since what is going on is a global phenomenon.
But, what we are purchasing at higher prices, is relatively cheap just here across our borders. So, we can't stop asking why this is the case! True, all the hard times call for tightening of belts. But we continue to see government, its officials and MPs, spending extravagantly, with loosened belts!
This means, the jolly economist isn't preaching to the government, it's bloated staff, stadium of cabinet ministers, hundreds of MPs and thousands of cheerleaders and hangers-on, what he is preaching to us. In short, Ggoobi is preaching wine to the government and preaching waragi to us ordinary people!
Let us pose what we feel are relevant questions pertinent, for the PS to answer. Why is the price of power in Uganda high yet in neighboring countries, where we sell the same power, the prices are relatively low?
At any rate, why doesn't Ggoobi advise the government to put in place checks and balances ahead of time, to counterbalance the high commodity prices? And merely wait to tell us how the global prices are affecting us when the bad financial times have actually hit us?
Hiked taxes
Ggoobi also rejects suggestions that the government should reduce taxes on essential goods. He avers how the government can't do so since it needs taxes to operate. We totally agree. Only that yours truly humbly counsels that a good taxation regime doesn't overcharge taxes as to make life hard for ordinary people.
Such practices are bad since exorbitant taxes are counterproductive, seeing that they can force companies to close down or migrate to areas where taxes happen to be relatively reasonable. Why do we, for Heaven's sake, levy high taxes on each liter of fuel and kerosene purchased? Yet Rwanda which imports fuel from where we also import it, charges less than what we charge?
Doesn't elementary economics inform us that when the above happens, fuel dealers end up passing the high taxes onto the consumer by pricing their products expensively? In any case, no one will surely want not to pay taxes if he or she is assured of good medication at the national health centers, just for one example.
Who wouldn't like to pay taxes, honestly, if he or she knows deep inside that the taxes aren't going to end up being robbed by politicians and government officials or squandered on wasteful government expenditures?
Subsidizes, funny money
He told Ugandans to forget about subsidies saying they would make a bad situation worse. This advice, as if the government isn't known to pass on hefty bail-outs to selected private business people.!
The PS despises people who he says want the government to print more money to solve the problem of lack of money. We know fully well how flooding the market with funny money is bad. But we are also aware that the little money we have is being squandered by politicians in government and outside it. The wastage is leaving us with no money to spend on vital things.
Coffee Investor and non-existent specialized hospital
Ggoobi also addressed the saga regarding an Italian investor, of `Uganda` Vinci Coffee Company Limited, owned by Italian `Businesswoman` Enrica Pinetti, whomthe regime handed the deal of exporting Uganda's coffee complete with a full ten-year tax exemption incentive along with hefty sums of funds belonging to the already poor taxpayer!
The good economist doesn't treat what the government did as a monopoly. He says the deal is the best ever done by the regime. This stance, even when the Italian was handed free land and cash to construct in Lubowa along Entebbe highway, what the regime pledged was going to be a "fabulous" specialized hospital, but the land has remained idle for all these years?
Yet Ggoobi, the economist-turned advocate for the Italian investor, didn't find it courteous to tell the world what the Italian did with the taxpayer's money and why she hasn't for years now, delivered the "fabulous" healthy facility?
Maybe, the good economist now thinks it's no longer good wisdom to carry out due diligence on people you want to give business of the magnitude we gave to the Italian. It would appear Ggoobi, the son of the soil, has just arrived from planet Mars, a newcomer to Country Uganda, only without the uniform!
This can possibly explain why he isn't privy to how some people who hit town posturing as investors before this one he is promoting, ended up as total disappointments after the regime donated to them hefty deals complete with hefty incentives.
Bad association
I repeat, I know the yesterday Ggoobi, a friend of mine. But I am afraid I am beginning to be confused by the kind of economics he is espousing these days. Well, as they say, you can tell the conduct of someone by merely checking out his or her associates, I will struggle to live with my changed Ggoobi now that he got new associates. After all, Judas Iscariot was a good guy too, until he linked up with the guys at Herod's courtyard. I rest my case.
Author Profile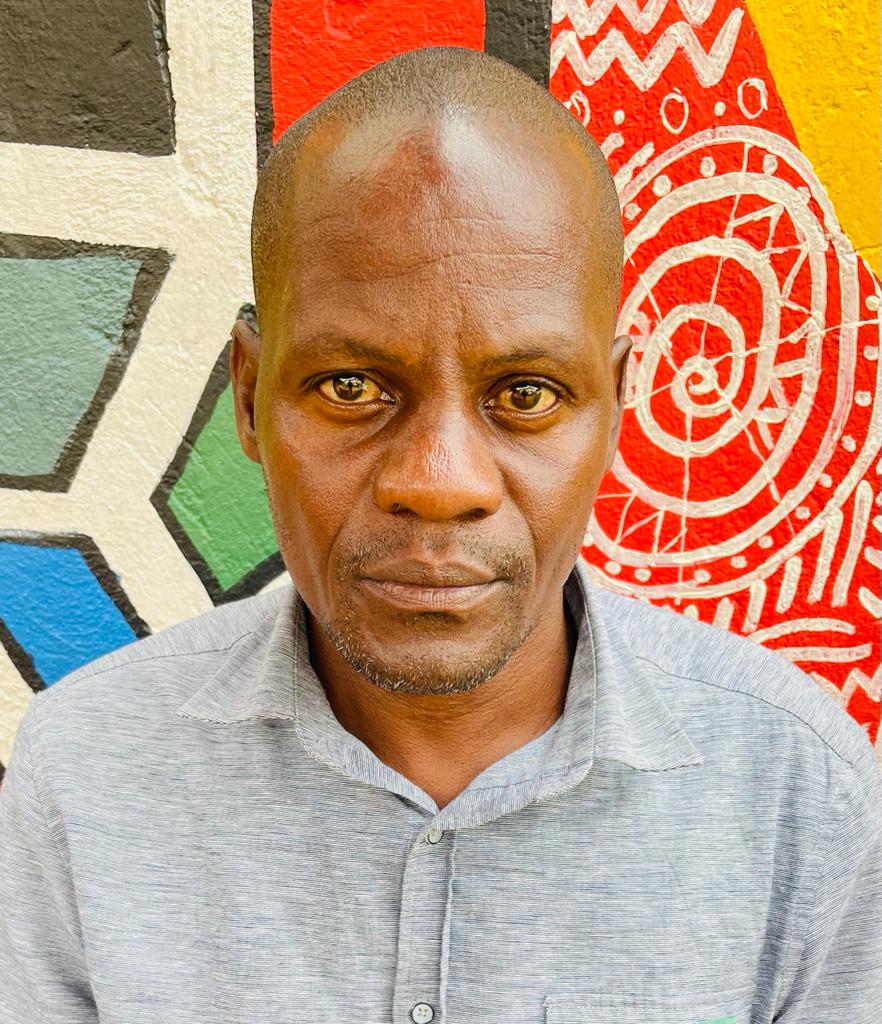 Mr. Stephen Kasozi Muwambi is a seasoned crime investigative writer, majoring in judicial-based stories. His two decades' experience as a senior investigative journalist has made him one of the best to reckon on in Uganda. He can also be reached via [email protected]