Delectable news just off Lt. Gen Muhoozi Kainerugaba`s political grill is that the `president-in-waiting` is thinking very strongly about appointing Buganda's Katikkiro, Charles Peter Mayiga and DP's President, Norbert Mao as Vice President and Prime Minister respectively, in his maiden cabinet.
Muhoozi's refined political planners are convinced that by appointing Mayiga second in rank to him, the masterstroke will definitely draw Baganda in droves to the master's side, that of his nascent leadership, and the ruling NRM party.
Mayiga is looked at as a level-headed Katikkiro. This, because the learned man from Masaka hasn't given Museveni and his government a lot of sleepless nights, during his near to a decade tenure. This is as opposed to the past fiery Premiers, notably hard-nosed Dan Muliika.

Muhoozi camp is also wowed by Mayiga's development initiatives which have seen Buganda, slowly by slowly, cutting down on poverty. The youthful General therefore wants to link up with the Katikkiro, to take the poverty alleviation programs to other parts of the country. To this end, Mayiga is credited for boosting the growing of coffee in Buganda, setting up cooperative societies and saving groups, boosting health campaigns within Buganda, as well as using his charm to attract private companies such as Airtel, and Uganda Breweries. These, not to forget international bodies such as UNDP and embassies who are assisting the kingdom's business, education and health programs.
Analysts also opine strongly how Mayiga landed at Mengo as a compromise Katikkiro between Kabaka Ronald Muwenda Mutebi and President Yoweri Museveni. This was during the time Mengo and the central government were exchanging sharp barbs and not seeing eye to eye. At the height of it all, an angry Museveni rounded up Buganda's ministers for inciting Baganda against his administration! Such fall-out reached cerebral fever levels after Museveni stopped Mutebi from crossing over to Kayunga.
Make-over meetings which ensued thereafter between Mengo and Museveni, ended up by the latter recommending Mayiga to take over from John Baptist Walusimbi who had been radicalized by militant leaders and youths in Mengo.
The king also swept Mengo clean of ministers and officials deemed by Museveni to be belligerents out to cause friction between the kingdom and his administration.
But it is also true that Mayiga must have learned hard lessons in the past which made him to realize that a fight with the sone of Kaguta was a foolish idea. This, after the old man with the hat had arrested Mayiga, then the Kingdom mouthpiece, together with Mengo activist Betty Nambooze Bakireke and Mayiga`s twice at the time, Medard Lubega Ssegona, all accused of inciting Baganda against attempts by the central government to amend the Land Law.
Angry to the marrow, Kaguta ordered that the arrested Mengo officials be driven off to far flung areas of Uganda and thrown in incarceration there, to deter others from messing up with him. Kabaka Mutebi has since gotten rid of Ssegona and Nambooze, who are now in mainstream politics as MPs. "Mayiga is our man in Mengo. Have you seen him causing us problems like the Mulika's? I wouldn't do be surprised if Muhoozi made him his Vice president," a top minister and NRM key strategist told us in respect to this report.
Another presidential advisor hailing from Buganda welcomed the thought by Muhoozi political minders to appoint Mayiga, saying he will act as a bridge between the Kabaka and his government. As for Mao, Muhoozi's game planners, submit how his appointment as Prime Minister will not only fire up their master's father, President Yoweri Kaguta Museveni's already surging popularity in the greater north region and in Acholi land, but the oldest DP Party president will come to the ruling fold with a good number of supporters from his holds.
That Muhoozi's team is thinking about Mao, shouldn't surprise anyone abreast of the political goings. Muhoozi has tweeted in the past showering Mao with applauses. At one time, the First Son took to tweeter and hailed Mao as the Uganda's singular opposition politician blessed with brainpower in the country at this time! Mao has been returning the indulgence, albeit, by neither clarifying Muhoozi's praises nor attacking Uganda's presumed next president. Wise men would, for that reason, opine that quietness speaks louder than words of the mouth, in reference to Muhoozi's and Mao's relationship.
Chairman Mao, instead of pointing his vitriol tongue at President Museveni, has been directing the venom at the colleagues in the opposition. In fact, Mao has been verbally savaging any Uganda`s strong presidential contender, all the way from Dr Warren Kizza Kifeefe Besigye in the near past, to the current Robert Kyagulanyi Ssentamu aka Bobi Wine. Such conduct by Mao has prompted pundits to teasingly conclude that the Balintuma Road man is merely using DP Paarty headquarters at Balintuma Road, as a bus stage, awaiting on the Movement Bus, to Kyadondo Plot 10, the known Yellow Bus stage.
Going back to Mayiga, Pundits contend how Baganda have been progressively drifting away from the sitting government led by Muhoozi's father, Gen Yoweri Kaguta Museveni. Museveni fought his fruitful war in Buganda, in particular Luweero Triangle. But Baganda and their king have been whining about how Museveni merely used them as ladders and abandoned them after attaining power. Or that, he has not substantially rewarded them for hosting him and his rebels, which made them bear the biggest brunt of Apollo Milton Obote's unruly soldiers.
Museveni's fellow combatant hailing from the battle ground itself, Hajj Abdul Nadduli agonizingly accuses Museveni of leaving Luweero to its woes following his capture of State power. While still at it, the elder strongly doubts about whether Muhoozi, who never physically fought in the bush, would help the NRM's so-called Mecca, the combatants, and Buganda, yet his father 'forgot all about' them. "If Museveni abandoned us, how will his son, Muhoozi remember us? The son will help us only by the Grace of God", Hajj Nadduli quips.
Nadduli is one of the war combatants who are strongly opposed to Muhoozi succeeding his father. He sarcastically refers to what Museveni is preparing to do, to a king crowning his son for succession. Museveni just recently visited Luweero and pledged to deliver the war pledges at long last. Pundits interpreted what Museveni stated as a campaign to boost the support of Muhoozi in the greater Luweero region. For the record, Luweero for the very first time, during Museveni's rule, overwhelmingly voted opposition politicians notably from the nascent NUP led by Bobi Wine.
The rest of Buganda region voted in the same fashion. NRM pandits were quick to blame the shifting voting pattern in Buganda, to deep seated resentment among her people, on account of countless unfilled pledges. From the seat of Buganda kingdom at Mengo, for instance, her stalwarts are angry with the president for allegedly denying them their cherished Federal System of Governance. The king during his past coronation anniversary in Nkoni-Masaka, uncharacteristically chided Museveni for what he called giving his kingdom a bad deal after fighting his war. Kabaka Ronald Muwenda Mutebi's outbursts followed the controversial campaign led by the President himself, to ban the Mailo land tenure system.
"We didn't fight in Museveni's war to be sabotaged," the king told a sparse congregation of subjects who attended the function on account of the prevalence of Covid-19. The land tenure system is cherished in Buganda so much that past presidents, Amin Dada and Milton Apollo Obote are abhorred beyond words in the kingdom, for banning it. Museveni is aware of the special attachment between Mailo land and Baganda. This is why he used it as a big card to win over support of Buganda in his early days in power. Kaguta did so by restoring the land tenure system.
But Mengo, much as Museveni has been returning land grabbed by Obote, remains a disgruntled lot. This is partly because much of such land remain in the hands of the central government, almost thirty years after Museveni took power. During the coronation celebrations, Kabaka Mutebi demanded that government quickly return all things incidental to the kingdom, such as palaces, cultural places, and outstanding rent, among others.
Museveni understands the big support wielded by Buganda. This is why, following Kabaka's outbursts, Kaguta invited the King and Katikkiro Mayiga to State House for a makeover meeting. The principals agreed to put off the banning of the Mailo land tenure and to fast-track the return of Buganda's properties still in the hands of the central government. As to whether the sticking points agreed upon have been implemented, is a matter for another discussion and for another day. What we have been here to address is Mayiga's appointment in offing, as Muhoozi's maiden Vice President, and that of Mao as his chosen Premier.
Author Profile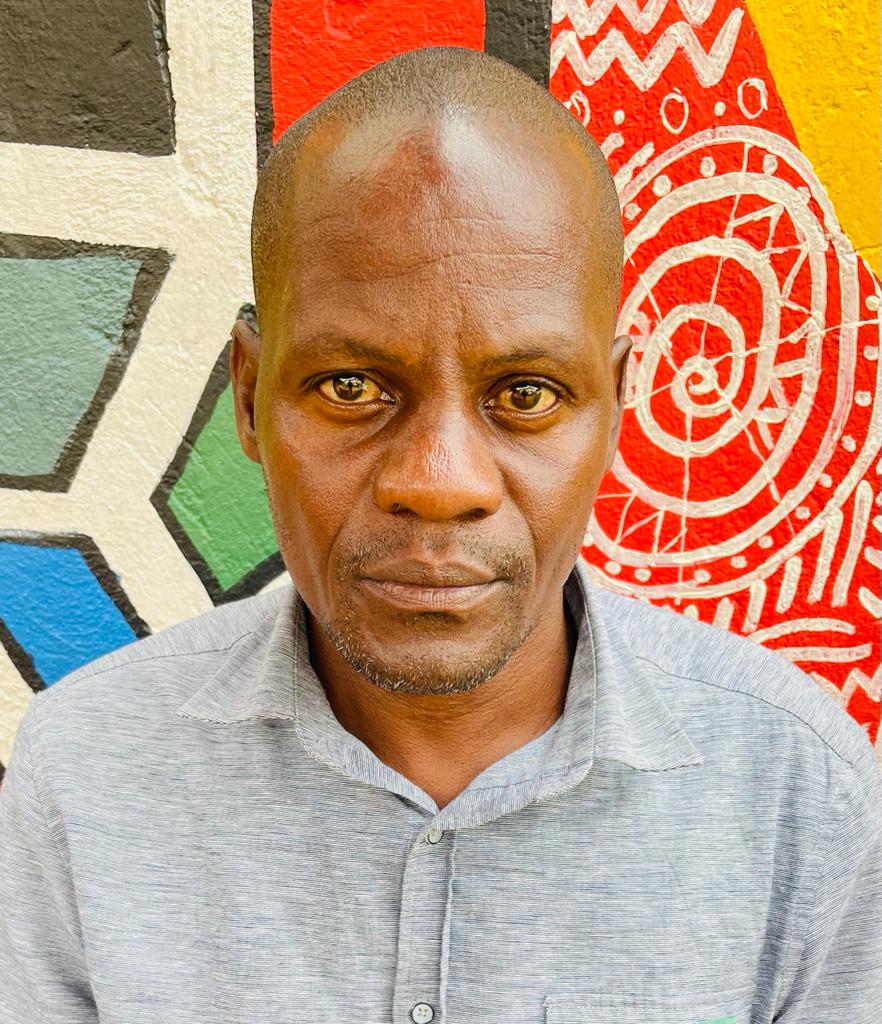 Mr. Stephen Kasozi Muwambi is a seasoned crime investigative writer, majoring in judicial-based stories. His two decades' experience as a senior investigative journalist has made him one of the best to reckon on in Uganda. He can also be reached via [email protected]