Some Ugandans really amazingly amuse us. How you boldly tell a man off, like Moses Magogo to back-off Football matters is disturbing. So, if not Magogo – The President of the Federation of Football Associations (FUFA), who else has the moral authority to comment on Ugandan's football matters?
Ooh sure, an old adage goes, "Don't participate in the monkeys' dance if you are shy with the Monkeys' tails rubbing you the wrong part," Once you collect the guts to enter and run a public office expect criticism and energies, regardless, its positive or negative energies. Both positive and negative criticism will always stream unto you and it simply, definitely won't stop!
So, the Uganda Football Followers and lovers took on FUFA's Moses Magogo on his own Football Class show, telling him what to do and how, where and when. With some level of Uganda football excellence locally, Continental and internationally, you would expect the football Federation's boss Magogo to have, and, continue to follow the right path.

Putting in place the right football structures like the youths, the Women as added to the dominant men football comes as a plus for Magogo. A successful FUFA women league complete with visibly competitive women clubs and the She Cranes doing perfectly well having qualified for both Africa and the World Cup there.
The youths football structures are, too, doing well feeding the different age group National teams to the senior level. Both the local Women and men leagues have sponsors giving in all the financial muscle needed there. The FUFA image remains a top focus by Magogo before both Africa and the international bodies.
Magogo himself is claimed to be the man, an administrator to have led football to so much accomplishments this far, and more. Reads, Cranes has qualified twice for the Afcon with Magogo at the helm. Nonetheless, as luck would have it, a section of football followers, which loves to see more happening to football under him, still doubt Magogo`s successes as an ironical administrator. Rather they appreciate Magogo as a somewhat failed administrator somewhere.
Since it is the time for reopening of National Team Football, with the Cranes in camp ahead of the kick-off of Continental qualifiers next month, many voices have come up to suggest what should be done, how should it be done and why should such be done.
Their school of thought is that Magogo is only taking the talking show not the doing show on our local radio airwaves and TV viewership. Also, that by so doing he is alone yet Football is about teamwork. And, they add, he is moreover not a technical man on football or coaching!
Hosted on his Radio – 102.1 FUFA FM and also streamed live on his @OfficialFUFA online platform, Magogo nearly quarreled with listeners. Here, he got engaged into a heavy and scorching criticism jiffy when it came to the National Cranes Team preparing for AFCON 2023 qualifiers.
Magogo and the listeners plus those online live sadly took on each other by the horns through the diverse accusations and counter accusations for close to two hours of the 'Tutegeere Omupiira' show, loosely translated as let us understand football.
Below are the excerpts
Magogo: If you are not in camp or have never been to a national team camp, you should desist from making any reckless statements that tear apart the spirit of the team. You don't know what it feels & takes. What do you benefit imparting negative energy on the team?
People never in camp never know issues in camp. Players usually have problems you will never get to hear about. People behind the team want to win at all costs so don't believe stories saying undisclosed source because that always empty talk and assumptions. Ignore and isolate!
Let us give the coaches chance do their job. Personally, there are players that the coach summons & I don't agree with him. There are also players that the coach leaves out and I am not contented but I leave it at that I don't engage at all.
Magogo: I don't talk to any coach about any players because as his boss I may influence his decisions & he may use it as an excuse. Let the coaches do their job and if they fail, we fire them otherwise if you select players for him, how will you fire him if he fails to deliver.
National team coaches select their players don't allow to be fooled. From Desabre to Micho. All of them. Even here in the Uganda Premier League.
Magogo: So, if someone comes out to tell you that the president selects the players. They are confused & trying to make you a fool as well. Don't allow anyone abuse your intelligence by telling you that a certain player was not summoned because the FA president doesn't like him.
The FA president makes all efforts to make sure the team wins. The technical team wants to win at all costs & will summon the best players.
Magogo: Whenever the National team enters camp for preparations, it needs our support in all forms; prayers and blessing not negative energy to drag them down. We should only be sending them encouraging and supportive messages.
Magogo: This message goes to all players out there wherever you are that whenever you are summoned and selected to the national team(s) count it as a blessing and embrace it to the best of your abilities. Playing for the National Teams (Uganda Cranes) is a blessing because so many very good players never got chance to play for their national team(s).
You may have been good but with someone better than you playing your position. The National team concerns every one of us in some way or the other. We are over 40 million Ugandans but only 11 people at the time are selected to represent us. It should be our pride as a nation. FUFA President Hon. Moses Magogo
Reply: We are not imparting negative energy. We are saying THINGS MUST CHANGE. we need to see things in a very different way. We want to see progress, more teams in the top divisions, more stadiums, bigger advertisement deals, better player salaries, more international players, goals.
Reply: We want to see things happen, TV rights, image rights, full seater stadiums. We have been playing football since the 1950s and 22 years into the 21st century you guys are proud of watching a UPL game on such stadiums. And you don't even want us to talk about it.
Reply: Once u enter public office expect criticism, regardless, negative energies will always exist, u only have two options either to quit or face the (Muzik) Music. Negativity will never stop.
Author Profile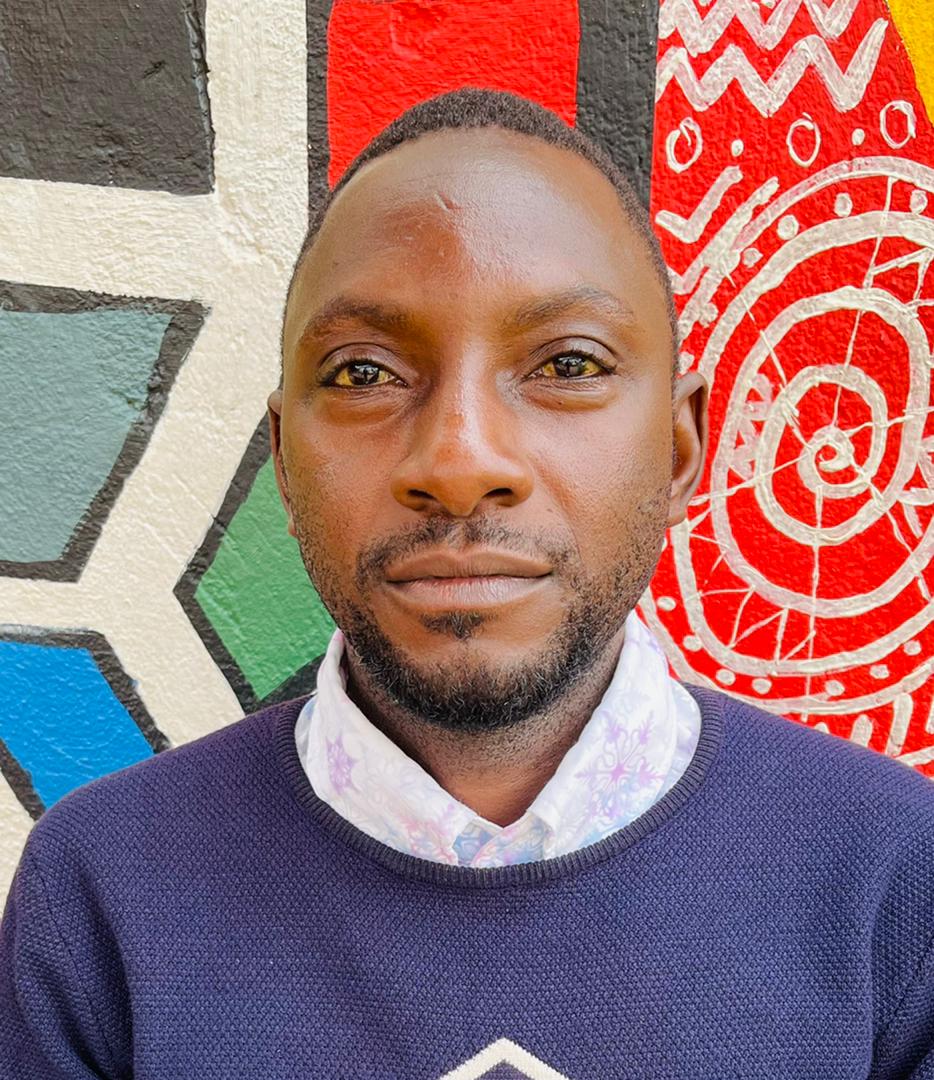 Mr. Daniels N. Tatya is an affluent Sports Writer, Commentator and Editor. His over 15 years of covering almost major sporting events makes him a revered and an authority on investigative Sports journalism in Uganda. He can also be reached via [email protected] +256(0)758268315