This month, to be precise, on the 10th August 2022, the World will again, as every year since 2013, be celebrating the day for the Lions, or call it the World Lions Day. This day, in its entirety, aims at doing all the possibilities that there is, to preserve and conserve the nature's most majestic creature, the Lion aka King of the Jungles.
As the day nears, World Animal Protection (WAP) and the Wildlife Conservation Society (WCS) have launched into a partnership, calling upon the different stake holders, local authorities and the government to take action if the already plummeting Lion numbers are to be conserved, or even restock.
Edith Kabesiime, the Wildlife Campaigns Manager at World Animal Protection (WAP) says there is simply loss of Ubuntu for nature, by the Humans. For her, the Ubuntu bit should also be extended to nature where humans could co-exist with nature and wildlife in harmony.

"Ubuntu" originally is a Nguni Bantu term meaning "humanity". It is sometimes translated as "I am, because we are" or also, "I am because you are", or even, "humanity towards others." In Xhosa, the latter term is used, but is often meant in a more philosophical sense to mean "the belief in a universal bond of sharing that connects all humanity". Unfortunately, Humanity has lately, instead turned against wildlife habitat, endangering wild animals, hence leading to the extinction of many, more so the LION.
Ugandan Authorities urged:
Ugandan authorities are therefore urged to act firmly on Lion Protection. In Uganda particularly, Lions are becoming vulnerable, and firm actions need to be taken to guarantee their welfare and sustainability warns World Animal Protection. Lions are one of the most popular animal species in the world and one of Africa's iconic species. However, lion populations across Africa have faced a sharp decline.
Edith Kabesiime says; "An evolving threat is lion poaching for bones to be used in Asian Traditional Medicine." For instance, here in Uganda, lions have been poached for parts used by traditional healers. "They are also hunted for trophies in some African countries under hard-to-justify claims that the practice is good for conservation, economy and local livelihoods." Edith adds.
She continues that all the above, in addition to threats such as human-wildlife conflict, natural prey decline, human-caused habitat loss and climate change. "As humans, we are continuously and selfishly creating a world that is neither safe for us nor other creatures that we are supposed to share it with. This craziness needs to stop."
Combining all these factors, there is no doubt, Africa's lions are facing a crisis. With around 20,000 African lions left in the wild, they're now officially classified as 'vulnerable' by International Union for Conservation of Nature (IUCN). While Uganda has registered tremendous improvements in maintaining and even increasing the wildlife populations in the last three decades, the situation of lions remains precarious as numbers continue to plummet every year, with just a few hundreds remaining.
Numbers and drop rate:
Lion numbers continue to decline in Uganda's protected areas. For example, Queen Elizabeth National Park has lost more than 20 lions (20%) in the last four years. In May 2010, five lions and 16 vultures in Queen Elizabeth National Park were found dead at Kasenyi, about one kilometer from Hamukungu landing site on Lake George.
In 2018, eleven lions, eight of them cubs and three adult lionesses were found dead in Hamukungu in Queen Elizabeth National Park. In September 2019, a so-called ambassador lion, Letaba, born in captivity at a lion breeding facility in South Africa, and had been living in captivity at the Uganda Wildlife Education Centre (UWEC), was shot dead after it escaped from a truck in Western Uganda from a so-called conservation education show.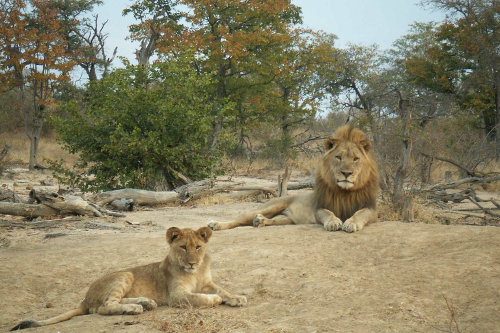 In March 2021, six lions were found dead in the Ishasha sector of Queen Elizabeth National Park. The lion carcasses were found with most of their parts missing, pointing to poaching, for parts to be used for traditional medicine.
In April 2022, three lions – one adult and two sub adult lionesses were found dead at Kigabu Village in Katunguru, Rubirizi District. The lions died of suspected electrocution as two of them were found stuck in in the Irungu Hotel electric fence. In April 2022 a UPDF soldier shot dead a stray lion which was later slaughtered and eaten by residents of Kobushera and Rwabaragi villages, in Kagadi District.
This rapid rate of loss is nothing, but a signal that the country is at the verge of losing all its lions and perhaps, other big carnivores (leopard, wild dog and cheetah) if nothing is done to reverse the trend. Amidist this challenge, World Animal Protection urges Ugandan authorities not to consider adopting and promoting captive breeding of lions as one of the approaches to save the country's lions.
"Uganda should also not go down the route of breeding lions in captivity for lion interaction experiences as breeding lions for such cruel practices causes suffering." Says Edith Kabesiime. It has been proved that captive breeding of lions elsewhere in Africa has not served any conservation purpose.
"It will be a huge mistake if Uganda chooses to tread this road. A firm action is needed to guarantee their welfare and conservation in the wild where they belong." Edith urges. This call came at an event organized by World Animal Protection in collaboration with the Water and Environment Media Network (WEMNET), to kick start activities in commemoration of the World Lion Day.
World Lion Day:
Though a fun and exciting occasion for all, its foundations are based in a very serious matter. Lion numbers have dramatically declined to the point where the species need to be placed on the endangered list, just like its larger cousin, the tiger. Lion Day aims to raise awareness of the majestic hunter, the ultimate feline, the king of the jungle. Basically, it's all about lions, but you've probably got that from the name. This annual event aimed at raising awareness on the plight of lions globally with a call on action to protect them in the wild.
History of the Day:
This celebration of the animal kingdom's most beautiful and fearsome creature was founded by Big Cat Rescue, the world's largest accredited sanctuary dedicated to big cats. August 10th is a day for people to come together from across the world to pay tribute to the mighty lion in as many ways as possible. World Lion Day is the brainchild of co-founders Dereck and Beverly Joubert, a husband-and-wife team with a passion for big cats.
They began the initiative in 2013, bringing together both National Geographic and the Big Cat Initiative under a single banner to protect the remaining big cats living in the wild. With the scientific name Panthera leo, Lions are the second-largest cat in the world, just behind the Asian tiger. These immense creatures, weighing between 300 and 550 pounds, have sparked the popular imagination for centuries, inspiring awe through their speed and muscular power.
Three million years ago, lions roamed all over Africa and the Eurasian supercontinent. But today, various ice ages and changes in the natural environment means that their range is reduced primarily to Africa and select parts of Asia. According to the International Union for the Conservation of Nature, lions are a "vulnerable" species, meaning that their numbers could and should be higher.
Author Profile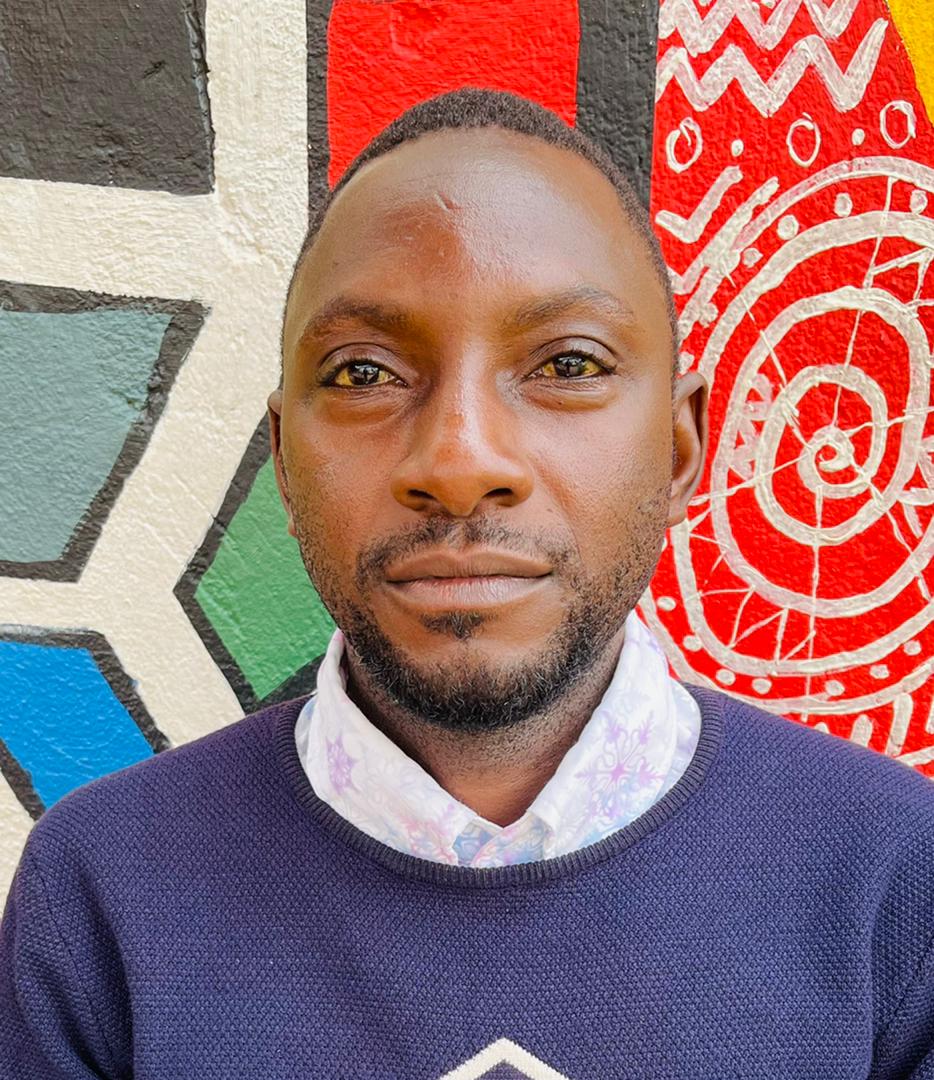 Mr. Daniels N. Tatya is an affluent Sports Writer, Commentator and Editor. His over 15 years of covering almost major sporting events makes him a revered and an authority on investigative Sports journalism in Uganda. He can also be reached via [email protected] +256(0)758268315