President Yoweri Kaguta Museveni has addressed the nation three times already, about the harsh commodity prices amid biting poverty. But without addressing the two problems themselves. Each time, he has graced the airwaves and TV sets, he has merely talked at length about the problems. These lamentations, before telling the confused, as well as poor populace, to belt-tighten and, things like that.
From oil to electric cars:
First, he told us the problem of exorbitant fuel prices is going to be solved by our oil. Problem, we just can't tell exactly when our oil is going to move from underground to the surface! Well, how can we little people know, seeing that the old-man-of-the-hat himself has no clue when that is going to happen anyway?

As we were still waiting for our oil from Prime Minister Robinah Nabbanja's Bunyoro region to reach the surface, the President, alas, returned to tell us to now move to electric cars, this stance, to escape from the high cost of fuel! He had been joined this time round, by a few less-inspiring guys from Kira Motors. These guys showed us a few electric buses. To confirm to us that they are really in the factory rolling off electric cars. How those few buses are supposed to go around all of us, is a million-dollar question only the President and his Kiira Motors people can answer.
Putin's guy, Biden's woman:
A few days following Museveni's third address, some big person from Moscow jetted in. We clapped and ululated. We were hoping that we were going, at long last, to acquire cheap fuel from Moscow. Look, Russia is sitting on massive oil. The West are no longer buying the oil as a reprimand to Russia, for picking up guns against, invading and subjugating Ukraine.
After Tsar Vladimir Putin's man had left, another big woman jetted in from the US. She was here to grill old man about what he had been exactly talking with Putin's man. The following day, Museveni told the country how he was no longer going to take Putin's offer of cheap oil. Oh dear! The other woman had warned Museveni to avoid Putin's oil since it was going to burn him. Fearing for his sweet chair, Museveni listened to the woman from Uncle Biden's land. So, you, I and that one, can as well go to hell!
See! US President Joe Biden and Russia's equal, Putin are co-husbands. They are both big guys. But the Biden certainly is bigger than Putin. For that matter, Museveni had to tread very, very carefully. And no matter that Kaguta had assured us when Tsar's emissary was around town, how he can't accept to be used by US to beef with Russia. Again, whilst addressing the cost of food prices at one time, the President cheekily advised us to resort to cassava. Problem is that even cassava costs money. But which cash, is itself as scarce as cassava. It is high time we left that at that. Let's now quickly move to the gist of the conversation.
The story:
Rebel guru Yoweri Kaguta Museveni picked up a few guns and wowly sent packing, a government boasting of armories of sophisticated arsenals in merely five years. This feat was historic. If not unprecedented – at least – in our Ugandan context. I mean, just a few guys, if any at all, had won an armed rebellion here in Uganda. Before Kaguta did and in a such a little space of time. Ugandan history is littered with armed men and women who picked up guns against rulers.
Majority of them, either died in rebellion, capitulated and or surrendered, without achieving the ends. Capt. Apon Acak was killed in the struggle. So, were Juma Oris and James Opoka. Well, Museveni has put out of action, and captured many rebels that one would find hard-pressed were they asked to recall all of them. Those who surrendered include Gen Moses Ali, Aggrey Awori etc. They are simply too many to fill a page if one were to list them one by one.
Museveni has also reigned for many years now. Compared to any one of his predecessors. He is about to clock four decades in power. The one and only, Idi Amin, who comes closer next to Kaguta in that respect, reigned for roughly eight years. It would be safe to submit that Museveni has reigned three times more than all his predecessors combined.
The Crux:
Yet, whilst Museveni has done very well with guns, his major failing has been to do with finances in general. Give it to the rebel. Uganda is peaceful now as compared to what it had been before the 44-year-old lanky Kaguta hit base on that memorable January 26, 1986. Kaguta, fresh from the jungles, dusted off and introduced the archaic barter trade economy.
For this matter, it was anticipated that poor motherland Uganda would be exchanging herMuwogo (Cassava), with Japan for Santana. Recall Santana? Those cheap Japanese cars our current leaders initially, told us, were henceforth going to use to cut back on our money which the past swines had been burning on buying limousines.
Yet, how times change people! Ok, power! Santana has since disappeared as fastest as our stone age barter trade economy! Save for `comedian Santana` the man! Ok, barter trade got us things like Namboole stadium. Uganda exchanged foodstuffs with China for prisoners who built the stadia. Or was it the case, folks! But barter trade was an archaic thing. It couldn't, respectfully submitting, last the dictates of these economic times.
Subsequently, Kaguta's sorry diagnosis to the ills economically bedeviling mother Uganda, would soon wither out. Just as a tender tomato plant sowed in the unfriendly Karahari desert, would. His barter trade drug having unsurprisingly failed to work, Kaguta was hence forced to jump from the socialist economy bandwagon to that of the market forces economy.
Capitalism and privatization:
He did well. Yet, the procedure he took was itself reckless. I will explain. Looking to win over Mzungu's cash, Kaguta recklessly accepted to privatize off just anything, anything around. Fortunately, the President himself has gone on record to state, in case of UCB, that the World bank and IMF conned him into selling off the people's bank.
The public entities were not only exchanged for a song, but the all process was riddled with untold looting. Looting, for lack of a better adjective capable of putting across the sort of thuggery which took place. Imagine, Diary Corporation, was indicated to have been sold off for only UGX1000! Yes, that was what was recorded, ladies and gentlemen!
For UCB, the People's Bank, and Coffee Marketing Board (CMB), the least said the least, the tears induced! Suffice it to say, that the privatization process will go down in history as one of the major government processes under Museveni, which have seen and witnessed real corruption and looting of public funds at such a magnitude never ever seen before in Uganda's living history.
Just as one is still lamenting over the cheap proceeds realized from the sale of public entities, one's heart would then sink to learn that even much out of that little was looted. Not only that. Majority of public entities that were given away cheaply, aren't simply, currently working. Before you can accuse yours truly of anything, kindly check out Uganda Railways Corporation. Uganda Transport Company. Uganda People's Company. Uganda Lint Marketing Board and Kilembe Mines. OMG, the list is, but mind boggling!
Railways` Sad story
For the case of Uganda Railways, Obote's government had just imported a total of one hundred coaches by the time Museveni arrived at the helm. Now, one would be hard-pressed if they were to be asked where those coaches are currently! Expressed fairly, if one were to be asked in what condition of repair those coaches are at the present time!
By 1986, there were railway sleepers in place. Those sleepers were uprooted one by one. Before we knew it, most of them had gone missing without a trace. And under the very nose and eyes of the fresh government in town. Today, the train can't go far. But how can it happen? If the sleepers on which the trains are supposed to move on are nowhere in place! Before privatizing off the Railways, we had handed it to Ugandans.
Those people robbed the firm blind. We couldn't punish them enough. After all, they were our pals! Today, there is regrettably no such cheap but vital things as signals along the surviving railway routes. This is why the other day, a young woman who was barely two weeks to graduating from the law school complete as an advocate, ended up being crashed by an incoming train.
There were simply no signals at the spot of the accident to indicate that the train was approaching. So, poor soul ended up running into the train and being crashed in the sunset of her life, along with two other equally valuable friends! Our government sold off the railways to the Kenya Rift Valley Railways. Having discovered the folly of its decision, the government has since removed the entity from the private investor. Yet, nothing meaningful has been done by the government so far, towards lifting the public transporter from the deep hole in which they tossed it.
More loans, no works:
For the record, two loans were cleared by Parliament in the month of May last year to use to refurbish the railway line from the port of Mombasa in Kenya to Kampala. The debt was worth more than 1.5 trillion shillings in total. The debts were to be picked from the African Development Bank and from another bank in Spain. We cannot tell, albeit, with certainty whether the money was picked. And more importantly, we don't know for sure, supposing the funds were secured, is safe and available. This posture, given our huge appetite for diverting public money. We can't take leave of this point without reminiscing about chunks of land belonging to Uganda Railways. But which have since dubiously changed hands to private entities as well as individuals.
RIEP
Two Ugandan bus companies were sold off. The land where they used to be, suffered the same fate. This land is where now stands shopping malls owned by the surviving family of Mukwano whose true names were Amirali Karmali. We don't know what happened to the proceeds from the sale of the foregoing chunk of land. Our leaders aren't the kind of leaders to be bothered with issues of giving accountability to us the little people.
Posta
Uganda Posts and Telecommunications was working until we decided to sell off part of it to the Libyan government. Hence, laying off many Ugandans who had been happily working and earning there. Those laid off are to date still in courts fighting to secure gratuity in full. Whilst others have since died off, leaving behind children and dependents to the mercy of misery.
CMB
Uganda Coffee Marketing Board (UCMB) is lying there idle. It was rendered lifeless by this very government. One time, the same was handed over to Kananathan to use to collect and process cotton for the American market. Nonetheless, the so-hyped investor ended up doing next to nothing in regard to what his promoters within the government had told to us he was going to do.
No matter, the fact that he had been facilitated with public funds to use to process cotton into apparels. Sorry, he ate the money. And left to do other things. And no one has ever touched him absolutely! Obote's government had, prior to his overthrow, imported new coffee processing machines for UCMB. But whose whereabouts is now a matter of absolute conjecture.
Luweero, Northern, Kasese, Karamoja relief;
Trillions of monies have been budgeted by this government to help uplift the people's lot. Remember billions budgeted to rehabilitate Luweero and the northern part of the country plus Kasese region and Karamoja from the ravages of war? Now, let me politely ask we: do those places look like they have ever been given a facelift? Befitting the amount of money released to rehabilitate them?
One person whose breed of frankness and truth-telling wowed me, is Dr. Samson Mululumubi Kisekka. Kisekka was Museveni's maiden Prime Minister. The relief for Luweero was placed under his office. Grilled one time about the money, Kisekka candidly told to those grilling him that he had chewed it. Since, he himself was an orphan of the Luweero insurgency! Yet, one of his names, Mululumubi, was, and still is, clearly a warning about the evil that is gluttony!
Entandikwa funds
From Entandikwa to what have you, the government has been rolling out start-up capital many times, to help lift the people's wellbeing. Ugandans are still poor, though. This is because much of the money has been ending up on many occasions, being diverted by those supposed to issue it out to the beneficiaries.
Yet much of the balance have also been on many occasions, eaten by the beneficiaries themselves. This is because they have been lacking knowledge of how and where to invest the money.
And you kind of pardon those beneficiaries who have been eating the money. You can't honestly give money to a hungry person prior to giving to him, financial literacy. The timing of giving out of the capital funds, has also turned out to be problematic. Entandikwa came very close to the first election following President Museveni's capture of power. Dr Paulo Kawanga Ssemogerere had just left the government. He had also just announced his wish to replace President Museveni at the helm of the government.
Ssemogerere had proved to be a very strong candidate. Consequently, when the Entandikwa cash arrived, the people took it that the funds were actually a thank you gesture from the President for voting him into power. Coming fast to Emyooga funds. The same arrived amidst campaigns of 2021. Just as Ssemogerere during the 1996 elections, Bobi Wine had proved to be a tough presidential candidate in 2021. Small wonder, the distribution of those funds started in Kasangati where Bobi Wine stays very close to.
In point of fact, Kasangati curiously got a big share. It's publicly declared share equaled to a total of UGX200m. As would be expected in circumstances such as these ones, the people ate the funds without investing the same in any business. Neither did the President nor the government has ever taken anyone to court for eating the money. This stance, even after Parliament addressed the matter and asked the government to recover the same from the people who ate it. The necessary inference one can draw from this, is that the government released the money to be eaten and without the intention of recovering the same.
One step ahead, ten steps back
Truer, the government has grown the economy to massive proportions than it had been during the Obote times. It's also true that government has impressively worked on the road infrastructure and generally rendered other projects. But the problem is that the big economy has not yet translated into visible cash at the households.
We must have hit the middle-income status. Very good. But such doesn't put food and sauce on the table of the poor who are the majority. Government has credibly built a number of Heath centers. But it has not followed up this with the provision of drugs and other essentials to those facilities. Not to state the required number of health workers and support staff hex
The ordeal that is politics
Overall, our spending is way well above our income. This problem is compounded again by the massive theft of money and outright financial wastage. As you still at it, you get to remember how politics has also messed up everything, anything around. Looters of public funds can't be prosecuted. Merely because, they happen to know someone big somewhere. Parliament is composed of MPs large enough to fill up Namboole stadium.
So much that they cannot sit inside the parliamentary chambers in one round.
Money used to buy vehicles for MPs can help, if wisely saved, build many hospitals. Each one of the lawmakers gets a cool UGX200m to buy themselves a car, for instance. It would not matter even when one lawmaker or five of them, keep on being elected to parliament at each and every election. The taxpayer would be obligated to provide a car to such lawmakers on each and every successive victory.
Remembering that the lawmakers are about five hundred in number today. One good at numbers can figure out quickly what we are spending on these people. And only on one item of the car. Majority of the lawmakers know next to nothing about legislation. They just go there to make the numbers. And to help themselves to public funds. Others simply doze off to sleep. Other than wasting their time and getting bored. Listening to what they know nothing about.
Yet those legislators must be in Parliament for purposes of voting on what the big politicians want to be voted on. They should also be there because we don't want to annoy their people who also vote for the big politicians within the government. Big amounts of money are being put to endless elections many of which whose results have already been predetermined. Today, merely a bye-election in some village constituency would attract virtually all cabinet ministers, MPs, different security organs, militias and fake voters.
All these ones will be facilitated with free money to vote for a candidate already predetermined by those who hold sway in the country. Not to mention the public funds that would be expended to buy support. But in an election whose outcome is already a fait accompli. By and large, the President has offered lessons after lessons on how to do poverty alleviation at the households' level.
He has issued out money after money to try to end poverty. But poverty has just gone on and on multiplying and multiplying. So, what could be the problem, then? Could it be that time is ripe to change the coach of the team? Or it's the players themselves who aren't understanding and using the tactics of the coach! No offense meant, folks. Yours humbly, is merely thinking outside the box. Have yourselves a wonderful weekend.
Author Profile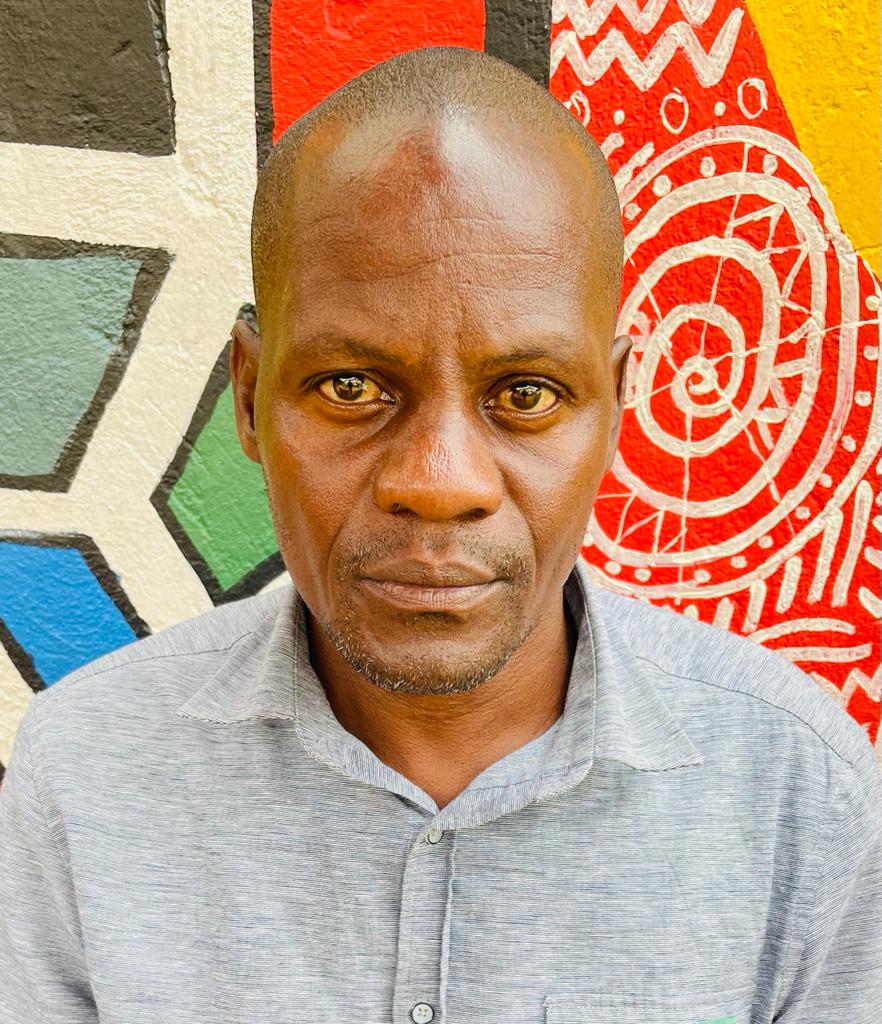 Mr. Stephen Kasozi Muwambi is a seasoned crime investigative writer, majoring in judicial-based stories. His two decades' experience as a senior investigative journalist has made him one of the best to reckon on in Uganda. He can also be reached via [email protected]