The Joint Security Agencies are well prepared and fully equipped to secure the Nyege-Nyege festival, that will be taking place from the 15th – 18th September, 2022, at Itanda falls in Itanda village, Nakakulwe Parish, Butagaya Sub-County in Jinja District, Police has announced.
The festive event, is the largest policing activity in Kiira Region, since it's expected to attract about 15,000 – 20,000 revelers, well-wishers and tourists, from the East African Community, other African Countries and other parts of the world. This year's Nyege-Nyege festival is sponsored by MTN Uganda, Uganda Breweries Ltd, Vision Group, Radio City, Ethiopian Airways, Talent Africa, Coca Cola and Hedge and Boiler room.
Police Statement in Full

Although the event is taking place amidst an existing threat environment in the Country, we wish to inform the festive revelers and the Public, that there are no credible or specific threats directed at the event. The Joint task teams are prepared to counter all forms of threats and also have plans to tackle any other vulnerabilities or eventualities targeting the festival goers.
We have directed a significant amount of manpower and logistical resources to the area. Our task teams have profiled the 16-acre venue, the surrounding trading centers, villages and hotspots, to help identify risks and how to counter them. They comprise of personnel from General Duties, UPDF, Counter terrorism, Field Force unit, Traffic, Marine, Canine, Fire Brigade, Medical and Intelligence agencies from ISO and CI. Their heightened presence will continue throughout the entire event and even after.
We are also periodically reviewing the safety management plan of the organizers and sponsors. This includes their response plans, security, staffing levels, traffic controls, access controls, emergency evacuation plans and the deployment of specialized equipment. As we draw nearer to the festive event, we do call upon all participants to enjoy the Nyege-Nyege festival, in a safe, responsible and respectful manner, for each other and the local communities. We are also sharing the following tips to the festive goers, to help guard against criminals who may wish to take advantage of vulnerable people at the event.
Usually festive-goers lower their guard after taking alcohol and become susceptible to abuse or victimization. We are asking everyone to exercise caution and be wary of risks. Ensure your mobile phone is fully charged, where possible carry a power bank or chargers to power the battery. Ensure you have transport money or means to and from the venue. And have a plan on how to return home safely. Avoid lifts from strangers or non-taxis. Do not leave your mobile phone in the open. when you are finished using your phone, kindly put it away. Thieves can grab a phone from a table in seconds. Ensure your ticket is bought directly from the event organizers or their agents.
While at the venue, make sure you are aware of the surroundings. And report any suspicious object or movement to the Police or organizers. Have a plan in place, in case you need to leave quickly. Identify the nearest exit that is safe. Drink responsibly. And avoid use of drugs like methamphetamines in drinks, so as to consume more drinks and stay conscious. It comes with risks. For the vast majority of people who want to have a good time, we are reminding them to keep an eye on what and how much you drink.
Do not leave your drink open and unattended. It's better to carry your drink in your hands.
Do not pick drinks at random, you have no way of knowing what's in them. There shall not be any tolerance for drunken and violent behaviors. All drunken but violent persons will be removed from the venue not to disrupt other revelers. Avoid confrontations, unnecessary arguments and fights. Walk away and continue to enjoy the festivities in another place. There's no reason to engage in violence. Drugs will not be tolerated.
Very strict search methods for drugs and other prohibited item are in place. Culprits will face the law. Revelers should also be aware of the increased risk drug or alcohol assisted rape or sexual violence. Remember anyone can be a victim. Sexual assault is an offence and not acceptable at the venue. Remember a victim of sexual assault is never at fault. Consent before sexual activity is paramount. If you do not have consent, you are committing a serious offence. Be on the look-out for potential sex violators who will stalk young adults and vulnerable women for sexual assault. We shall also be on the look-out.
Avoid entering camp sites or tents without your consent. You can easily be compromised with drugs or alcohol. Lone movements are not advised. Stick with your friend and keep an eye on each other. Victims of sexual assault should take courage and immediately report to the Police for investigations and proper medical assistance. Keep valuables like wallets and purses close or out of sight. Do not leave your tent unlocked or unsupervised. The open waters of R. Nile must not be entered for swimming without supervision. Otherwise, swimming is discouraged.
The medical teams from the police, UPDF and other teams will attend to any health concerns including injuries, falls, sexual assault, stabbings, alcoholic poisoning etc. Once again, we would like to wish all festival goers, well-wishers and tourists a happy and joyful festival. Together with the event security teams, we shall be on the look-out for any disruptive and predatory behaviors, for action. We remain dedicated to doing everything within our means to keep the venue safe and secure for everyone. Those who can make use of the UPF-MOBI APP, can call the nearest Police units or our National Operations Emergency Center at Police Headquarters, Naguru on 0800199699, 0707600773 and 0776999136
SCP Enanga Fred
Police Spokesman
13th September 2022
Author Profile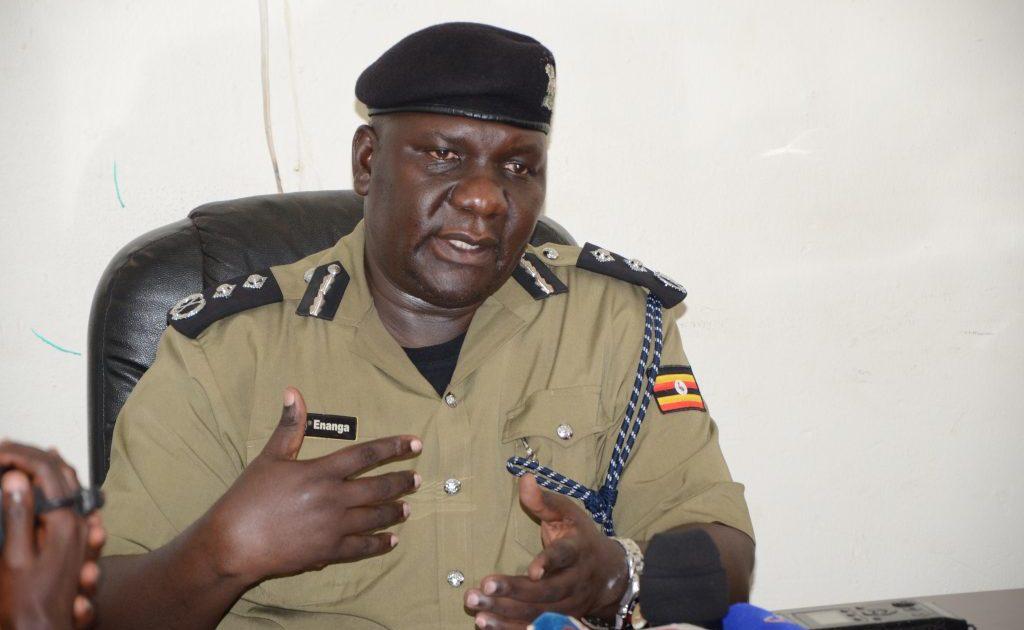 CP Fred Enanga is the current Uganda Police Force Communications Head (PRO). He can also be reached via [email protected] or +256713534721