Self-confessed positive living TV Presenter and local MC, Edwin Katamba aka MC Kats has embarked on an 8-week tour that will see him traverse some of the biggest Universities in Uganda, in a bid to create awareness about the dangers of HIV and how it can be avoided.
MC Kats, who in December 2019, unexpectedly declared at a hangout in Kampala, that he was HIV positive, has since then been a strong pillar and steward in spreading the message on how the virus is spread and how one can protect themselves from it.
Shortly after, the bubbly lanky fellow won himself a partnership with Uganda Network on Law, Ethics and HIV/AIDS (UGANET), United Nations Development Programme (UNDP), The AIDS Support Organization (TASO), The Global Fund to Fight AIDS, Tuberculosis and Malaria Open Society Initiative for Eastern Africa (OSIEA). With his astute exhibition, the said organizations, including the Uganda Aids Commission (UAC), MC Kats was later on offered to take on an official job but has until now declined.

MC Kats new Eight Week tour of Uganda's biggest Universities dubbed "creating awareness on HIV alongside the king of the mic and other celebrities,'' will coincide with the celebrations of the 1st December world AIDS day in Uganda. The prevalence of HIV among adults aged 15 to 64 in Uganda is 6.2%: 7.6% among females and 4.7% among males. This corresponds to approximately 1.2 million people aged 15 to 64 living with HIV in Uganda.
HIV prevalence is higher Among women living in urban areas (9.8%) than those in rural areas (6.7%). The prevalence of HIV among children aged 0-14 is 0.5% which corresponds to approximately 95,000 children living with HIV in Uganda. Students at Higher institutions of learning in Uganda are prone to contracting HIV and initiatives like MC Kats' awareness tour are a positive welcome.
Author Profile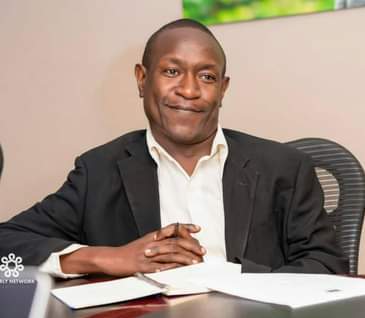 Mr. Jacko David Waluluka is another unique entertainment and general investigative news writer, a field he has diligently covered for over fifteen years. He's also the Chief Administrator at The Investigator. He can easily be reached via [email protected]