Kampala Water has launched their own bottled drinking water and named it K-water, the Investigator reports. This was done during the regional partners' meeting at Las Vegas Garden Hotel in Bunga. K-water is packed in polyethylene terephthalate with grooves and a degree of curvature at the bottom, giving it a beautiful outlook.
It contains potassium and sodium which are essential in maintaining the balance of the internal state of the body, blood pressure and body temperature, development of bones and body tissues, on top of being sodium free. Eng. Andrew Muhwezi, the Senior Manager Water Production, who spearheaded the production process said K-Water is ozonated and has gone through all the necessary steps to be characterized under pure safe drinking water.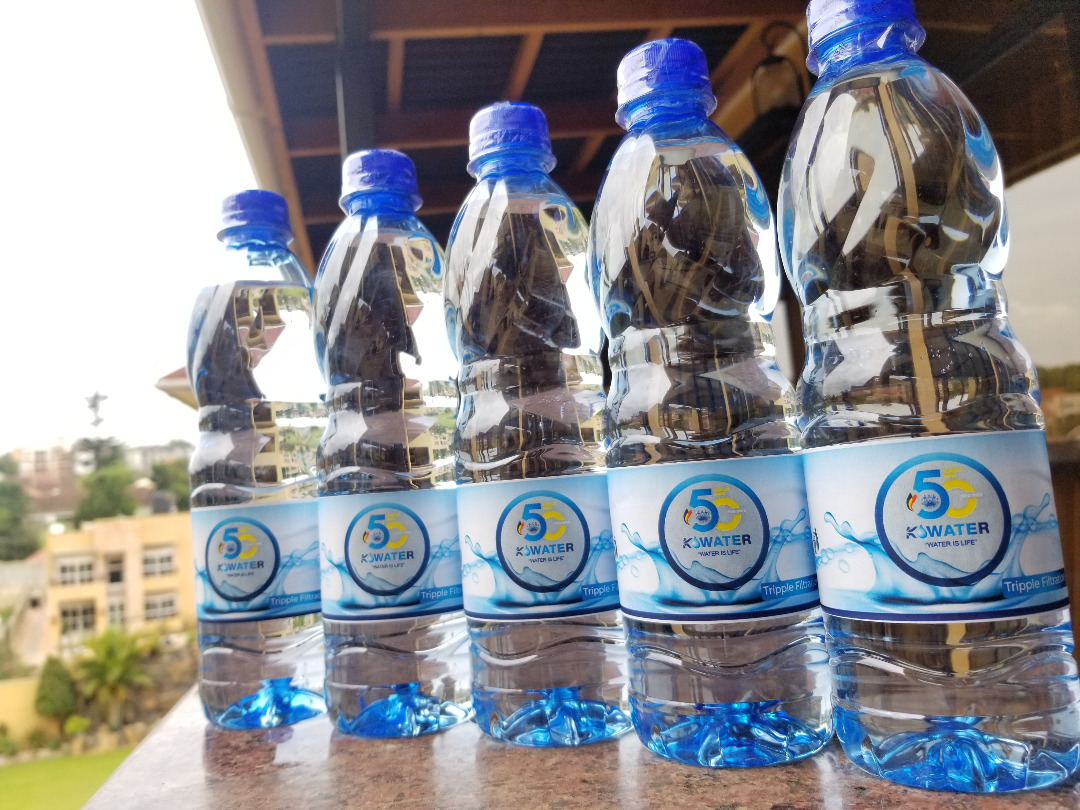 The General Manager Kampala Water, Eng. Mahmood Lutaaya commended the innovation, noting that it's imperative to use innovative ideas to solve complex problems among ourselves and stakeholders. He added that as Kampala Water; "we can leverage the scale, capability and efficiency needed to accelerate growth and contribution to the economic and social prosperity through serving good and safe drinking water. It is therefore upon us as staff of Kampala Water to support our own by purchasing this water".

Like the K-San sanitizer and many other innovations from NWSC, K-Water is essential for promoting a healthy lifestyle and increasing efficiency with minimum resources. Notably, K-Water's slogan is 'Water is Life', a depiction of the health benefits of water. NWSC remains committed to Water for All, for a delighted customer by a delighted workforce.