President Yoweri Museveni Kaguta Tibuhaburwa, his Ministers, both Cabinet and of State, and, his government in entirety, does not appreciate Sports. And this is an attitude that continues to bore many, the investigator sport writes.
During his end of 2022-year address, Museveni lingered and told the sports fraternity to move away from playing and get to real industry work. "You can't be doing sports and say you are working; that is playing," he noted. Boxing Boss Moses Muhangi was first in disagreement against the President's poor attitude towards sports as he lectured his fellow sports leadership.
"If until now (1/1/2023) the sports leadership in Uganda has failed to make Kaguta Museveni understand that sport is a multi-billion-dollar industry that employs, pays taxes, manufactures various sports apparel and equipment, it's time to change guards," Muhangi reacted. Straight to the point, such attitude could be why, for sports parties, events, organizations and planning purposes, the President and his people are nowhere to make timely pledges.

They stick confined in the comforts of their spacious offices. Yet, even as they come late to the sports` needs, mostly to financially rescue teams for international and continental outings, they don't want to eat bones themselves. They are the ones to first grab the 'fresh'. Imagine a late comer eating the 'freshest meat'! We will narrate.
The CHAN Team
Luckily, they have finally travelled. Save for that, in sports, not only preparations but early preparations are key to success, the world over. Football being football, the best prepared teams, we have all witnessed, have themselves to compete against with the least prepared falling off soonest in the different competitive outings.
For Uganda's case, early preparations in football have always depended on how much the federation (FUFA) has in its coffers. Short of which, the only rescue has always been down to government, that is to say, State House and the Statesman – Mr. Museveni. The president's style however, is not the one to take sports as a priority. It's just playing, not working!
Because of such, he has either chosen to ignore or keep the teams and federations prayerfully 'playing' as they wait in anticipation. Either they have eventually withdrawn or he has come whacking at the eleventh hour. A case in point is our CHAN Football Cranes team. They had pulled out of the 2023 tournament finals only for the President to rescue the team at dawn, just days to the tournament which is due January 13th 2023 in Algeria.
Uganda's most recent appearance at the tournament (CHAN), the Africa soccer showpiece that only engages home-based players was in 2020. The Country's withdrawal from the African Nations Championships (CHAN) because of a row over government funding would culminate into CAF sanctions and heavy fines for Magogo-led FUFA.
Coach Micho's team had graciously qualified for Algeria bound tourney, but could not prepare until the last week of December 2022, when Museveni released a not timely UGX2Bn for team arrears and also, assist the team in preparations. Anticipative again, the team travels to Algeria playing against fully and early prepared DR Congo, Ivory Coast and Senegal.
The Netball She Cranes
Success after success is the story for the Country's Netball Team, the She Cranes. Without taking you through where and how they have always won internationally (for a netball follower knows this), the Statesman has always hosted the girls either for dinners, breakfast or luncheons at State House without hesitations. These have only been after going out there and becoming overnight stars.
That notwithstanding, our dear reader, just tell us any time the President has ever been keen during the girls' preparations ahead of the several successful international tournament outings. We bet, you will find none he has been close but the Statesman in him has always been the first to join and be part of the celebrations. Could that be because State House Entebbe is just meters away from the airport enroute Kampala where the girls have normally launched their struggles! The girls too need a home but the state/government is yet to pronounce itself on the subject.
The Golden Runners scenario
Take in justification our headline to this narrative, the Dorcas Inzikuru's inaugural world title in women's 3000m steeplechase, as well as the first Commonwealth title in the 2005 Golden victory. Her name is misspelled in her passport as "Docus" and the mistake was perpetuated at our passport office. Such is what we can call coming alone, working to victory before your nation recognizes you. After Helsinki victory, Dorcas found herself dumped at State House for the President to grab a photo opportune moment with the Golden Arua daughter.
Her next shot at international scene was marred by disappointments from the same Government that first bragged; 'Our Gal; Our Gal'. Her house promise and road were delivered but dare visit Arua, Oh My God!Moses Ndiema Kipsiro is another athlete testament that Ugandans and Museveni had not known before the long-distance runner specializing in the 5000 meters first, won a bronze medal in the 2007 World Championships in Athletics, before he could go on to win the African Championships in Athletics and the All-Africa Games.
He completed a 5000/10,000 meters double at the 2010 Commonwealth Games. He is a four-time Ugandan cross-country champion having won every race from 2008 to 2011. He is the Ugandan record holder for the 3000 meters and 5000 meters on the track, as well as for the 10K road distance golden run. Where is he? Disappointed somewhere there in his village.
Stephen "KIP-roh-tich" another long-distance runner has found himself roaming around State House against his wish, only for President Museveni's photo moment. He has won an Olympic Marathon Gold in London 2012, and a gold at the 2013 World Championships in Athletics. This was the first Olympic medal for Uganda since 1996, the first Olympic gold medal for the country since 1972, and the country's first ever medal in the marathon.
He won the Moscow IAAF Championship marathon on 17th August 2013. If he wasn't kip-sipping on Mukwano Water, he would be dehydrated somewhere there. Joshua Kiprui Cheptegei is the reigning Olympic champion in the 5000 meters and silver medalist for the 10,000 metres, a two-time 10,000m World champion from 2019 and 2022, World silver medalist from 2017, and the 2019 World Cross Country champion.
Cheptegei won also gold medals for the 5000m and 10,000m at the 2018 Commonwealth Games. He currently holds world records in both disciplines, and holds world best in the 15 kilometers road race. He is also the current Ugandan record holder in both the 5km and 10km. Cheptegei is the tenth man in history to hold the 5,000m and 10,000m world records concurrently, both set in 2020.
Yesterday in Madrid, Spain, he just won Gold. He continues to star against our investments. Tell us, who of these athletes has never been at State House after victory? Also, tell us, who has ever received preparations funding ahead as they prepare? Why we highlight these issues visa-vie successes, is to show how the lone effort hard-earned victories have been jumped onto by President Museveni's Government for celebrations, even as they were not part of the teams that sowed the initial seeds. Do we need to wake the Statesman up and his Ministers? Nope! It's simply their obligation to fund these deferent sports athletes and teams, then they can brag and snatch photo opportunities with our self-made heroes.
Author Profile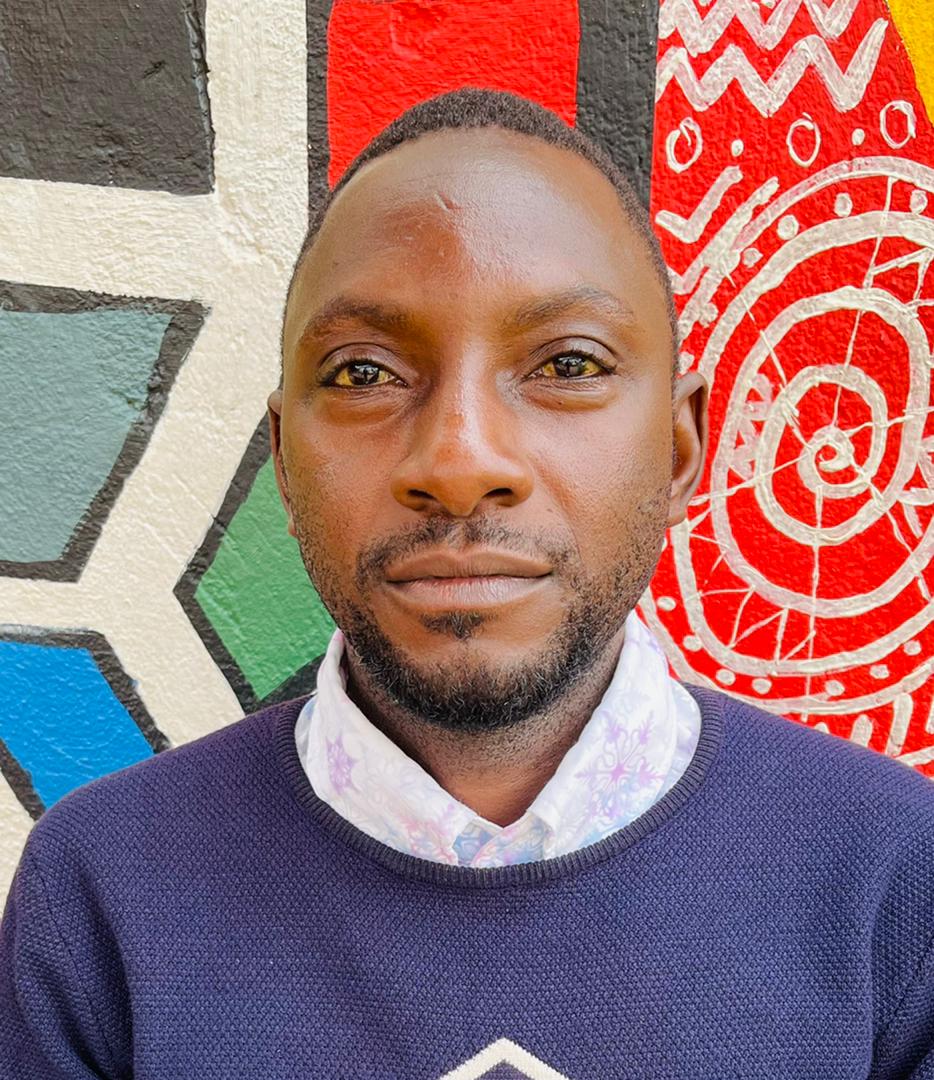 Mr. Daniels N. Tatya is an affluent Sports Writer, Commentator and Editor. His over 15 years of covering almost major sporting events makes him a revered and an authority on investigative Sports journalism in Uganda. He can also be reached via [email protected] +256(0)758268315