This story is about a dedicated pugilist who helped himself from 'Grass to Grace' before his 'Bad Romance' to women pushed his huge talent back to 'Grass'. The 'Proof is in the puddle' and if we can liken the saying to former World Champ, then we can reveal authoritatively that he too, helped himself to land from the deserved 'Grace to Grass'. Landing headfast, complete with his huge 'Dream' and talent.
With a Professional boxing record of 49 fights, 29 wins, only 18 losses and one no-contest, Kassim Ouma had really reached his bliss; His dream realized. But how lifestyle can disappoint! The former World Champion is yet to retire as he is still being moved from ring and place to the other. This, for opponents and bouts via fight contracts by cash-hungry venders, without bother.
Kassim Ouma, born 12th December 1978, now well above his prime, firmly on the 4th floor of his age, once held the IBF junior middleweight title from 2004 to 2005, and has challenged twice, for a world middleweight title in 2006 and 2011.

Amateur career:
Born into poverty, at the age of six, Kassim was kidnapped and forced to join the National Resistance Army (NRA). And consequently, he did not see his family for five years. He is the 7th of 13 children, which include seven brothers and five sisters. He started boxing and amassed an amateur record of 62 wins and 3 losses. Kassim made it to the Ugandan national boxing team and was selected to fight at the 1996 Summer Olympics in Atlanta, Georgia, but did not attend due to financial difficulties.
Professional career:
On a Ugandan national amateur team (Bombers) trip to the United States, he decided to stay behind and assume a career as a professional boxer to support his family back in Uganda. Shortly after going AWOL from the amateur team, Ouma later won the International Boxing Federation (IBF) Junior Middleweight world title.
Also, a former champion and top-level contender in the Light Middleweight division, Ouma has quality wins against Jason Papillion, Juan Carlos Candelo, and Verno Phillips, his second win against whom earned him the IBF Light Middleweight title. He successfully defended his championship with a twelve-round unanimous decision against Kofi Jantuah of Ghana, winning by unanimous decision on 29th Jan 2005 at Boardwalk Hall, Atlantic City, New Jersey, US.
He would later lose this title, again in a unanimous decision defeat against Roman Karmazin, a bout in which Ouma was put to the canvas twice on 14th Jul the same year (2005) at the Orleans, Paradise, Nevada, US. It was only the second defeat in his fresh career. Since the Karmazin bout, Ouma remained active in the Light Middleweight division, earning himself three wins, two by knockout.
On May 6th 2006, Ouma defeated Marco Antonio Rubio by split decision despite being knocked down in the first round. He returned to the ring with an impressive win over undefeated fellow southpaw Sechew Powell on August 5th 2006 in Powell's NY Brooklyn Arena with the fight taking place at the Theatre of Madison Square Garden.
The official scorecards were 90-100, 93-97, and 94-96 all in favor of Kassim Ouma by unanimous decision. On 9th December 2006, with his hitherto new found love, singer Juliana Kanyomozi by the ring side, Ouma badly lost the middleweight title shot against Jermain Taylor. Taylor's power and well-timed clenches kept Ouma from throwing as many punches as he usually did.
Without going down, despite absorbing a large number of extremely hard shots, Ouma stood through the full 12 rounds, and lost by unanimous decision as the judges scored the fight 118-110, 117-111 and 115-113 for Taylor who was at home in Little Rock, Arkansas. After the Taylor fight and loss, Ouma started losing back to back fights though by close decisions, to Saul Roman in October 2007 and Cornelius Bundrage in March 2008.
He at one time during his brighter candle times, bodily snatched his manager's girlfriend when he asked her; "Do you want the celebrity Champion or just a boxing manager?" This was in a bid to woo her which, he indeed did! Back to his career , he only found his winning gloves on September 25th 2010, when he stopped Joey Gilbert in the 6th round of their 10-round bout for the vacant NABA middleweight title at the Grand Sierra Resort in Reno, Nevada.
A documentary entitled `Kassim the Dream` was made in 2008. This documentary became an official selection at several film festivals in the US and back home in Uganda. This highlighted the life of a boxer whose journey to stardom in the ring was one full of thorns. The documentary captured Ouma's journey to the UPDF, then the national boxing team – The Bombers, his life in the ring and the two times gunshots after having moved to America in Florida in December 2002.
By his brief retirement before he travelled back home, Ouma, whose talent had now been wasted with a luxurious lifestyle, bad romantic encounters and intoxicants had lost close to ten bouts to Fedor Michel (25thMay 2022) US, Ryno Liebenberg (26th Mar 2022) Germany, Ibrahima Diallo (4 Dec 2021), Germany, Tony Browne on 28 Mar 2021in Brussels, Belgium, Ashley Theophane on 5th Oct 2019 in Gilleleje, Denmark, Fiodor Czerkaszyn on 23rd March 2019 in Poland and Pavel Semjonov on 16th Nov 2018 in Tallinn, Estonia.
Other notable losses included those of Ilias Essaoudi (3rd Dec 2017) Hamburg, Germany, Kamil Szeremeta, 20th Aug 2016 in Poland and Russian Igor Selivanov loss on 29th Nov 2015 at Club A2, Saint Petersburg, Russia. Today, life is not easy for the former IBF champion struggling to come back to the ring both locally and internationally, yet it's his prime time and would retire and enjoy the fruits of his time in the ring, which is not also available.
Author Profile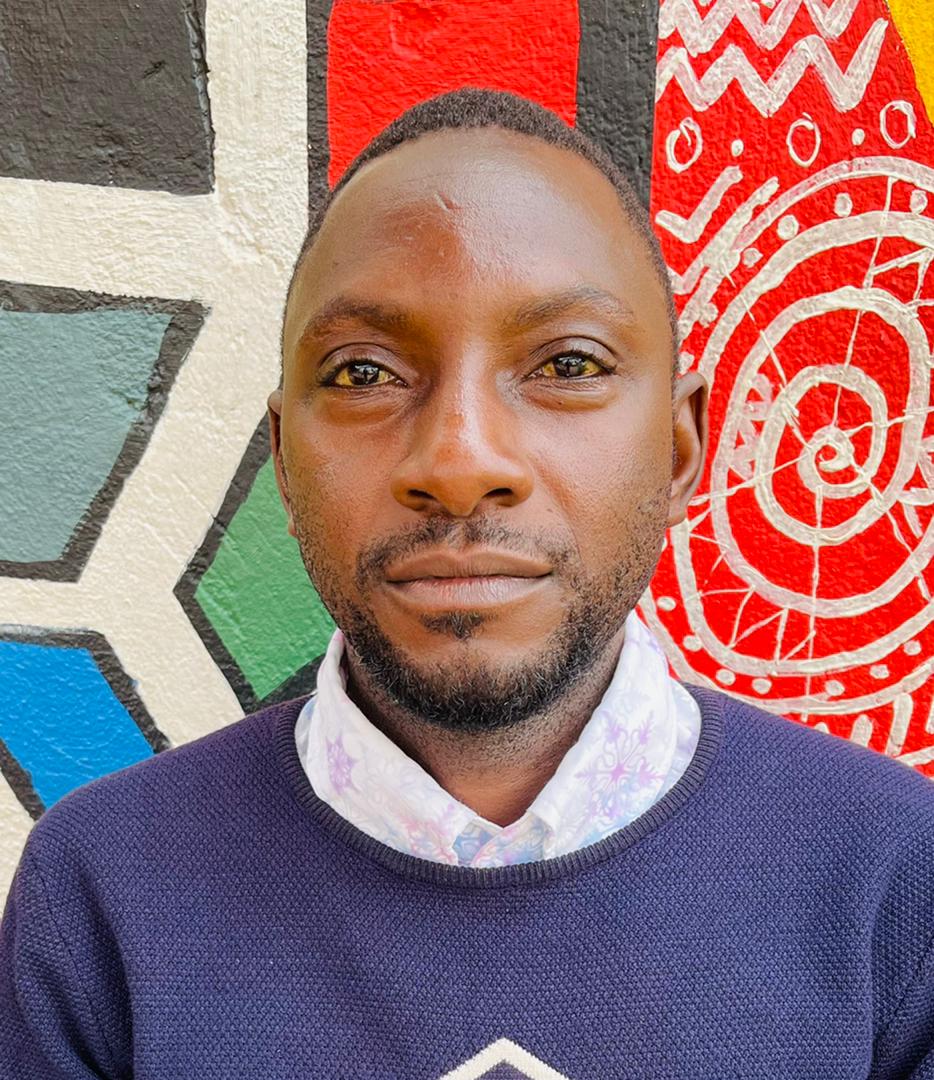 Mr. Daniels N. Tatya is an affluent Sports Writer, Commentator and Editor. His over 15 years of covering almost major sporting events makes him a revered and an authority on investigative Sports journalism in Uganda. He can also be reached via [email protected] +256(0)758268315