Uganda's First Son, Gen Kainerugaba Muhoozi has grown so impatient of seeing his father's continuance in power that he has now boldly, and openly told the old man how it's really unfair to keep him waiting for his turn forever. Muhoozi uses the example of the UK's Prime Minister and that of Sweden who are 42 and 37 years respectively, to debunk the long-held propaganda that the youths are the leaders of tomorrow.
When his Prime Minister, John Patrick Amama Mbabazi was in 2014 warming up to stand against him, President Yoweri Museveni enticed the youth to support him in 2016 because he was going to leave power to them in 2021. His strategists then went on opining and chorusing as well as repeating after him how it wasn't going to be fair at all for an old man like Museveni to be replaced by an old man like Mbabazi
Yet, the same man showed up once more in 2021 and while still asking the young people to back his bid yet again, and while promising to leave the floor for them come the next election. Three years to the next election, the President has already indicated his desire to continue in power. At least, going by the open declarations of his sole candidature by men and women of his age bracket such as Gen Severino Kahinda Otafiire, Hajj Moses Kigongo and Matia Kasaija.

Recall that when Bobi Wine stepped up to contest for power, the President recognized that he possesses good ideas but that he was in a haste to get into power. This, while the old man from Rwakitura has tended to discourage the young people from coming to power. This stance, by using the example of Dr Milton Obote and Sir Edward Fredrick Muteesa as young leaders who ended up messing up the country.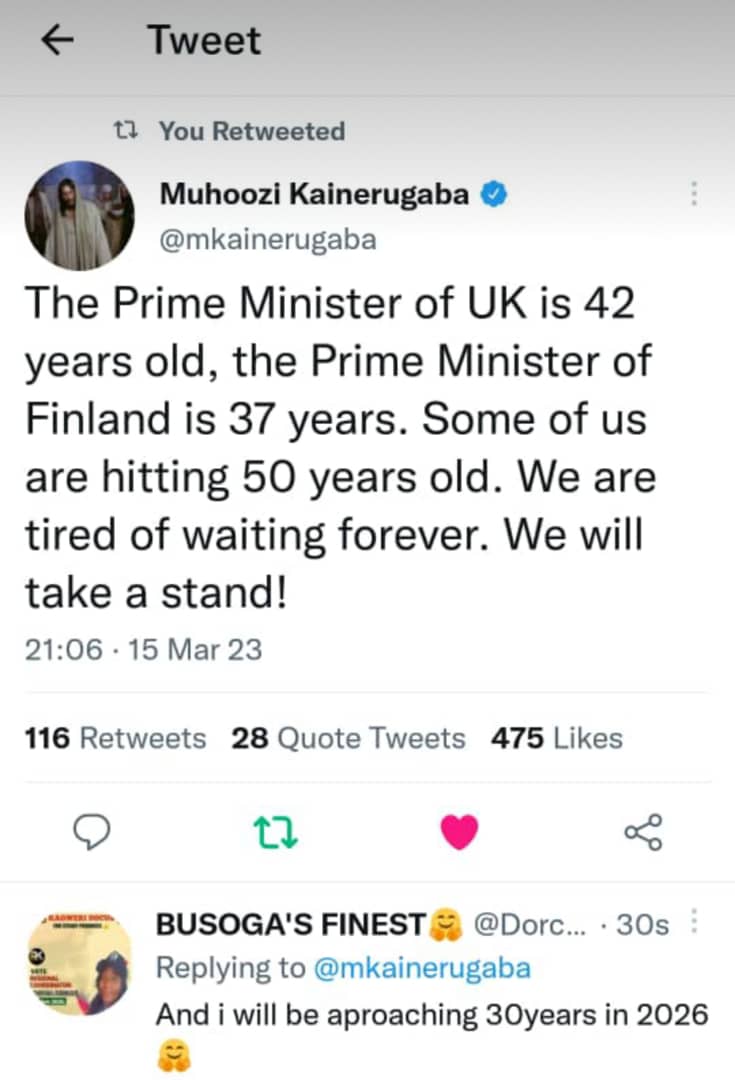 But it is useful to note that he himself came to power when he was just 44 years old, at least that is what he told us. In any case, it is the President himself who sponsored an amendment of the Uganda Constitution to permit and pave way for a person above 18 years to compete for the presidency. So, it would appear, when Muhoozi grows desperate of waiting for when his father is going to leave power, he knows exactly what type of DNA the Oldman is made of.
"Fidel Castro of Cuba became a leader at 32 years. Some of us are hitting 50 years. It's really unfair.," Muhoozi maintains his stance as he laments that it isn't really fair for old guys [like his father] to keep around power while locking out young people like him. While the President has hinted that his son would fight corruption better than him, he has at the same time advised him to concentrate on sports and culture promotion and leave politics alone.
The President recently kicked up his early electioneering for 2026 in the Acholiland just that he chose to refer to it as a wealth creation program that is going to take him around the country. Gen Museveni does that a lot ahead of an election period. He is lucky the electoral commission can't stop him because there is no law for them to use to stop that. Muhoozi himself sends conflicting messages. While he insists, he is going to stand for power in 2026, he has in the past said he is only going to stand for power after his father has left. So, who is fooling whom!
Author Profile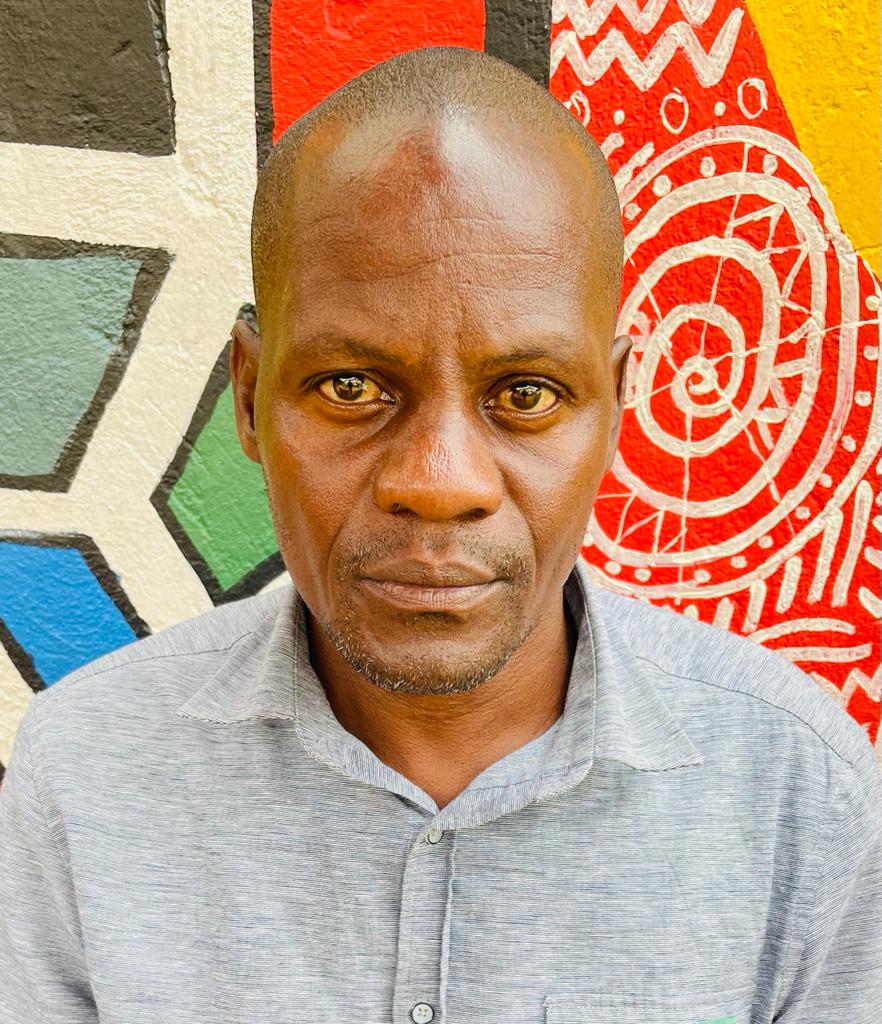 Mr. Stephen Kasozi Muwambi is a seasoned crime investigative writer, majoring in judicial-based stories. His two decades' experience as a senior investigative journalist has made him one of the best to reckon on in Uganda. He can also be reached via [email protected]