KAMPALA, Uganda:In the media and public fraternity sails a quotation by President Museveni's Senior Advisor on Media Affairs, Joseph Tamale Mirundi thus; "Kaweesi killers will be apprehended in the next government." To many, it was just a loose prediction, expressly given the police boss Gen. Kale Kayihura's ever reassuring statements of "we have already arrested some. We shall get them wherever they are."
During the burial of hitherto Uganda Police Force chief mouthpiece, Late AIGP Andrew Felix Kaweesi, his tight friend and colleague, AIGP John Ndugutse, speaking on behalf of friends, confidently roared thus; "What we only want is the IGP's permission for us to look for them (Killers)… and we shall deliver in no time. We shall get them and align them before justice."
True to his word, Ndugutse had himself earlier, arrested someone scooping blood-mucky soils from the scene of crime and it was just a matter of connecting the dots. Also in line of this investigative school of thought was hitherto Police Political Commissar, AIGP Fred Yiga had who ordered for the same suspect's apprehension and interrogation. This was never to be. Kaweesi family members have since decried the way the two senior Cops have been thrown out of the investigations with even one's job switched.

"Dr. Yiga insisted on what is right by arresting those guys and insisting on their interrogation but instead he was punished. Baroza who disrespected him on phone and attacked him for arresting those guys is instead being pampered. Those guys and Baroza who protected them haven't been interrogated at all yet it's important to tell us where they were taking my brother's blood? Are they cannibals? Leo Ruhinda, Kaweesi's brother lamented to media last week.
Last night, an indigenous news website,Chimp Reportsled with a story where, a one Geoffrey Byamukama was tortured to near death by the usual chief tormentor, SSP Nickson Agasirwe. "This is unacceptable… Our uncle was arrested by the Police Special Operators led by SSP Nickson Agasirwe who beat him to near death. He sustained severe injuries on the head, ribs and legs. Yet, Byamukama had nothing to do with Kaweesi murder. Those who tortured him wanted a confession at all costs." The reporter quoted a relative.
The story
"Those who tortured him wanted a confession at all costs" is the statement that gives credence to this article.Read on… The people of Kisaasi (the neighboring town of Kulambiro where Kaweesi was gunned down along with his driver and bodyguard on March 17th2017), were about to dance to the tunes of bullets last Wednesday when, detectives disagreed on who to lead the team which police's 'prime suspect' in the callous murders was to guide them to the scene.
Our impeccable sources narrate that whereas Byamukama, the former mayor of Kamwenge stood by his innocence and blasphemed to die protecting his conscience, another 'suspect,' one Tumusiime succumbed and 'confessed' his guilt to Kaweesi murder. After this, Nixon and group got contented they were done with the case. Excited, they organized for the mandatory reconstruction of the crime scene.
On Wednesday, sources tell us, Nixon's team led by Special Police Constable Hajji Abdu Ssemuju aka Minaana planned to pick Tumusiime from Nalufeenya detention facility for the scene reconstruction. On the team were also, ASPs Kidandi Ayubu and Fred Tumuhiirwe as well as a one Kasiba, another SPC. Why the team with ASPs on board could be led by an SPC is a story of its own.
The other team of formal senior detectives comprised of Kampala Metropolitan Police (KMP) CIID boss Benson Olal and Flying Squad's Herbert Muhangi. Both squads drove safely from Jinja-based serious crimes detention facility until when they reached around Kisaasi trading center where, Olal stopped and issued orders. He insisted that from this point, the 'suspect' MUST lead them to the scene of crime.
Just like all fictional stories can't add up simply because of the missing links, the authors of Tumusiime's confession had missed a crucial necessity of having him 'privately' visit the scene before he could officially lead the detectives to the same. At Kisaasi, he got totally lost. He could not point in the direction leading to the murder scene to which he had claimed to have visited four times before he finally, 'committed' the fatal felony.
Confused, he went silent. This is when a fray ensued between the two sides, with Minaana insisting they were the ones to lead the group to the scene. "They nearly exchanged fire. It was a blunder which Nixon' team couldn't take lying down," said our Nalufeenya source. In the middle of the muddle, Minaana, whom we reported in these pages as a murder suspect at large-cum-policeman (Read: CIP Records P.I: Facts Why Gen. Kale Cannot Clean Police of the Trash he Himself Littered the Force with), raised the IGP on phone, informing him of how the Olal team had 'staged a coup.'
With no suppositions left, the operation had aborted. A call was received by the formal Detective team, ordering them to retreat and hand back the suspect to Nalufeenya base. Sources reveal that Tumusiime is in coolers with tens of other suspects who have jammed to kowtow to the torture detectives' poohoo of, 'confess and save self from more torture.'
Details obtained by theInvestigatorindicates that Kaweesi murder investigations might turn into an eye-opener to the hitherto momentally suspects' confessions that remain in loose words and/or pencil-in-scripted notes that wipes out of Ugandans' memories days after the victims' burial and/or the cases' fading away from headlines.
Whereas the Police spokesperson, AIGP Asan Kasingye on Sunday 'named all' the suspects in custody over Kaweesi murder, many, including Tumusiime and others in other security facilities' detention, were left out of the list. However, our sources inform us that those left out are highly suspected to be the real suspects.Watch this space…
Author Profile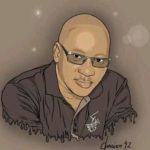 Stanley Ndawula is a two and a half decades' seasoned investigative journalist with a knack for serious crimes investigations and reporting. He's the Founding Editorial Director and CEO at The Investigator Publications (U) Limited