Speaking to theInvestigator'sStanley Ndawulayesterday, Godfrey Musisi Galabuzi said the interrogators spent best of the 50 days he spent in cells grappling with convincing him to pin Security Minister, Gen. Henry Tumukunde into the murder of the fallen Assistant Inspector General of Police, than technically and circumstantially placing him at the center of the callous assassination.
The bitter, unbent former Internal Security Organization (ISO) senior surveillance operative also revealed that officers at the dreaded Nalufeenya detention Center have introduced new styles of torture. They include use of the deadlier waterboarding and, toxic gas suffocation. Waterboarding is torture by use of water. One's head is either dipped into a drum, bowel or bucket of water and/or covered with soaked towels over their faces, repeatedly for several seconds.
Waterboarding can cause extreme pain, dry drowning, damage to lungs, brain damage from oxygen deprivation, other physical injuries including broken bones due to struggling against restraints, lasting psychological damage, and death. Adverse physical consequences can manifest themselves months after the event, while psychological effects can last for years, according to Wikipedia description.

Flanked by his wife Grace Kayiwa Nankya, Galabuzi said that on March 23rd2017, everyone was set for the day with the usual family sequence at their home of Busooli in Namugongo. "My 17-yr old son, Lameck Kikomeko opened the main door at about 5am. When out, he saw a group of people behind the kraal who ordered him inSwahilito immediately return to the house.
Lameck ran to his father's bedroom and reported the incidence. He immediately jumped out of bed. "I put on clothes and shot out, barehanded. I thought they were cattle thieves that I could simply threaten away. Immediately I was out, I saw them dressed in heavy jackets. I turned to run back in the house for my spear and any other weapon I could land my hands on. But he was a little bit too late… "I was already surrounded and on gun point.
Galabuzi managed to identify officers from Counter Terrorism. They all turned in the direction across the road where, a man emerged from a stationery car and walked towards them. "I identified him. He was Wasswa Abas, a Rwandese operative. He asked whether I was Galabuzi to which I affirmatively responded. Happy and satisfied, they dragged me to my neighbor's compound about 30 meters away.
Here, Johnson Olal, who seemed to have led the team of over twenty, announced that they wanted to search his house. "Open the safes, he ordered and all the cops opened their already cocked guns' safes. At this point, they showed him a search warrant and dragged him to his house. They used the garage door to enter and Mike, a Mukonjoyoung man suggested that they start with Galabuzi's bedroom.
Pistol in my bed
"For reasons I can't tell, Olal seemed reluctant to enter but he whispered in my ear thus; 'be very careful' as we entered the room. Immediately they entered. Mike threw himself on the bed and the 'be very careful' warning was still ringing in Galabuzi's head. "I saw him trying to stuff a magazine and a pistol in my bed. On top of my voice, I told him to return his items. He did slipped them back into his jacket pockets.
Whereas it's a condition that such a search must be conducted in presence of the local leaders, the area chairman, Nasib Nsubuga was not around, neither he nor any member of his committee was informed. "They turned my house upside-down and 'recovered' a pair of gumboots, a land title for my grandfather, 10 phones including those of my wife's mobile money business and children's. They now asked for my Shamba boy, Stuart Ainebyona. I directed them to his house and they picked him as well.
Galabuzi's ten tenants were also not spared. They were paraded and out of them, a one George William Kimbugwe was picked. "Another worker, Friday Bernard was also added as well as my wife. They said they were taking us to Kiira Road Police station. At Kyaliwajjala junction, they instead turned towards Sseeta Mukono.
Standing at the counter in Nalufeenya, Galabuzi, who was driven in a different car, saw his wife and the others dragged inside by a one Abel Kitagenda. "I know Kitagenda very well. He owes me Shs2.5M which I lent to him close to two years ago. Galabuzi became so bitter that his wife had been arrested. "But we were yet to be informed what offence we had committed.
Kitagenda explained to Galabuzi that his arrest was directed by IGP Gen. Kale Kayihura himself. They were separated at detention. "At about 10: 00 Pm, Wasswa picked me for interrogation. I faced ten interrogators most of whom I knew. Before we could start, SSP Henry Mugumya received a call and I heard him clearing entry of someone. Before long, we were joined by another interrogator, Ivan Esau from ISO.
In the interrogation room, police, CMI, ISO and SFC were well represented. "I smelt a rat. These people could be planning to slog me into Kaweesi murder, he pondered. "I knew Esau and he knows me very well. He seemed to think that I am among the interrogators. Immediately he entered, he excused self to call the IGP and tell him he had arrived. He asked who the suspect was and the IGP replied it was me (Galabuzi). I saw a strip of shock crossing Esau's eyes.
Esau asked the IGP what they wanted from Galabuzi and the answer was; "ask him where he was on March 17th 2017. This confirmed Galabuzi's curiosity. He was a murder suspect. "The interrogation started and I simply told them I spent the whole of March 17th at my home with my step mother. I got to know about Kaweesi murder through a call from Chairman Nasib's wife. Period.
"ASP Patrick Muramira insisted that on that day, I was using Kiwatule mast. He insisted that my cellphone-records placed me in Kulambiro. I told them it wasn't true. I demanded for the printout. On the printout, Galabuzi's number is seen in Kisaasi, a Kulambiro neighborhood. Granted… but that was in November 2016. He pointed it out to them and confusion ensued on.
They asked him how three ministers' contacts ended up in his phonebook. These included Hajji Abdul Nadduli, Gen. Jeje Odong and Gen. Henry Tumukunde. On the third day of the same jokey grilling, Esau lost it and argued them to prefer charges, if any, and drag him to court. "On this day, I told them that whoever ordered for my arrest was Kaweesi's real killer. They were spending time on a wrong target.
Enters Shs1Bn Deal
On April 14th 2017, Mike and Kitagenda went to his cell. "They informed me that Kaweesi murder investigation had been allocated Shs3Bn. They announced they had a DEAL. They said I would walk away with Shs1Bn only if I owned up the murder and say it was on Gen. Henry Tumukunde's instructions. I refused, saying I was not in touch with Tumukunde and hence could not claim such.
They proceeded that in cells was a one Abdul Noor whom Galabuzi would claim that on March 2nd 2017, Tumukunde sent (Noor) to him for the deal. "They said murder convict Kato Kajubi actually, never killed but the one who pinned him is out and free whereas the tycoon is rotting away in prisons. Galabuzi jammed. He refused, saying unlike them, he had a name to protect.
"When I was returned to the interrogation at about 2:00 am, the moods had changed. Herbert Muhangi, the flying squad commandant asked me why I had rejected the MS project (I learnt then that MS was meant for Minister of Security). He insisted he's a grown up man with a name to protect. He prophesized doom against his oppressors.
"I told Muhangi of a story in 1st Samuel Chapter 30 verse 4 where, King Saul sharpened a sword to kill his victim, only to use the same sword on himself. I told them the sword they were sharpening for Tumukunde would end up on their own heads. From here, no more deal was expected. They were bitter with him. They had failed to place him at the murder scene and he rejected the deal.
Torture Sets in
Angry and confused, they were left with no option but to force Galabuzi into submission. "From here, they dragged me to a small, unventilated room. Mike rolled a can of spray inside before locking the door. In a few minutes, I was suffocating, uncontrollably coughing, vomiting, sweating with tears, mucus and all tribes of fluids graceful rolling out of me. I loudly cursed them in vain. I cried as I slid into comma. To-date, Galabuzi lost his proper sight (can't see beyond 30 meters) and his dry throat keeps soaring with a dry cough.
The following evening when he came to, they were impatiently waiting. "They dragged me to a drum full of water and started dipping my head in. It is the most heartless torture I have ever encountered. It's at one's mercy to stay alive. The entire body goes to work for one to save life. Any slight laxity is a sure ticket to your creator's presence, Galabuzi narrates.
This became a routine until on May 2nd2017 when, Human Rights Commission visited. "I narrated our ordeal to the commission members in the presence of our tormentors. They bowed their heads in shame. Four days after, I was told to prepare to leave. I was told by my roommate Christopher Kyeswa that the pressure for my release was too much on them.
On May 7thGen. Kale Kayihura, the only man who reportedly sanctions the bond, came to the facility. "He sanctioned a release order for me to be taken to Kiira road police for a formal police bond. At Kiira road, I was instead driven to Nakawa Court where, I was charged with jumping a court bail on a different case of which I had been acquitted. I was remanded until May 16th when I was finally released.
TheInvestigatorfurther gathered that Galabuzi's wife Grace and the other suspects had charges of terrorism and murder slapped on them vide police file number CRB 222/17. They were released on police bond on April 27th2017. When and how police commenced to give bond to terrorists and murder suspects remain a story for another day.Watch this space
Author Profile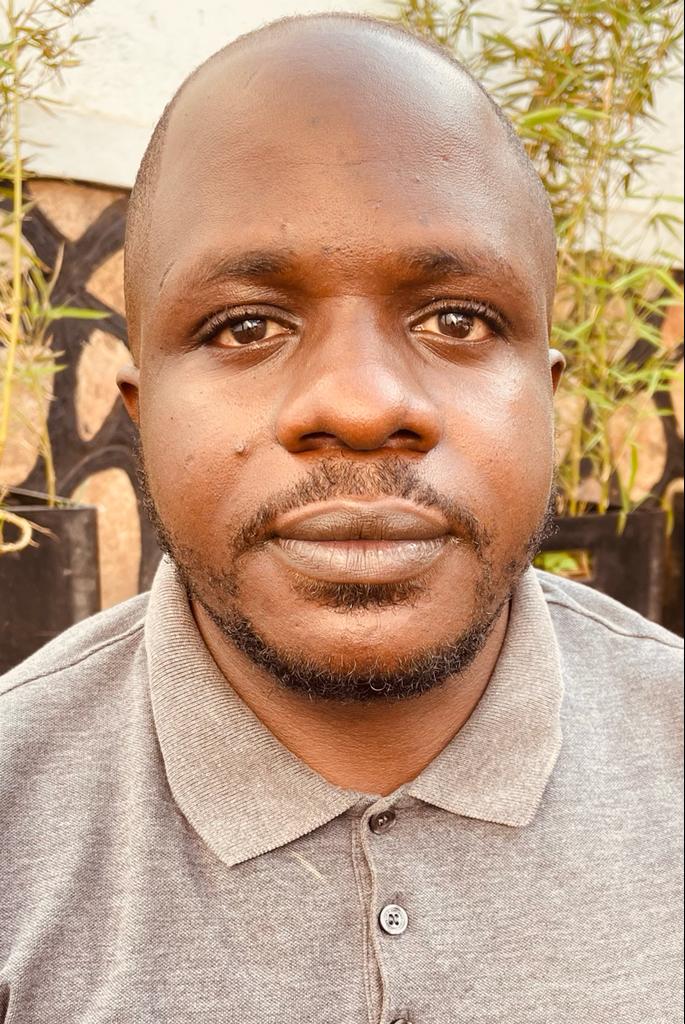 Kiyimba Pius is a senior editor at The Investigator. He joined in 2018. His journalism background includes writing for both business and human rights. Connect with him by email: [email protected]