UGANDA: Torture in Custody…"He invited me to look at the two portraits above his head and asked me whether I knew the people in them. It was President Museveni on top and Gen. Kale Kayihura below, I told him. He replied that 'I am the State and the State is me."Ronald Evans Africa Gabula, another victim of the notorious police torturers, narrates his story.
Around 2014, Uganda's Inspector General of Police (IGP), Gen. Edward Kale Kayihura went public about the Australia-based Dr. Aggrey Kiyingi's alleged terrorism propensities amounting to treason charges, if qualified. Probably in a bid for qualification of the same, he instructed his blue-eyed boy and much dreaded commandant of the Special Operations Unit (SOU) then, Nickson Agasiirwe to do the needful.
Why they zeroed in on the 44yr old Headmaster of Musanya SS in Kamuli, remains to their knowledge. But Gabula believes it's because he was Dr. Kiyingi's inmate at Luzira Prisons years ago. It's a chilling story of a man who had spent over two decades on death roll only to be found innocent and freed. He landed a juicy job which was terminated by Nickson's deeds of incarceration.Below, he tells the story…

"Before losing my job, I was the headmaster of Musanya SS Kamuli, a privately owned school. I was arrested on 26thDecember 2014 at 10:00 am at Game Supermarket where I had gone with the school Guard Francis Aaca to buy Christmas gifts for the staff. I had Shs3.5M for the purpose. Outside the Supermarket, I received a call from my Director Mr. Michael Musoga but the network was poor on his side and went off. I sent Francis to buy for me airtime so that I could call back.
As he reached about ten metres away, a group of plain clothed men jumped out of a white car, grabbed and arrested me, blindfolded and dragged me to the car boot without any explanation. From the time of my arrest up to 2:00 pm, I was being driven around and I lost touch with what was going on. Finally, I was taken to the office of Special Operations Unit at Clement Hill where I found Nickson Agasiirwe.
He (Nickson) asked me what I knew about Dr. Kiyingi of Australia and I told him I only knew him as an inmate at Luzira Prisons. He asked me whether I knew where I was and I told him I didn't know. He told me I was at a no-return safe house and could only leave the place alive if I cooperated with them. He invited me to look at the two portraits above his head and asked me whether I knew the people in them. It was President Museveni on top and Gen. Kale Kayihura below, I told him. He replied that; 'I am the State and the State is me.'
He then ordered me to declare all I know about Dr. Kiyingi and that I shouldn't waste his time but simply confess. I reiterated that I did not know Dr. Kiyingi save for what I read about him in papers. I don't know him physically. Seated on a throne-like chair in the middle of a spacious office, he ordered his men to give me some tea. Slaps and kicks started and took sometime before he stopped them and ordered them to take me nearer to him. He asked for my occupation and whether I had children. I told him I didn't have children and he asked me whether I wanted to die childless. He advised that I should confess that while in Luzira, Dr. Kiyingi convinced me to strike a deal of overthrowing the Government of Uganda.
He said since I had been in Luzira with him (Kiyingi), my confession would be believed and after which, because of my academic background, I would be helped to begin a new life as an 'officer' of SOU. I told him I was comfortable as a Head teacher and was not interested in serving in security. He shouted that his was no-return office and ordered his men to pool me near his chair, tie my hand and legs together. He raised a pair of scissors and announced that he was going to cut my mouth. He indeed did well on his vows and to this day, my mouth is disfigured. He told them to prepare me further. The beating started again. It was so painful I wailed at the top of my voice and he asked them why they allowed me to shout. They tied a cloth around my mouth and continued the beating continued with use of a belt-like whip all over my body until when I passed out. When I regained, I was in a cell with a guard at the door. He asked me whether I knew where I was and I told him I'm at Clement Hill Road. 'The suspect knows our location,' he shouted to his colleagues.
That night, I was picked from the cells and taken to Nickson. He asked me whether I had taken time to reconsider between a job and criminal treatment. I asked him if he knew I was innocent, why would he continue to torture me! He ordered the guard to leave and ordered his men to start on me. The two started as ordered. They beat me all over the body before he stopped them after about ten minutes. I was bleeding from the mouth, elbows and legs. He told them to drag me back to cells and to deny me sleep. Two men came and started asking me uncoordinated questions. I caught sleep and dozed off. They poured cold water on me and this (sleep deprivation) continued for three days.
After three days, I was taken back to Nickson who asked the guard, a one Okello whether I had been allowed to sleep to which he answered in negative. He pulled out a pistol from the drawer, shot two bullets in the corner and placed the hot nasal of the pistol into my mouth wound. I shouted in pain. For some days I could not eat anything but drinking water only. On December 30th2014, I was taken back to Nickson's office. On the table was rice with meat. He ordered me to eat the food. Immediately I tried to eat, I felt sharp pain in the whole mouth and the teeth. I was given water which tasted like alcohol. The pain regained. The water was like the food. It was contaminated with a substance I couldn't tell. He later told them to give me proper food and because I was too hungry, I ate it as I cried in pain.
On 1stJanuary 2015, I again was taken to his office where I found other people being tortured and he ordered that I be returned. I was kept outside. I overheard his asking Okello why my teeth had not fallen out and whether he had annexed the substance in food as had been ordered. Later he ordered me in. I was in a lot of pain. My teeth were so hurting I have never felt such pain. He said I should confess so that he gives me the remedy to my teeth and mouth pain. I refused. On January 5th2015, they brought me my phones. They saw I had dialed Baizi, a former Luzira inmate. Nickson said he wanted Baizi and I told him he had just called for a job opportunity at my school. I had no idea where he was.
He ordered me to call Baizi and tell him I was at Constitutional Square and when Baizi picked, I instead told him I was at Clement Hill Road before Nickson grabbed the phone from me and switched it off. He asked me how I came to know where I was. I told him the very house I was detained belonged to my friend's father about thirty years ago. I was beaten nonstop for three days. On January 21st2015, I was taken back to Nickson. He repeated that since I had refused to confess, he was sending me back to Luzira upper prisons. I reminded him that I was there for 27 years and proved my innocence. I was ready to do it again. He ordered me to dress up and I was taken to Kireka where, I met a young officer to make a statement.
The young man was kind and understanding. After narrating my ordeal to him, he said he had orders to charge me with aggravated robbery, committed around Kajjansi. Outside stood a young lady, about 25yrs who had been prepared to identify me as one of the people she saw at the robbery scene. The officer called her in and she confessed that she had been only briefed to pin me but she actually had no idea who I was. The officer told me I had no case to answer. At 4:00 pm, I was handcuffed and taken to Mbuya where, I was meant to be investigated for treason. I was placed before a two-star army officer for interrogation. The officer told me he had been told to investigate. He asked me whether I had a grudge with Nickson and a one Godfrey Kamukama! I told him I knew Godfrey Kamukama.
I told him how I knew Kamukama. He was an ISO Officer who robbed USD1.2M belonging to an NGO I headed long time ago. It was in travelers cheques of the organization. During the court proceedings, he only returned Shs100M. After the investigation, the officer told me I had no case to answer."
According Dr. Ronald Lubega of African Center for Treatment and Rehabilitation of Torture Victims, Gabula sustained several injuries of deferent sizes on the limbs, in the palms and other parts of the body. "He has a scar on the right limb lateral to the knee measuring 2cm by 3cm, almost round [which] could have been caused by a blunt or a sharp object."
He adds; "The client's explanation while during the examination was punctuated with silence and tough and facial expressions of sorrow." Vide Civil suit number 225/15 of the High Court's Civil Division, Lubega told court that Gabula may always suffer from effects of post-traumatic stress disorder which may include worthlessness, withdrawal and reduced workmanship. The case against the Attorney General, who never filed a defense is coming up for ruling late this month.
Author Profile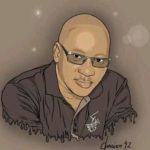 Stanley Ndawula is a two and a half decades' seasoned investigative journalist with a knack for serious crimes investigations and reporting. He's the Founding Editorial Director and CEO at The Investigator Publications (U) Limited