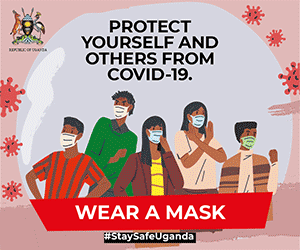 Dear Mr. President Yoweri Museveni allow me to greet you and thank you for the good work you are trying to put in to make our country a better place.
I however write with a heavy heart because of the recent developments especially regarding the taxes that have been heaped on Ugandans in the most haphazard manner.
One of the most unfortunate narratives that have been hawked around has been to suggest that Ugandans don't want to pay taxes and are therefore overzealously trying to oppose it for opposition sake.
On the contrary, Ugandans are willing to pay any taxes as long as they are imposed in good faith and at the same time have a deliverable return on investment in terms of service delivery.
After all this Mobile money, social media and rental tax will not be the first taxes that Ugandans have endured to pay.
The Historic Perspective
For instance during the colonial days the Britons imposed the hut tax, poll tax, the gun tax and the graduation tax.
But most Ugandans were majorly concerned about the graduation tax not because it was too much but because the manner of its collection was brutal and inhuman. The Britons through their agents (the muluka chiefs) used to chase the defaulting Ugandans around and tie them on ropes like slaves or thieves.
Actually one of my grandfathers used to prank the tax collectors by waiting for them to get very near him then he would takeoff at break neck speed!. After making them chase for a few kilometers he would stop and show them his graduated tax, phew!.
You see my grandfather's prank was a message that many Africans could afford the tax but there were better ways to collect it than humiliating them!
As a result of this brutality in the collection of this graduated tax, the Ugandans became bitterly opposed to the colonialists and compelled most Africans to agitate for self-rule.
The problem is that the post-colonial African governments that inherited power from the Britons also maintained the same tax to the chagrin of their citizens mostly because they were a greedy lot.
I however think that we (Ugandans) were lucky that it (graduated tax) became a political issue when one of the presidential candidates Dr Kiiza Besigye vowed to scrap it if he was elected into power in 2001.
I think I should thank you Mr. President for having been humble enough and made a decision to scrape it with immediate effect.
Ugandans however continued to endure so many other taxes without complaining. These taxes were mostly consumerist in nature i.e VAT, PAYE are all being paid by Ugandans without any complaint
Although there was some small resistance about VAT upon its introduction, it easily evaporated on account of the fact that its opponents were motivated by ignorance rather than genuine reasons.
Ugandans have since been paying all the other taxes which have been imposed on them.
WHAT DOES THIS MEAN?
It simply means that Ugandans are willing to pay taxes, but they are put off by three factors;
1; the brutality of the tax collection, like we saw with the graduated tax
2; the malicious intention of the govt in imposing the tax i.e you justified the imposition of social media tax to stop rumor mongering!
This made it appear as if it was imposed out of malicious intentions but NOT out of the patriotic desire to collect revenue for developing the country.
3; Ugandans also resist taxation because they don't normally get value for money out of it.
 Instead they see it being swindled by government officials and wasteful govt polices like the recent directive you gave to the finance minister authorizing him to disburse on trillion shillings on armored cars for the MPs!. Many concerned Ugandans are praying hopefully that you reverse it to save them such a burden.
 And this brings the issue of the high cost of public administration which could and can be easily avoided if you decided, to the fore as an important instrument of disciplined resource allocation.
This high cost of public expenditure obviously makes any new tax appear like another burden to Ugandans.
Nevertheless, if your government had demonstrated frugality and spent the resources wisely, Ugandans would never think of resisting any tax imposed on them. But since they don't get value for money, they are in defiant moods.
The Narrow Tax Base
However we must admit that much as we as Ugandans complain about taxes, the tax regime in most of the western countries is tighter and more unforgiving than ours here.
Am not going to quote figures (they are normally used for propaganda) but I can give examples which attest to the fact that in Africa our tax per GDP is much lower than any other part of the world.
In the western world tax evasion is a very big crime.
We saw Lionel Messi taken to court for tax evasion.
Actually, one of the reasons why Christiano Ronaldo opted to go to Italy was because of the unforgiving tax regime in Spain.
But the citizens of those countries don't resist taxes because their govt put them to good use.
Broadening The Tax Base
I actually agree with you Mr. president that in Uganda we have a narrow tax base and allow tax collection per GDP (which you put at 14%)
But this is mostly because of the laxity of govt and its failure to accurately read the trends of the economy leaving so many taxable initiatives untapped.
As a result of this, your people end up haphazardly imposing taxes on the wrong sectors attracting the wrath of the citizens.
It's safe to suggest that your NRM govt doesn't seem to know what should be taxed and what should not be taxed. That's why your NRM govt has managed to unashamedly come up with the tree different taxes in three months (rentals tax, social media tax and mobile money tax in just three months!)
Mr. President you know very well that a good tax must be imposed gradually (at least one every financial year).
For instance the mobile money tax works against your aspiration for middle income status for Ugandans because it impedes progress and profit accumulation.
It appears like an attempt to impede progress than aid it.
But most importantly the easiest way govt can broaden its tax base can easily be achieved if it first introduces tax holidays as a precondition for every new business startup.
How will it work?
Once you promise Ugandans that they are entitled to a tax holiday for two years (the time frame can be adjusted accordingly) as long as they register their businesses they will not evade taxes.
They will initially be compelled to register their business without fear so as to enjoy the benefit of not paying immediately after starting a business.
After the end or expiry of the tax holiday , govt will not struggle to search or look for them because they will either be in position to pay or close since they are already on the radar of the Uganda revenue authority.
Mr. President its important to note that the policy of compelling Ugandans to pay taxes immediately after starting their small business has made it inevitable for them to evade the said taxes.
You find a poor woman tasked to pay immediate license fees for a small saloon even when the business has not taken off!  So she would rather bribe the collector rather than pay to the national coffers!
This has led to collusion between the business owners and the tax collectors in evading taxes hence loss of revenue to govt.
Therefore tax holidays will introduce so many Ugandans to the tax paying club as long as you prioritize all the registration of all taxable initiatives in the country. The tax holidays will work as a bait or decoy.
Simply encourage Ugandans to register their businesses in return for a tax holiday; you will see the rate at which people will log into the tax cue.
By the way, Mr. President why give tax holidays (of five to ten years) to foreigners but deny the same to Ugandans? Why really?
Your counterpart president of Liberia, President George Weah recently waived taxes from 80% to 40% of all imports to save his poor citizens from the biting cost of living and inflation.
Mr. President you boast of having increased power generation by a huge margin but the power tariffs are the highest in the country!
This has made the cost of doing business in Uganda to be one of the highest in the world.
I therefore request that you consider looking at the issue of tax holiday for Ugandans, the reviewing of the current taxes especially the power tariffs and scale down taxes on fuel to create a business friendly atmosphere in the country.
The author, Fred Daka Kamwada is journalist and a blogger, catch him on [email protected]
Author Profile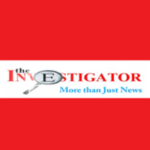 Uganda's First online News Paper. "More than Just News" Investigative, Informative, without Fear or Favor