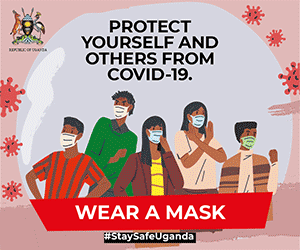 Following a period of aggressive expansion, National Water and Sewerage Corporation working with Government of Uganda and Ministry of Water and Environment has expanded its geographical coverage from 26 to 253 towns and urban growth centers in the last 5 years.
NWSC is a public water utility wholly owned by the Government of Uganda. The Corporation is the largest urban water utility in Uganda, providing water and sewerage services in 253 towns and urban growth centers, serving over 10 million people.
NWSC has been named among the best performing government enterprises for the year 2017/2018.According to the Auditor General in the Financial Year 2017/2019, NWSC was the third best performing state Corporation coming after Bank of Uganda and National Social Security Fund which came first and second respectively.
For the period 2017/18 NWSC made a profit of Shs51.2b after taxes compared to Shs26.7b in the financial year 2016/2017.
According to the Managing Director NWSC Dr. Eng Silver Mugisha, the real story is in the additional number of Ugandans who now have access to safe clean drinking water. Geographical coverage has expanded from 26 towns in 2014 to 253 towns and rural growth centers in May 2019.
"At NWSC we don't think in terms of profit. We think in terms of surpluses available to us to extend services to unserved Ugandans. The surpluses that we make from operational efficiency and innovative management practices are ploughed back into network expansion to serve more Ugandans. So for us the surplus means we have increased our capacity to serve more Ugandans. We measure ourselves by how many more people we serve."
The Corporation's strategic focus is to ensure water for all, while promoting innovations that will contribute to the socio–economic growth and transformation of Uganda while conserving the environment. This is in line with the overarching Government Policy of universal coverage as enshrined in the Vision 2040, National Development Plan (NDP II), Government (NRM) Manifesto, and the Sustainable Development Goals (SDG 6).
In line with the Government strategic aspiration of achieving universal access to water supply, the NWSC is implementing a three year project code named, "100% Service Coverage Acceleration Project (SCAP100)". The project focuses on ensuring universal and equitable access to safe water supply in all villages under NWSC jurisdiction, through the expansion of the water pipe network (8,000Km) and installation of new connections (140,000) among which include 20,000 Public Stand Pipes by 2020.
Furthermore, the Corporation is implementing varied downstream and upstream quick win investments in water production infrastructure under the Water Supply Stabilization Plans (WSSPs). This is another component of the SCAP 100 aimed at improving water supply reliability through;
Construction of water reservoirs, booster stations and other mini projects to augment water production and supply
Rehabilitation and construction of distribution and transmission mains.
Development of alternative water sources especially production wells.
Intensification of the existing secondary and tertiary water networks.
The total financing requirement for SCAP100 over the three-year period is Ushs.213 billion which translates into an annual financing budget of Ushs.71 billion per annum. The Corporation has committed to finance 58% of the budget and GoU 42%.
This project focusses on villages with a sufficient network but limited public water points. It also serves villages close to the network and villages that are far off, but could be served from the existing network.
From the project commencement in July 2017 to March 2019, NWSC has achieved the following milestones:
Water Mains Extensions (Km): The Corporation has installed 3,566 Km of new water mains from July 2017 to March 2019. The length of new water mains installed per annum has grown from 1000 Km to over 2000 Km. The total water pipe network now stands at 16,440 Km.
New Water Connections (No.): From July 2017 – March 2019, the Corporation has installed 97,880. The number of new water connections installed per annum has grown from an average of 38,000 connections to over 50,000. The Corporation hopes to install over 60,000 new connections by the end of this Financial Year (2018/19). The total number of water connections as at 31st March 2019 stood at 637,350.          624,396
New Pro-poor Connections (No.): Premised on the equity principle; NWSC provides water to the poor living in urban settlements through the installation of Public Stand Pipes (PSPs) / Kiosks at a subsidized rate. As at 31st March 2019, the Corporation had installed 5,883 new PSPs under the SCAP 100 project in over 3,000 villages. The Corporation hopes to install over 3,000 PSPs by the end of 2018/19. The total number of pro-poor connections as at 31st March 2019 stood at 15,662.
The corporation has expanded its service footprint from 26 towns to 253 in the last six years. However, there are still great disparities in the national service coverage across and within regions and districts, affecting some of the most marginalized sections in the country. To be able to serve these areas, the Corporation needs to implement a cocktail of service delivery options, these include other than the above project; the implementation of Capital Development Projects in various Areas, Water Loss Prevention Programmes (WALOP), Staff Capacity Development undertakings, Stakeholder Engagement Programmes and Environmental Protection Programmes.
Implementation of Capital Development Projects: These projects are aimed at expanding the capacities of our production units to meet the need of Ugandans in various Areas and improving sanitation for livelihood of the various communities.
Completed Projects: Over the past three years the following projects were completed:
Rehabilitation of Gaba I & II Treatment Plants and New Gaba-Namasuba Transmission (Increased production capacity of Kampala Water – from 210,000,000ltrs/day to 240,000,000ltrs/day).
Water Management and Development Project (WMDP)
Arua Water and Sanitation Project – (Increased the storage capacity for treatment water from 1,400,000 litres to 5,000,000 litres).
Bushenyi Water Supply Project – (3,150,000-litre water treatment plant in Kitagata and 1,600,000-litre capacity reservoir at Kikuba hill-abaishenyi).
Masindi Water Production Improvement Project – (increased capacity from 1,700,000 ltrs/day to 3,700,000 ltrs/day)
Kapeeka Water Supply Project – (4,000m3/day water intake plant, 600m3 reservoir, 15 km water network transmission, distribution, and 4No.staff houses).
Sewage Treatment Plants for Kisoro – (Compact sewerage treatment packages for Kisoro Town).
On-going Projects:
Kampala Sanitation project: The project is aimed at improving the sewerage and sanitation situation in Kampala and the surrounding Areas. It will involve construction of Bugolobi Waste Water Treatment Plant, Kinawataka Pre-treatment and Pumping Station, and construction of Nakivubo and Kinawataka sewers lines.
Kampala Water- Lake Victoria Water and Sanitation project: The project aims at improving water supply reliability through the upgrading & rehabilitation of water supply systems. On-going phase involves construction of a new Water Treatment Plant East of Kampala (Katosi)(160,000,000 ltrs/day), construction of the Katosi – Kampala Drinking Water Transmission Main and extension of Water Supply in Informal Settlement including network remodeling and rehabilitation in Kampala.
Water Management and Development Project: The project aimed at improving water supply and sewerage services in selected NWSC Areas in collaboration with the MWE and World Bank. The project Areas include; Arua, Gulu and Bushenyi. The Gulu component is still on going.
Sewage Treatment Plants for Fort portal: The project aims at addressing wastewater disposal challenges in Fort Portal town. It involves the construction of package sewage treatment plants in in the Area.
Water Loss Prevention Programmes (WALOP): The overall objective is curbing water losses through enhanced monitoring and partnerships. It is envisaged that the reduction in water losses will consequently increase the amount of water available for supply to cater for the rising demand needs of our customers and potential customers.
Staff Capacity Development: Capacity building is crucial to institutional development and NWSC takes it seriously. NWSC has focused on ensuring continuous knowledge management, learning and adoption of various change management techniques that have generated a wealth of knowledge and experience within the organization.
Stakeholder Engagement: Cognizant of the need to manage stakeholder expectations for effective service delivery, NWSC undertakes various stakeholder engagement programmes through a cocktail of channels. This has built the trust and support of the different stakeholders ranging from government officials and customers.
Environmental Protection Programmes: Environmental protection is crucial to the sustainability of the Corporation's business given the impact it poses on water sources and the ability of the Corporation to meet the growing demand. The Corporation has undertaken a number of initiatives to safeguard the environment among which include:
Community sensitization campaigns especially among the youth through the School Water and Sanitation (SWAS) Clubs, Water Community Communication Clubs, and Young Water Professionals (YWPs).
One Million Tree Campaign: The campaign's objective is to plant one million trees in all NWSC Areas of operation for source protection and environmental conservation. Over 900,000 trees have been planted.
Other catchment protection undertakings include; rehabilitation of water sources, demarcation of land & ownership, protecting embranchment of water sources, and adherence to environmental and social safeguards in implementation of major capital projects and other operational activities.
The results yielded from the above efforts are manifested in the improvement in the Corporation's performance annually as highlighted in the Table below.
Summary of NWSC Performance 2013 – 2019
Key Performance Indicator
2013/

2014

2014/

2015

2015/

2016

2016/

2017

2017/

2018

2018/

2019

Water Services
Number of Towns (Nos.)
66
110
170
218
236
253
Water Service Coverage (%)
77
76
78
78
84
84%
Water Production (million m3)
94
100
106
121
126
134
Water supply (Million m3)
93
96
103
116
120
127
Water Sales (Million m3)
61
66
74
80
83
89
Non-Revenue Water (%)
34
31
28
31
31
30
New Water Connections (Nos.)
28,068
33,982
38,836
40,712
50,341
63,385
Total Water Connections (Nos.)
366,330
418,031
472,193
524,657
587,863
653,196
New Public Stand posts (Nos.)
921
924
1,129
1,164
3,342
3,388
Total Public Stand posts (Nos.)
9,638
10,562
10,841
10,424
12,305
16,509
New water mains extensions (Km)
470
1,341
888
911
2,021
2,060
Total water pipe network (Km)
6,994
8,525
9,960
12,113
14,466
15,997
Sewerage Services
Sewerage Service coverage (%)
6
6
6
6
21
21
New Sewer Connection (Nos.)
360
235
388
316
272
407
Total Sewer Connections (Nos.)
18,810
19,045
20,355
21,072
21,616
22,360
New Sewer extensions (Km)
17
38
19
22
24
32
Financial Performance
Billing (Billion) – (Ushs.) -VAT Inc.
196
225
292
347
390
433
Collections (Billion) – (Ushs.) – VAT Inc.
154
199
284
323
385
442
Collection Efficiency (%)
96
105
97
93
99
102%
Debt Age in months
4
3
3
3
3
2
Staff Number (Nos.)
2,263
2,752
2,860
3,131
3443
3,674
Staff Productivity (Nos.)
6
6
6
6
6
6
The Corporation commits to the implementation of the programmes enshrined in the various overarching strategic plans in a bid to ensure 100% water service coverage.
Author Profile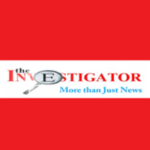 Uganda's First online News Paper. "More than Just News" Investigative, Informative, without Fear or Favor