The Preamble: Sometime in March 2001, I was given a lift to Luweero, by then MP elect for Kooki, Capt. David Matovu. We were headed for President elect Yoweri Kaguta Museveni's victory thanksgiving service organized by the First Lady, Janet Kataha Museveni. At Lukaya, Matovu bought the dailies.
He was in the co-driver's seat whereas I and other three people were in the back seat of the Double Cabin pick-up. In the middle of Lweera, he shouted… "But you people… Aah…"as he threw the day's Bukedde newspaper behind. "Ekkanisa ya Uganda enoonyereza ku Mulabirizi eyawummula: ALYA EBISIYAGA," (I won't interpret this)… was the headline with my Byline among the three on top.
"Bishop Ssenyonjo is your family friend. How dare you, the son of a Reverend write such about the Bishop," the Anglican, Captain David bitterly complained. It was a time when Bishop Ssenyonjo's preferred candidate for his replacement had lost to Bishop elect Rt. Rev. Keefa Kamya and there were serious divisions amongst the clergy. Many thought my father had been against the outgoing Bishop's choice and hence, I was hitting back on his behalf, and that was the story in the car for the rest of our journey.

Away from his official relationship with my father, I personally used to run the Bishop's private business errands and so, we knew each other well. I was defenseless amidst the four co-passengers and I elected to keep silent lest I'm thrown out of the ride. After a few days, another Christian friend asked me the same question as the Captain David's. "Can you fall out with someone you hardly knew personally?" I asked him and he just looked on. That closed the chapter.
Dear Gen. Kayihura: When I started unveiling the rot in Uganda Police Force under your stewardship in 2014, many people thought I was paid by your 'haters' to turn against you. Others wickedly alleged there was a woman between us. The case at the prime was that of the callous murder of Wilberforce Ssendeeba Wamala along with his shamba boy Shadique Mugerwa on 12th February 2012 at his home of Mutungo.
Our two-year long investigations had zeroed on your then blue-eyed boy in AIGP Andrew Felix Kaweesi as the one, frustrating every single effort leading to close reach of the prime suspects. I twice called you over the matter and the moment I talked about our new revelations, you totally blocked me.
"Gen. You have ignored my advice about the Wamala murder. I strongly believe that Mr. Kaweesi is digging a deep grave… if you can't help him, you might go down the same with him," was the last message I sent you. Little I knew Kaweesi could have been acting on 'orders from above' him! Why, when and how he fell out of your favors, I don't know but what I know for sure, you were no longer tight buddies when his creator beckoned him to HIS presence!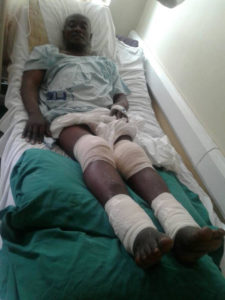 The CIP Records: Upon Kaweesi's murder on 17th March 2017, President Museveni two days later confirmed what we had been reporting about. "The police is infiltrated with crime," he declared before labelling the vices as Kawukuumi. The President's concerns gave birth to the famous 'Crime Infiltrated Police (CIP) Records' in these pages where, almost all crimes under the IGP's nose were filed and reproduced by other medium before your Mafioso goons struck our site.
"Stanley, Gen. Kayihura was your good friend. What happened?" This was a popular question from quite a number of people. I would cut in with the same answer to the Bishop story conundrum. "Can one fall out with someone they hardly know?" The answer is No. Gen. Kayihura, I know your person very well. True you're "an upright citizen of Uganda." But when I saw you dying to defend the IGP of your time, I felt you seriously need help. I am here to offer the same.
In your 1724-word dossier authored on 14th in response to US government sanctions against your person and with your innocent close family members, you struggle to convince yourself (no one else of course), of your upright Ugandan status, blindly stating that whoever challenges you, so does to the State you worked for. My foot! In this equally lengthy dossier, I will go straight to yours, responding to the obviously diversionary statements meant to sway any ready to be fooled Ugandan.
"I have been informed about the statement of the United States Department of the Treasury issued on the 13th of September 2019. In the baseless, unverified and outrageous statement, I am accused that while I was working as Inspector General of Police (IGP) in Uganda, I engaged in Human Rights violations, corruption, and smuggling drugs, gold and wildlife." Had you read it than being informed, (as if you are still incarcerated and can't access current affairs), it would have sank into your brains properly. But now that you didn't and just responded (just like the IGP of your time used to react seriously to rumors), I will starts from where you were misinformed.
Good General, much as you find the America's development against you as not only 'absolutely false but outrageous and infuriating,' especially that their accusations and decisions were made without according you the opportunity to respond to them in a bid to give evidence to the contrary, the same treatment was accorded to several Ugandans by the IGP of your time.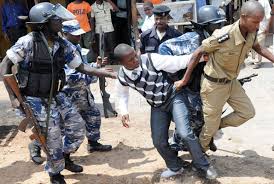 While your person was away in his own world, The First Citizen of the Land baptized that notorious IGP of your time, 'Kawukuumi,' perhaps in his assumption that the force was full of bean weevils that needed to drive out of the civil force ASAP. Kawukuumi nearly made Islam a near curse for even the great Sheiks, save for Nooh Muzaata who rightly predicted the current predicaments roving over you. Even some non-Muslims chose to let go of their goatees lest they are labeled rebels or murders!
Indeed, those Americans were known to believe in due process, rule of law and democracy, yet there was 'absolutely no due process' accorded to you before they levelled those 'false wild and defamatory' statements about your person before issuing the sanctions from Washington! Can you imagine they did it without any bother to verify them! Those dreamers are the greatest Kawukuumi students of our time!
Many of their (Americans) mentor, Kawukuumi's victims are still in Luzira prisons over forced confessions to murders whose victims were never known to them by face or name. Others are out but were condemned to importance due to torture and Oh yes, many Ugandans hate their country due to what happened to their loved ones under the Kawukuumi reign.
Kale ate oba I concur with you when you 'reject completely' the characterization of the Uganda Police Force as some criminal outfit that you led. Under your tenure, you grew the force to almost 40,000 people and introduced a number of departments to serve the public 'better'! See? The force your person thrived to grow was messed up by that Kawukuumi fellow.
The lad got out all those good men in uniform whose numbers you struggled to grow, and replaced them with rogues. Kawukuumi sandwiched himself with untrained policemen like Nixon Agasiirwe who was the 'State and the State was Him!" He would shoot his gun in the ground until it was super-hot, then placed it in the mouths of his torture victims somewhere in Kololo. Can you imagine some of Nixon's survivors are readily available for testimonies! Then there was this other force called crime Presenters whose members were untouchable, even by AIGPs!
Then there was a group of Boda-Boda-Kawukuumi activists led by a one Abdul Kitatta! Ha… those were almost above the world laws. They once raided Makindye Court in protest to her decision to summon their master over Human Rights abuse related cases and, successfully aborted the law!
Bambi the magistrate who 'committed' summons 'offense' didn't live to see today. He died mysteriously after a short while. Kitatta was so powerful that his goons once waylaid pupils… Yes, you got it right. Primary school 'students' around Nateete and beat them up along with the teachers. The crime? Their school uniform was red. Out of sympathy, the red color was chosen by political activists and it's now the official tint of the powerful People Power Movement.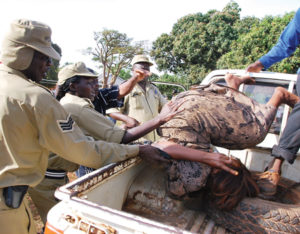 Kawukuumi also got rid of some well experienced members of the close to 40,000 officers' lot and deployed them in positions fit for juniors and vice versa. For over six years now, not a single murder conviction has been filed to records, yet before Kawukuumi took from you, we realized several convictions, many of them made headlines for months. The numbers in uniform hadn't risen. Whatever interest Kawukuumi had in Wamala murder blinded and compromised him into even other serious cases where his agents had interest with or without his consent.
When you talk of creating departments, then it becomes tricky. You could have done it in good spirit but as you were away, Kawukuumi instead used it to tear up the entire Crime Investigations Directorate. You would find Kitatta, Nixon, Col. Ndahura, Flying squad members, Minaana, any Crime Presenter and or a junior Kawukuumi blue eyed, conducting a pure crime case, even effecting arrests without the knowledge of the CID Director or any of her Deputies and Assistants!
Actually as I started on this letter, I was watching a Bukedde TV program called 'File ku Meeza.' How I wish you google if you missed it! You will watch the confessions by notably Suleiman Ssenfuka and Lutaaya Muhammad who were arrested, tortured and condemned to impotence and useless human structures, from their well-set families, to their fathers' roofs! Lest I forget. These Kawukuumi rogues also tortured the Kamwenge Mayor Geoffrey Byamukama over the same accusations like Ssenfuka and Lutaaya's. Mbu Kaweesi murder… can you imagine!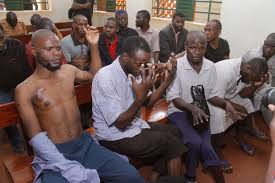 Gen. Kayihura, its good you remember the fact that these guys, yeah, the FBI worked closely with you and with units of police that were involved in fighting crime, including the Flying Squad. They were not scandalized by your leadership but actually gave you an award for 'your contribution' in the fight against terror and, there is no high profile case in which your units did not liaise with the FBI. And now they turn against you? Well, forgive your short memory. Remember, you can't fall out with someone you hardly knew. Those lads are smart at that, when you ever get to Hell, ask Osama Bin Laden.
Dear, the great John Kale's son, I have labored to help you understand where things go wrong. Most lamentations I won't dwell into but this last one: The Treasury Secretary would be well advised to conduct some research before speaking out against individual persons, so you say. For the record, investigations into the murders of the late Joan Kagezi and Andrew Felix Kaweesi were also conducted with help from the FBI. In the case of the latter, the FBI were at the scene of the crime to help us reconstruct it." Permited…
But for starters, any murder investigation is directed by the Scene of Crime Officer (SOCO). His title is final… SCENE OF CRIME OFFICER, not investigating Officer, IGP or any sort. Not even FBI can perfectly reconstruct a tempered-with scene of crime. For your information Gen. Kayihura, The IGP of your time, Kawukuumi for that matter, killed all the major investigations as his boots were always the first to step on the Scene of Crime. In case of Canine use, where would dogs lead the investigators! See? To Kawukuumi…
Since my youth days, I learnt to say a Luganda prayer thus; "Ayi Mukama, nyamba ompe ekisa okuyisa obulungi abantu abalala, era bwentyo bwolabanga nnyonooneka, onzijulule mu bulamu bwénsi eno…"Loosely meaning; "Oh God, help me with the grace of treating well other people. And when you see me going to waste, please take me." General Kayihura, I suggest you adopt the same prayer. It could actually heal thousands of bruising hearts. That of yours truly inclusive… To be continued as CIP Records Aftermath series…
Author Profile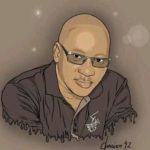 Stanley Ndawula is a two and a half decades' seasoned investigative journalist with a knack for serious crimes investigations and reporting. He's the Founding Editorial Director and CEO at The Investigator Publications (U) Limited