JUBA, South Sudan: Disturbing news coming in from South Sudan indicate that Ugandan businessman and events promoter Balaam Barugahara Ateenyi is set to lose his multi-billion businesses in Juba, thanks to the arguably insatiable greed developed by his Land Lady.
This upsetting development sets in after the Land Lord, Fatmah Ramathan Kiir abruptly turned around with inevitable conditions contrary to their initial agreement. The Land Lady now wants to terminate his 25 year lease unless the infatigueable businessman kowtows to share part of the investment he put on the prime land.
The Properties worth over USD5M are comprised of buildings under his Company, RedBal Investments located in Konyokonyo town of the Capital City Juba. They were constructed on the land he leased from Ramathan with a 25yr lifetime. But to his utter shock, the land lord shamelessly approached him recently and demanded that he part with part of the property or he terminates the contract.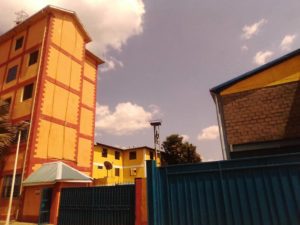 According to the letter seen by this website and authored on September 3rd 2019 by the Uganda Embassy to South Sudan's Ministry of Foreign Affairs, RedBal Investments Co. Ltd leased the land currently occupying investments worth USD4450, 000 from Fatmah Ramathan Kiir Alla, a South Sudanese for a period of 25 years effective 1st January 2013 to 30th January 2036. But the company's operations have lately been faced with interferences from the Land Lady even with court pronouncements to the contrary.
"The Company was notified of cancellation of lease and all investments to be compensated. While the company was in the process of computing its investments worth, another legal notification was served by Advocate Arik Ring Arik on behalf of Gregory Vasilis Dimitri and Commissioner of Oaths (Second buyer) ordering RedBal Investments to vacate Plot 22B with continuous threats and harassment," the letter reads in part. The Ugandan Embassy further requests the esteemed Ministry to coordinate with relevant South Sudan authorities to, ascertain and evaluate the complaint with fairness.
According to the complaint by RedBal to the Embassy of Uganda, the prime land on River side Konyokonyo comprises of many investments including Radio One building and equipment valued at USD700, 000, a ware House worth USD800, 000, Multistory G+2 building worth USD1450, 000 and a Water bottling Plant valued at USD1500, 000, all making an investment total of USD4, 450,000.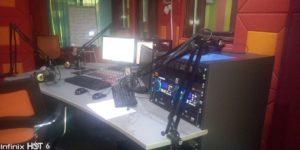 RedBal Investments further states that they are going under a lot of interferences from the land Lady and her representatives even after she has gone to court and there's an ongoing case yet to be concluded. "A couple of times we have asked to settle the issue out of court and made fresh offers to her but it seems her interest is to take the property before the lease ends."
They add that on the July 16th 2019, through her representative, a one Mr. Richard KSHIF APOLLO and her advocate James Paulino Lano, Ramathan notified the Company of their intention to sell off her property and that they should compute all their estimated income and damages to the end of the lease for them to be compensated.
But they were shocked to receive another legal notification on the August 16th 2019 from Gregory Vasilis Dimitry through Arik Ring Arik advocates and Commissioners of Oath, stating that their client had bought the land from FATMAH RAMATHAN KHARALLA and hence asking them to vacate in 7 days!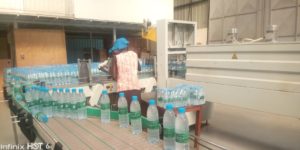 "On the 24th 2019, Advocate Arik Aring Arik and Representatives of Mr. Gregory came with armed men telling us to vacate the plot that they had come to take it over. Through our advocate of SOGORA, we managed to get Col. Lino Yay who intervened and convinced them off, pending further engagements with the Land Lady", Balaam cries out in his letter.
The heavily traumatized Balaam now turns to the Embassy for their intervention as his mushrooming multibillion investment is under great threat and continuous harassment yet his tenants who include MTN South Sudan, Andy Audio Equipment and Best Water Factory among others, are also on his neck since their tenancy is still running for years. Watch this space…
Author Profile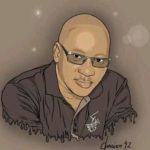 Stanley Ndawula is a two and a half decades' seasoned investigative journalist with a knack for serious crimes investigations and reporting. He's the Founding Editorial Director and CEO at The Investigator Publications (U) Limited