KAMPALA, Uganda: It started as a smooth road to success, for the energetic, pragmatic and promising young man who, after University studies joined the Uganda Police Force training college – Kabalye, to pursue the dream of serving his country and protecting fellow citizens.
Known to be the smartest Traffic Police field officer of his time, then ASP Norman Musinga would in place of controlling the infamous jam on Kampala streets, instead create the same as women drivers mostly, would occasionally slow down, just to steal a second glance at a perfect structure of the fine-dressed and well-combated young cop.
Well-schooled, full of life, gainly employed and a free bird trotting around town, what Musinga only owed his staunch Christian parents was an upright matrimonial status. Before long, he landed on a facial and bodily endowed Nyaru babe, Esther Kyinkuhaire whose soul, he believed at the time, would be perfect mates with his.

Commanding a strong fun base with fresh and young corporate class friends around Kampala, coupled with his well-known parents back home, a flashy wedding was a walk over for Musinga. And on July 17th 2010, he and Kyinkuhaire walked down the aisle at Namirembe Cathedral, commencing a relationship which flourished with three issues (names withheld) in just five years.
Things fall apart
According to now public documents on Court record, Musinga and Kyinkuhaire's relationship started experiencing cracks when the latter started unveiling her true character, slowly but surely scooping out one trait after another. And it didn't take him long to notice that he had actually, not only got married to an ill-grown persona but a strong believer in witchcraft as well.
Poor Musinga's happiness turned bizarre on confirming that his hitherto lovely wife was heavily engaged in ritual and spiritual activities associated with the Bachwezi origins. She was involved in ritual praying at a church known as 'Divine Power Temple'.
On many occasions, Musinga would find strange 'things' and herbs wrapped in backcloths and other materials under their matrimonial bed. This was a heavy grief for him to carry given his Christian faith and values designed within his person since childhood. He cried, cursed, grumbled and jeered himself silly but this was the reality.
He gathered strength and shared with his relatives but with little or no concrete resolution to the problem. One day, on 24th September 2016, he ordered his wife into the car and drove straight to her parents' home in Sembabule where, he presented his case. But like he found out later, this was a total wastage of time. Like daughter, like parents, was the case. He elected to solve the matter himself.
If he was to retain his sanity, the marriage dissolution was inevitable. Musinga narrates that he started by restraining self from conjugal exercise with his wife. "Because the respondent (wife) was engaged in witchcraft, the petitioner (Musinga) got great fear and even feared to engage in any sexual act with her since September 2016 to date and avers that his marriage with his wife is irreconcilable in beliefs," reads part Makindye G1 Magistrate Gakyaro Mpirwe Allan's judgment.
In a divorce cause filed on September 23rd 2016, SSP Musing also told Court that the couple had hitherto slept in different bedrooms for two years due to irreconcilable differences. Whereas Esther filed a response to Musinga's divorce Petition, she, on four occasions refused to turn up at Court and defend the same. But nowhere in her filed response did she deny Musinga's allegations against her.
Her only prayer was that court grant them a temporary separation since she believed they could still work on the reconciliation. "She also avers that the differences the parties to this case are experiencing in their marriage is normal and does not call for a divorce but for a judicial separation for some specified period," reads the judgment.
However, His Worship Gakyaro, in his decision, held that since SSP Musinga's wife failed to appear in court to defend herself against the law suit, court had no option but to expunge her witness statement. This meant that whatever was alleged against her, stood unchallenged. "The court having found out that the evidence of PW1 (Musinga) was not challenged and was obtained through vehement cross examination by the respondent's counsel, I will find it credible in proof of this case."
In his final orders signed off on 21st Jan. 2019 H.W Gakyaro allowed the Kampala Metropolitan Traffic Commander, Norman Musinga to divorce his estranged wife, Esther Kyinkuhaire citing witchcraft as the core reason for the dissolution. Court also allowed Musinga custody of the three children who are between two and six years.
The magistrate said he had granted SSP Musinga custody of their three minors and not his estranged wife, because he was in gainful employment while she had no known source of income to comfortably look after the children. "Court evaluated and found out that PW1 (Musinga) was gainfully employed by the Police and at a senior rank in the Force." He however granted the mother permission to visit them during holidays but only after a notification of at least one day prior to the desired visit.
Here at the Investigator, it remains our prayer that even with the divorce granted and running, the adult duo try to devise means of bringing up the children without deeply dragging them into their personal misunderstandings. Indeed, things fall apart…
Author Profile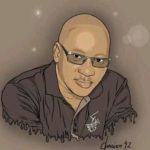 Stanley Ndawula is a two and a half decades' seasoned investigative journalist with a knack for serious crimes investigations and reporting. He's the Founding Editorial Director and CEO at The Investigator Publications (U) Limited