The first ever social media festival is scheduled to take place this Saturday 25th January 2020 at Silver Springs Hotel Gardens in Bugolobi. In this interview, Amon Baita, the Marketing Head, Social Media FestUg shares more about the event and why you must find time to be part of it.
Qn: Briefly tell us about Social Media FestUg?
A: The Social Media FestUg is an annual event organized by Spotlight Publications Ltd, the publishers of Business Focus (www.businessfocus.co.ug), interalia Independent Journalists Association-Ug (INDOJA-U) and Online Media Publishers Association (OMPA) in partnership with Uganda Communications Commission (UCC).

The maiden Social Media FestUg is a one-day event that will take place on 25th January 2020 at Silver Springs Hotel Gardens in Bugolobi starting at 9am until late night. It will be full of fun, learning and networking.
The event will run under the theme "Redirecting Social Media to Impactful communication and Social Networking Engagements". The Guest of Honour is Hon. Judith Nabakooba, the new Minister for ICT & National Guidance.
Qn: Who's invited to this exciting event?
A: The event will bring together government agencies, individuals, social media groups, influencers, online platforms and bloggers, digital marketing agencies, various brands, organizations and social media end users under one roof to have fun, learn and network.
There will be free WiFi and everyone especially those on Social media platforms such as Facebook, WhatsApp, and Twitter among others is invited but they must register in advance via this link; https://bit.ly/2ucCBUM for better organization. It is an opportunity for social media users who communicate and know each other via virtual communication to have a one on one experience/interaction but also another opportunity for organizations and individuals to show case their digital innovations and physically engage with social media end users.
Qn: What key activities should one expect at the event?
A: A lot of activities are planned to take place including but not limited to interactive sessions (E-conference), exhibitions, stage entertainment, Treasure hunt, Online Quiz, Virtual games, snap chatting, #tagging and Selfie challenges. Needless to say, there will be lots of drinks both hard and soft drinks at affordable prices. For instance, beers will go for 5k but Tusker Lite will be at a bucket basis of five bottles at 15k. There will also be a networking cocktail for stakeholders, exhibitors, sponsors and organizers.
Qn: Can you explain more about interactive sessions/e-conference? What should one expect about this particular segment?
A: We shall have experts discussing various topics relating to ICT and internet, PR Management, marketing and branding on social media platforms among others. Companies and Ugandans will learn more about the opportunities social media presents and how they can use the internet and social media platforms to make extra money. One just needs to come early in the morning because we shall start with these sessions.
Among the topics to be discussed include a panel discussion about Online media regulation in relation to freedom of speech and expression by UCC, INDOJA -U and OMPA. There will also be a presentation on how digital media has impacted on main stream advertising by Daron -NextCom and brand positioning on social media by Aaron Musoke – Premier Advertising Agency will also be discussed.
Mr. Arinaitwe Rugyendo (CMO-Redpepper and Media Consultant) will be making a case of 'Enhancing Private/Public Sector performance through social media marketing. Data Protection will be discussed by NITA-U, Copyright of digital innovations is by URSB but we also expect Public Relations Association of Uganda and Mr. Muhereza Kyamutetera, a city PR guru to make a case on PR and Crisis management on Social media among other topics from relevant facilitators.
Qn: At the end of the day, what do you expect one to get from the event?
A: The Social Media FestUg aims to streamline the social media industry towards effective and professional communication amongst users. It will also go a long way in boosting awareness and promotion of digital marketing and e-commerce amongst Ugandans.
It's basically a day dedicated to celebrating social media milestones by doing a recap of social media lifestyle into real life experience under one roof but most importantly also teaching Ugandan youth how best social media can be used productively . We also envisage bringing together all digital media stakeholders to learn, buy, sell, network and share ideas.
Qn: Who are you partnering with to ensure the event is a success?
A: The main sponsors of the event are Uganda Communications Commission (UCC) and the Ruparelia Group of Companies. Other key partners include National Information Technology Authority-Uganda-NITA-U (internet partner), Next Communication, NBS TV ,Nxt Radio, RedPepper (Media Partners) Extreme Music and Events (Event managers) and Uganda Breweries Ltd who will ensure revelers get drinks at attractive prices. Uganda Registration Services Bureau (URSB), Ecobank and Davis & Shirtliff among others have already booked space to exhibit and showcase their various digital innovations and products.
Qn: Any last word for now?
A: I want to thank sponsors and partners who have believed in us on our first time of asking. Thank you very much! I also want to urge Ugandans who like to party, network and learn to make it a point and register in advance (via this link https://bit.ly/2ucCBUM) because we have a few slots left.
I also call upon other companies with digital products/services and those using social media platforms to better their service delivery to book space not only to exhibit but also network and get feedback from end users of their products physically. For companies that want to exhibit or any inquiries, please feel free to contact me, Amon Baita via: 0774037962
Author Profile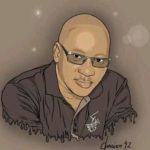 Stanley Ndawula is a two and a half decades' seasoned investigative journalist with a knack for serious crimes investigations and reporting. He's the Founding Editorial Director and CEO at The Investigator Publications (U) Limited