Her death stunned everyone in the family, hitting them like an iron fist. Though a mother to one, 9, she was the heart of the family of 13 dependents. Barbara Tereka was her name. The name that isn't new in these lines. She did whatever in her reach to fish dimes to fend for her family – parents and siblings.
That she was a prey of sickle cell anemia is a known story. But she had lived well on treatment until when she – thanks to need for extra monies to cater for her health and welfare of her dependents – fell a victim of fraud under the persuasion of her Indian bosses at Tororo Cement Limited, a Ugandan Company manufacturing cement and steel products.
At Namusisi village, Kaliiro District in Eastern Uganda a fortnight ago, Tereka was laid to rest at her ancestral home of Mzee Kabaale, her father. She had just visited the family a week before and was reported in good health but with a disturbed mind. "She had hinted on how she was faced with police cases but her responsible bosses seemed reluctant to defend her," said one of her Unties who pleaded for anonymity as they fear that some people wanted Tereka away.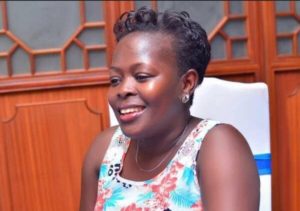 Assured of her identity's protection, the Untie said Tereka, a long serving staff of Tororo Cement was fearing for her life, to the extent of suspecting her medical handlers. "She seemed to know too much against them (bosses) and now that they had left her alone with police cases, she suspected foul play anytime. Whatever she revealed is of no use now. We lost her. She is no more," she cried when pressed further.
Indeed, whether Tereka's demise was facilitated or not, it's of no use to the inconsolable family members. She's irreplaceable. No amount of compensation can replace her physical existence as a sole breadwinner. But is family's help needed to attract justice? Not really, believes one of the detectives handling the matter. "She had made her statement and the suspects are still alive," he said.
At the time of her death, Tereka was an accomplice to the current and former staff members of Tororo Cement but mainly, Mr. Alok Kala, the former Marketing boss. The charges are related to human trafficking, production of fake comodities, and to an extent illegal 'human labour' exportation that could have led to loss of lives, according to the investigations blown by the American Embassy.
Via human trafficking, reports are rife that Alok has trafficked many unsuspecting Ugandans to Middle East countries, many of whose parents have no idea of their whereabouts and actually some are reported to have died at the hands of their buyers. It is highly suspected that some of his clients could be dealers in human organs' trade.
About two months ago, Uganda Police Force Spokesman Fred Enanga had confirmed the existence of a General Inquiry File vide number GEF 183/19 of CID Headquarters. He had promised to give details. But preliminary investigations had unveiled a racket whose day to day transactions were manned by Barbara Tereka, now the deceased. Alok's wife is as well being investigated over her ownership of husband's companies.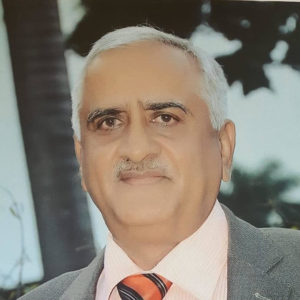 The case at CID was engineered by the American Embassy which had gathered that a number of Ugandans had left to different countries, theirs inclusive, on the fraudulent recommendation of Tororo Cement management. Alok was pointed out as one of the prime suspects. Others include his colleagues Banerjee Krishnendu, the Export Manager and Brij M. Gagrani, the Executive Director.
Krish is said to have been one of those releived by Tereka's departure since she harbored several of his secrets. Also Gagrani's blue eyed boy, Krish was recently involved in forging a transporter invoice worth USD14, 400 and duped the company in paying it into his wife Tumpa Banerjee's personal Account. When it reached Gagrani's corridors, the matter was suffocated, followed with business threats to a distribution company.
Tororo Cement have since vomited Kala to police investigations. But the same are being frustrated by Kala's claim of a God Father in a UPDF General whose identity we can only reveal after his consent of the claims. Whereas Kala is meant to be pinned among others, by Gagrani, the latter is as well seen as an accomplice instead.
Away from the 'slave trade' vices, Gagrani is also among the Tororo Cement senior staffers who are a stone-in-shoes of the Company. Close to four months ago, an investigation of distribution of substandard galvanized sheets was frustrated with use of UNBS premised individuals and his intervention is still saving the Company from the same. But these are details for another story.
"The Company is stuck with them since most of their deeds are committed on its behalf. Whereas they finally let go of Kala for instance, they are reluctant to legally take him on yet he 'stole' billions from them," our inside source reveals. Is Tororo Cement a den of mafias? Watch the space…