Kampala, Uganda: The inaugural Social Media Festival Uganda (FestUg), an annual event organized by Spotlight Publications Ltd, the publishers of Business Focus is scheduled to take place on 25th January 2020 at Silver Springs Hotel Gardens, Bugolobi.
Running under the theme; Redirecting Social Media to Impactful Social Networking Engagements, the festival will bring real social media experience in a venue with free Wi-Fi where all social media engagements will be live on giant screens. The event will see social media revelers treated to a mix of informative, edutainment and fun activities.
The main sponsors of the event are Uganda Communications Commission (UCC) and the Ruparelia Group of Companies. Other key partners include National Information Technology Authority-Uganda-NITA-U (internet partner), Next Communication, NBS TV and Nxt Radio (Media Partners) as well as Uganda Breweries Ltd who will ensure revelers get drinks at attractive prices.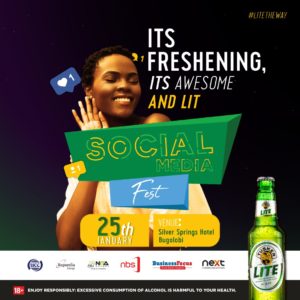 Amon Baita, the Marketing Head of Social Media Fest said, it is not only aimed at streamlining the social media industry towards effective and professional communication amongst users, but it will also boost awareness and promotion of digital marketing and e-commerce amongst Ugandans, plus amplifying an impactful usage of social media through interaction with end-users.
"The Social Media Festival will bring together individuals, social media groups, influencers, bloggers, digital marketing agencies, government agencies, exhibitors and various brands and organizations under one roof to network and learn more how best to benefit from social media platforms," Baita says.
He adds that Uganda Registration Services Bureau (URSB), Ecobank, Davis & Shirtliff among others have already booked space to exhibit and showcase their various digital innovations and products.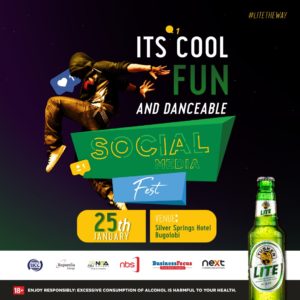 He urges other companies with digital products/services and those using social media platforms to better their service delivery, to book space not only for exhibition purposes but also to network and get feedback from end users of their products physically.
Baita says the event will have interactive sessions where various topics relating to ICT and internet, PR Management and marketing and branding on social media among others, will be discussed.
"Social Media FestUg's vision is to be the biggest marketing social event in the region bringing all brands in direct contact with their audience," he adds. Baita says entrance into the one-day event is free but one must register in advance via a link. He provided the link as https://bit.ly/2ucCBUM.
For companies that want to exhibit or any inquiries, contact Amon Baita via: 0774037962
Author Profile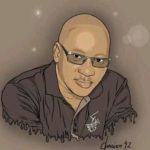 Stanley Ndawula is a two and a half decades' seasoned investigative journalist with a knack for serious crimes investigations and reporting. He's the Founding Editorial Director and CEO at The Investigator Publications (U) Limited