NTOROKO, Uganda: There has been continuous murder and disappearance of Ntoroko District locals in the Semuliki Game Reserve at the hands of UWA officials spanning from 2013 and the latest being the most recent disappearance of a one Sunday Makamba, son to Ziba Fest a resident of Majumba Village, Rwebisengo Town Council, Ntoroko District on the 02/03/2020 allegedly at the hands of a one Vicent Atwine, Kudi David and Edward who are rangers attached to the Game Reserve, The Investigator exclusively reports.
This annoying incident has sent onto tenterhooks, the entire community and has inevitably set a dangerous line between the locals and UWA officials as the locals have vowed to forcefully move into the Game Reserve in search of the deceased's remains as they are fed up of burying empty boxes without the remains of their loved ones.
The warden of Semuliki Game Reserve, a one Mugerwa Benon is reported to have adamantly continued to humiliate local leaders who have insisted on demanding for the body of the deceased and has allegedly vowed to kill whoever moves into the Reserve, a vow that might lead to more bloodshed as the locals revert not to back down till the matter is resolved and answers provided.

The information that has so far been obtained by the Investigator shows a list of victims, who have unquestionably died at the hands of the UWA staff from way back in 2013. Read on…
Mugisa Wison son to late Irumba of Kibiira Village Rwebisengo Sub County who was killed in 2013
Kyalimpa Moses son of Kyamulesire God who was shot and the body recovered drowned in a wetland within the Reserve in 2015.
Musemeza James son of Baseke Keith of Kasungu Village in Butungama Sub County who was shot dead on 10/03/2016 and the body never recovered.
Agaba Benon son of Barwenda of Bugando Village Bweramule Sub County who was shot dead on the 20/10/2016 and the body never recovered.
Asiimwe Robert son of Byahurwenda of Kibiira Village, Rwebisengo Sub County who was killed by a one Mike Alfred September in August 2019 and the body has never been recovered.
Baluku Abdu Golius son to Yostus Tom Tembo of Kisege Village, Karugutu Sub County who was shot dead by a one Tom on 18/12/2018 and the body never recovered.
Kule Nasson son to Deo of Mirambe Village Karugutu Sub County who was also murderd in October of 2019 and the body never recovered.
Masereka Ivan son of Mibiri of Lyamulyamu Village, Karugutu Sub County who was shot dead in January of 2020 and the body never recovered to date
Tusiime Gideon son to a one Kyamulesire God of Kasungu who was recently murdered on 27/03/2020 and the body not yet recovered.
While narrating to us his ordeal a one Rwemera David a herdsman and resident of Kyenyange Village Rwebisengo Sub County, who escaped death after he was picked by the game rangers and beaten to pulp on the fateful day of 02/04/2020 by Edebu Emmanuel, Kudi David and a one Patrick who demanded for money from him if he was to live on. Shs300, 000 was later mobilized and sent to Komuhendo Alice a wife to one of the rangers on telephone number 0782699826 before he could be released. He is currently admitted and receiving treatment.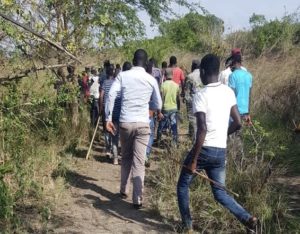 In our possession is a copy of a complaint logged by a one Aheebwa Kabagambe Japheth, a Statehouse Mobiliser in the Rwenzori Region to the Executive Director UWA on 30/11/2019 as regards to the same.
These deliberate acts against the NRM stronghold Ntoroko residents have left many wondering whether it's a deliberate move by some mafias in UWA to create hate for the NRM in Ntoroko. This could be so as even the NRM District Chairperson Mugume Vicent was also murdered in the very reserve late last year. Its alleged that the person behind these killings is the UWA operations boss (names withheld for now), stationed at Karugutu UWA station.
One of the leaders we talked to claimed that there is a deliberate move by UWA officials to create hate between the locals and the NRM Government.
Contacted, former Ntoroko MP and current contestant of the same post, Martin Bahinduka Mugarra said what UWA officials are doing is criminal since it's inevitable for cattle keepers to find their animals crossing into the game. "There is no law that permits a shoot to kill against poachers."
He added thus; "It should be noted that a number of people bordering the game reserve are cattle keepers and there is always bound to be conflict as some cattle cross into the reserve and wild animals cross into the communities as well.
According to section 70-71 of the Uganda Wildlife Authority (UWA), the poachers are instead faced with penalties and other legal remedies but not shooting to kill. "Subject to this Act, a person convicted of an offense (of poaching) under this Act which no penalty is provided is liable – in case of the first offender, to a fine not exceeding three hundred and fifty currency points or to a term of imprisonment not exceeding ten years or both" states the law.
Efforts to get a comment from UWA were futile as the authorized people to comment on behalf of the institution were not picking up their calls until the filing of this report.
Author Profile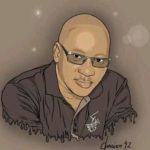 Stanley Ndawula is a two and a half decades' seasoned investigative journalist with a knack for serious crimes investigations and reporting. He's the Founding Editorial Director and CEO at The Investigator Publications (U) Limited