It is well known that Kampala Woman MP, Nabilah Ssempala has declared her desire to unseat Lord Mayor Erias Lukwago. While it is her right to vie for the City Hall seat, I find Nabilah's judgement in this particular case to be shallow.
True, Nabilah is fleeing from the surging lioness in Dr Stella Nyanzi, but she forgets that Lukwago is a lion in his own right. To put it better, the troubled lawmaker is jumping from a falling tree into a deep blue sea.
I know that by standing against Lukwago, Nabilah wants to get back to her mentor- turned-foe in Dr Kizza Besigye. See, Kifeefe is encouraging and ready to bankroll the foulmouthed Dr Nyanzi to erase Nabilah from the parliamentary fat payroll.

Lukwago and Kifeefe have been the best of buddies yet Kifeefe treats Nabilah as a mole working for Yoweri. Yoweri has trounced Kifeefe at the polls for several rounds. And the man of Lubengo is still determined to make sure that the son of Rukungiri never steps into his shoes while he is still breathing.
Yours truly thinks that Nabilah formed the decision of running against Lukwago out of anger; not reason. And as we all know such decisions end in calamity.
Why do I hold Nabilah's decision to be irrational? Lukwago comes to the third round with the advantage of incumbency in his bag. The father of twins is a person you can call omuntu w'abantu (people's person) or omuntu w'abantu ba wansi (the common man's person).
Lukwago has used his muscle and legal brain to fight for the downtrodden. From taxi drivers and touts, wetland dwellers, jua kali; name any downtrodden group of people and Lukwago has fought for them all.
Erias is a populist in the true sense of the word. He has gone to court to fight for popular causes. He has joined demonstrations to fight for people. He has waded filth, floods and mud for his people's sake. He has even risked his loins on their account.
On the other hand, I think Nabilah is not that kind of politician. Yet Kampala and its myriad of problems requires a politician with Lukwago's courage and stamina. Nabilah is a soft woman of integrity. Such qualities do not appeal to the voters in Kampala.
One may ask, "Dear sir, how then, did she make her way to parliament in the first place?" A valid question, this one! My short answer is that she still had the favour of Kifeefe and the opposition generally.
Nabilah has since behaved fishily in the eyes of Kifeefe and the larger opposition. So, the resident of Kasangati moved on and with him, majority of the opposition. The way I see it, she self-destructed when she dressed down Kifeefe and called him names.
In fact, Nabilah is homeless. Lost! Any casual observer will tell you this. Her FDC party where Kifeefe is the defacto leader, by the way, has since thrown her to the mad dogs to devour. She is neither in DP, UPC, ANT or any other party. She is trying People Power. Though, well, she will have to convince Bobi that she is actually not Full Figure impersonating Barbie.
Nabilah is a moslem and so is Lukwago. I stand to be corrected, but I think that Lukwago has not wronged any of the known power brokers in the Muslim faith to spoil his support among the muslim brotherhood.
He is in the good books of the jjajja w'Obusiraamu, Sheikh Nakibinge Kakungulu. Indeed, Lukwago worships with Kakungulu at the grand Kibuli Mosque. The two are always seen sharing pleasantries on such occassions and others held at that hill.
I hazard a guess that Moslems are going to treat Nabilah as one that's out to divide the votes. Thus, she may be denied the chance to hold the forte at City Hall. Yet, they have few of their own in government.
Lukwago is a musajja wa Kabaka to the hilt. This label fetches handsome votes in Kampala. The fact that Lukwago lost time on his second term, courtesy of an impeachment process sponsored by Yoweri and executed by Frank Tumwebaze on the one hand and Bamugerereire on other, will also earn the man of DP sympathy votes.
To the above, add the amendment that curtailed Lukwago's powers and donated them to the executive wing of KCCA. Here, the man will garner votes only on the ground of sympathy.
Yoweri will come in, of course, to try spoiling Lukwago's party. This will only serve to galvanise the voters around the man. Voters in Kampala loathe Yoweri and show it by rejecting his candidates.
Nabilah is treated as a yellow girl by the opposition. I don't know the truth of this. The opposition believe Nabilah used to work with Betty Namisango Kamya Turyomwe to undercut them. I regard this to be hearsay as well. But sentimental voters such as the ones in Kampala tend to buy into such stuff.
This story had two legs. I now turn to that of the options available to Nabilah.
Now that she is an outcast in the eyes of Kifeefe and FDC, she can switch allegiance to the ruling NRM party.
I mean she can jump over to NRM like Betty Kamya and Betty Anywar (Maama Mabira). Jumping over pays. Betty and Anywar are now ministers yet those who stayed behind are grassing.
Yoweri is on record boasting about the many goodies on his dining to go around every Betty, Anywar and Nabilah.
Nabilah stands to lose anything by staying put as opposition and stands to gain by joining NRM. The choice is hers!
DISCLAIMER: Any and all views expressed in the article are not those of The Investigator News. They are an expression of the author's personal opinion. Usage, of any kind, of the information herein is at the user's own risk. The Investigator News shall not be liable for any consequences arising from such usage.
Author Profile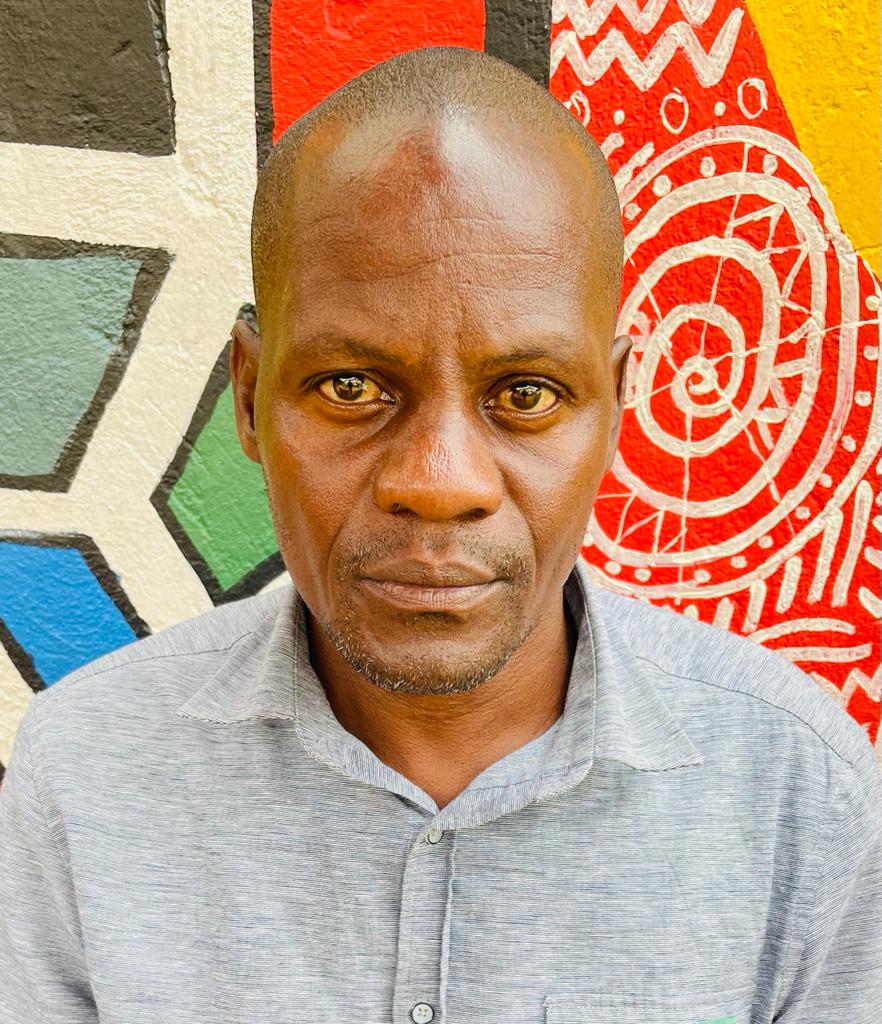 Mr. Stephen Kasozi Muwambi is a seasoned crime investigative writer, majoring in judicial-based stories. His two decades' experience as a senior investigative journalist has made him one of the best to reckon on in Uganda. He can also be reached via [email protected]