The Ministry of gender, labor and social development on Thursday called for an emergency crisis meeting, all the members of the policy board of the Uganda Musicians Association over unsynchronized financial demands to different government authorizes minus its notification.
This follows a meeting that the Events Association of Uganda under the stewardship of Daniel Kazibwe, requested Parliament through the Parliamentary budget committee under the auspices of the Gender ministry to avail them over 7.7bn shillings for their 'Festive Season' virtual shows which the ministry's technocrats have since found wanting.
Ragga Dee's meeting with parliament is said to have been a breach of procedure and blunder, since they did not consult the same ministry that at the moment is in tandem with the Office of the Prime Minster handling issues relating or pertaining the local arts and entertainment industry as regards the Covid 19, lockdown restrictions that have affected it.

Though the technocrats at the ministry find the request for funding of the virtual shows, as a waste of tax payers' money, having previously been engaged in a similar project under the Operation Wealth Creation (OWC) that was stayed citing mismanagement of the budget overhead.
The same technocrats fear that with the leverage and support that the entertainment sector has in parliament, the same might be used as advantage for them to access money through them after its approval.
It should be noted that sections of personalities and groups in the entertainment industry were until recently a common sight and occurrence at the OWC offices in Gulu. There, the overseer of the outfit dished out billions of shillings in a bid to better the lives of those affected by the ban on the sector.
Later it was discovered that the money was greedily squandered by the ones who managed to get appointments and get hold of the loot. This development forced Gen. Caleb Akandwanaho aka Salim Saleh, to excuse his person and office all matters regarding the sector.
Author Profile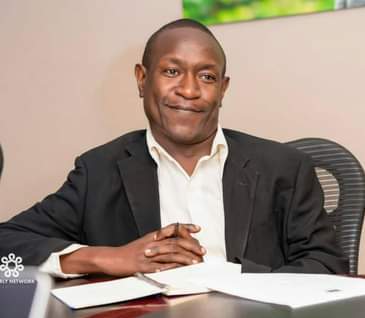 Mr. Jacko David Waluluka is another unique entertainment and general investigative news writer, a field he has diligently covered for over fifteen years. He's also the Chief Administrator at The Investigator. He can easily be reached via [email protected]