The recent entry denial of singers Fik Fameica and Chosen Becky into South Africa, where they were slated to perform, is a tip of an iceberg of the looming entry Visa catastrophe awaiting several Ugandan artistes who wish to travel to other countries.
South Africa's decision, is bound to have negative implications for the entertainment sector, that has hitherto been positively embraced by several countries that abundantly availed our artistes with entry VISAS.
With several theories of what would have transpired before the duo was unceremoniously sent back home, one of the most important is an issue involving the `deportation` of South African veteran singer Yvonne Ntombizodwa Moloko Machaka aka Chaka-Chaka by Uganda, about three years ago.

On 31st December 2019, Immigration officials deported Chaka Chaka hours to her slated performance at a show dubbed 'Nkuuka' organized by the Buganda Kingdom's Central Broadcasting Corporation (CBS) at Lubiri Palace in Kampala city.
At the time, security officials cordoned off Pearl of Africa Hotel (AYA) in Nakasero, Kampala and ordered Abbey Musinguzi aka Abitex, Chaka's Uganda promoter, and other groups to leave the hotel.
Later, a security task team that was working closely with the immigration officials at the time escorted the artiste to Entebbe International Airport where she boarded the waiting flight back to South Africa via Kigali.
The police spokesperson Fred Enanga was later to inform the nation how the musician had been granted an ordinary visa as a visitor to Uganda, which was cancelled by immigration officials after it was realized that she had come as a performing artist.
However, it should be noted that at the time, Robert Kyagulanyi aka Bobi Wine, had declared his intension to run for the presidency of Uganda and coincidentally Chaka-Chaka promoter here, Abitex, happened to be one of his earths while supporter and thus the allegation that Chaka-Chaka had been deported for political reasons.
What many thought would be an issue washed under the carpet by authorities in South Africa, has now come back to haunt the entertainment industry in Uganda, with the latest deportation of the two singers.
It should be noted that though many other Ugandans have fallen victim of this new entry visa 'feud', it is a blow to the sector, since it has been one of the most sought-after hub, where artistes have been pocketing millions of shillings for performance deals and also a preferred destination for video shoots.
Immigration experts further informed us that with the current visa storm in the international media radar and travel manifests, it would in the future affect visa issuance to other artistes by other countries.
There is already an insider alert at the American Embassy in Uganda over UNAA convention destined artistes and participants after it emerged that many were using it as an avenue to access the country and thus now whoever applies for the same is subjected to more intense and stringent terms for clearance.
According to the US immigration law, foreign artists and entertainers entering the country to perform must obtain a P-3 visa, which allows an individual to temporarily perform, teach or coach as artists or entertainers, individually or as part of a group, under a program that is culturally unique.
Some of the artistes who have since fallen victim to ignorance of requirement are Maureen Nantume, Kasozi aka Mariachi, Ragga Dee, Rema Namakula and media personality Fifi Da Queen.
Author Profile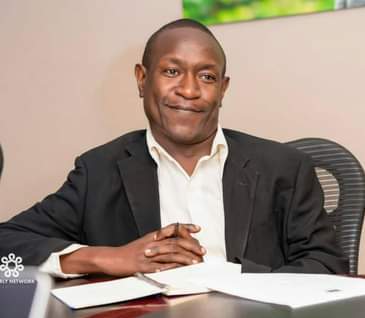 Mr. Jacko David Waluluka is another unique entertainment and general investigative news writer, a field he has diligently covered for over fifteen years. He's also the Chief Administrator at The Investigator. He can easily be reached via [email protected]