Top Uganda's Para-Badminton player Ritah Asiimwe has tried all her best to prove that 'Disability is not Inability' here in Uganda, on the Continent and on the international scene.
She is, however, doing her best in the country where minimal, if any, is made available to the athletes especially those of her type – read Para-sport athletes or people with disability in sport.
Asiimwe was responding to an off-the-cuff discussion with the Investigator sport detailing the origins of Uganda's poor performances at the ongoing 2021 Uganda International Para-Badminton championships at the Sports Arena in Lugogo.

Asiimwe looked ready with an answer to the 'How is the tournament going for you' question paused to her by this website. "You can't expect to reap where you have not sown. We have little training time; we work on the small individual funds and have not trained enough with our technical or coaches' stuff. We are just playing for pride not medals".
But you have been exposed? "True I have, but what happens next after you come back home from international tournaments? You sit and wait for the next outing even without training. Countries like China have swept everything on competitions because they prepare enough, have resources available both financial and technical. How do you compete with them?" Asiimwe asked.
As she made known the state of affairs to the Investigator Sport in the next couple of hours on a Friday afternoon, Asiimwe said she would be going for a quarter final game against a Chinese, a game she had already lost in mind. Surely Asiimwe lost that game against the Chinese on the day confirming her bad game test early on.
Losing matches at the tournament for Asiimwe and her country colleagues is not in their right interest, because, the Uganda International Para Badminton racquet and shuttlecock Tournament event also serves as a point collection tool for the players to compete at the 2024 Paralympic games in Paris, France.
So, Asiimwe's and the Investigator sport discussion was right and just at the time where Uganda's Para-badminton Badminton racquet and shuttlecock Olympian Uganda's 1, Africa's 2 & World's 19, needed to do a lot to play much more competitive matches on the global stage.
IOC Media virtual round table on athletes on Tuesday 16th 2021 discussed and provided the opportunity to hear about the consultation process that has led to a new IOC Framework on Fairness, Inclusion and Non-discrimination on the Basis of Gender Identity, abilities and Sex Variations.
Asiimwe has severally urged government to give para-athletes equal state recognition and visibility just like other athletes. She continues to share her story of how she got the disability, how she has coped up and becoming a star in the sport of Badminton (Para-Badminton) not only in Uganda but also on Africa and the World at large.
Asiimwe, apparently becomes the inspirational athlete who lost her arm to machete wielding thugs while defending her family. She is one of the four athletes that represented Uganda in the 2020 Tokyo Paralympics though the 35-year-old did not win any medal.
She had her smile big-from ear to ear for her dream of representing Uganda at the Tokyo 2020 Paralympic games came true and now she is aiming for Paris 2024.
Growing up with her love for sports such as volleyball, table tennis and running, everything changed sometime back in 2005 when she woke up in a hospital without her right hand.
Having lost her dominant hand, the first major challenge was to train her left hand; she had to learn to write and do the things that the right was accustomed to doing.
"I had to train my left hand from scratch. I was like a baby in kindergarten, trying to write A, B, C. My teachers said I can't finish high school because I had to learn to write. I had to catch up. I couldn't sit for more than five minutes because my body had become so weak. I needed to keep going. I wanted to be ready, so when opportunity knocked, I had to be ready.
She happened to visit the Uganda Para Badminton International in 2018 and realised that Para badminton was what she had been looking for. Just as she taught herself to write, Asiimwe taught herself to play badminton with the non-dominant left hand.
Badminton however, presented an odd challenge to the athlete as a sport of footwork as much as it is about stroke play, and so she found the right side of her body was sometimes in conflict with her left. "I had to change my leg, it's kind of annoying sometimes. Gradually I learned to move with my left leg. Sometimes they collide. The right one always claims its position. I have to keep the left going.
At the Tokyo 2020, Asiimwe played three matches but did not make it out of her group. But for her it was a preliminary point for Paris 2024. It's no surprise that Asiimwe had her dream come true when she reached badminton Paralympic debut at Tokyo 2020. She is ranked number 7 in Africa.
"To be in Tokyo representing Uganda was a lifetime moment and it's something that I will never forget," she said. In her conclusion, Asiimwe couldn't shy away from the fact that, "It's quite disappointing that the Government usually remember us when it's a D-day, it feels like they don't value us," she concludes in consequence.
Author Profile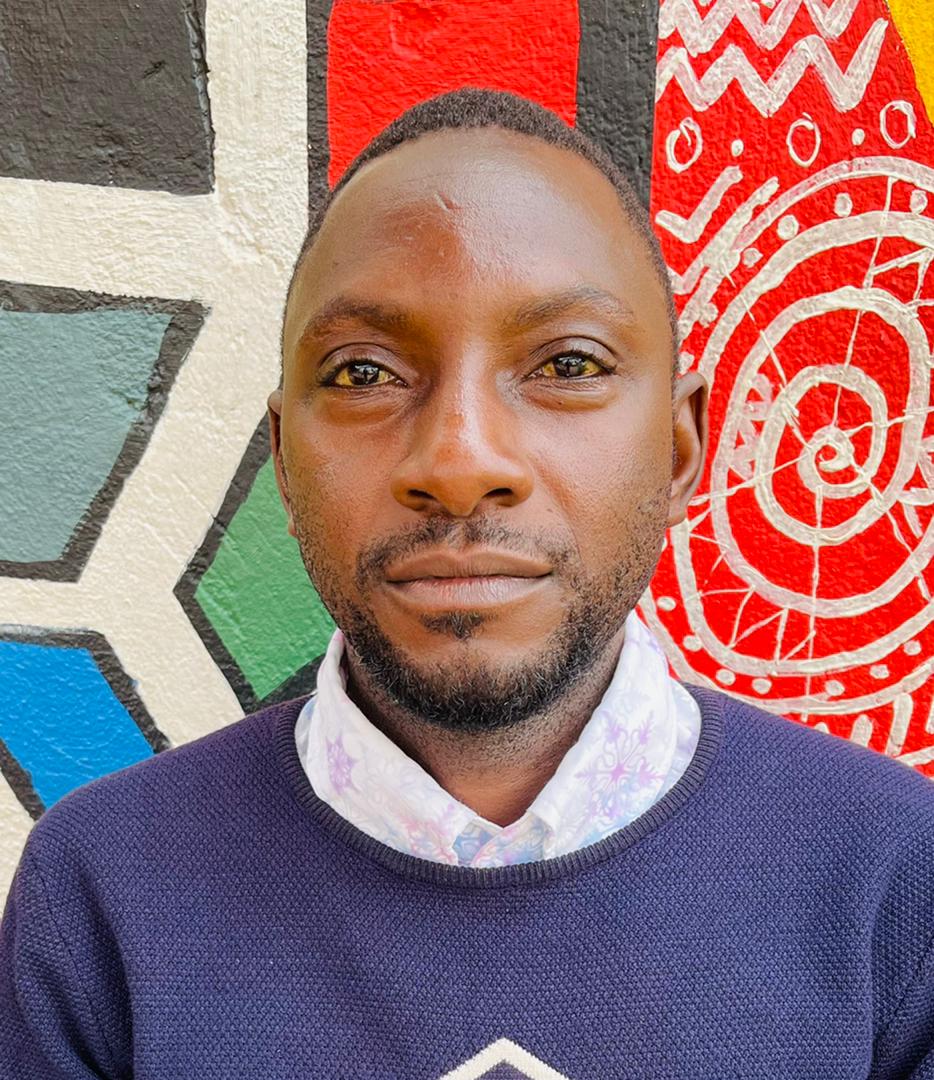 Mr. Daniels N. Tatya is an affluent Sports Writer, Commentator and Editor. His over 15 years of covering almost major sporting events makes him a revered and an authority on investigative Sports journalism in Uganda. He can also be reached via [email protected] +256(0)758268315