Singer Moses Ssali aka Bebe Cool has revealed that the coming year 2022 will be his year and that stake holders in the Ugandan music industry must all get vaccinated.
Bebe Cool, who was speaking to this writer on Thursday also advised his fellow artistes to encourage Ugandans to go and get inoculated for the sector to remain vibrant and sustainable when unlocked.
''Artistes should strive and use their social media pages to attract the masses get vaccinated. We have the numbers and ability to reign over our fans to do the right thing. It is our interest that we do so without putting the government or ministry of health to pay us,'' said Bebe Cool.

Bebe Cool, who has been riddled by accusations of having adamantly refused to pay songwriter and singer Frederick Ssenyonga a.k.a Black Skin for crafting the lyrics of his latest song 'Gyenvudde' , refrained from the issue saying it would be prejudice .
"Ugandans should buckle up for new hit songs from Bebe Cool, I have a catalogue of recorded projects which will set a precedence in the industry, actually 2022. Will be my year,'' he bragged.
The singer was fresh from sealing his `The Pearl of Africa New Year's Celebrations (PANYC)` deal, the biggest end-of-year celebration slated for today (Friday 31st December, 2021), to usher Ugandans into the new year, 2022.
Themed "Why I Love Uganda", it will air live on NBS Television, Sanyuka Television, UBC Television, Magic 1 HD, Baba TV, and stream on the Afro Mobile app. It will broadcast major celebration points ushering the country into the new year and will climax with the Jinja Bridge celebrations which will serve as their primary relay venue.
Several other artists that will perform at the gig include Jose Chameleon, Vinka, King Saha, Sheebah Kalungi, Azawi, Winnie Nwagi, Grenade Official, B2C, Irene Ntale among several others .
When asked about when he would release his famous Bebe Cool list, the singer was noncommittal and advised them to wait for keep logged onto his official social media handles.
Author Profile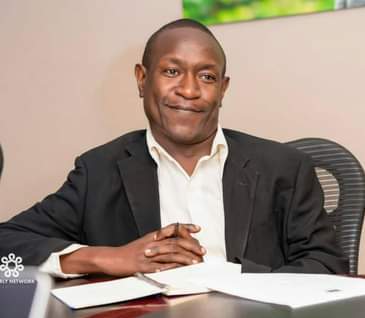 Mr. Jacko David Waluluka is another unique entertainment and general investigative news writer, a field he has diligently covered for over fifteen years. He's also the Chief Administrator at The Investigator. He can easily be reached via [email protected]