In Luganda goes an adage thus; "Ofuuyira mbuzi mulele', directly translated that; `You`re blowing a trumpet to a goat. Goats never listen or enjoy music and hence, the adage warns of time wastage to those doing it.
However, former Presidential Candidate cum singer and NUP President Robert Kyagulanyi aka Bobi Wine, has released a new single titled 'Ogenda' that he has dedicated directly to none but President Yoweri Museveni.
Bobi Wine, who seems to have tasted all political avenues to send his message to the president at no avail, this time around crafted a lyrically rich song which he desperately believes will eventually reach the president who is not known to enjoy, let alone listening to local music or folkare.

In 'Ogenda' Bobi Wine asserts that since Museveni assumed office on 26th January 1986, his government has overseen the worst human rights abuses in the history of Uganda.
Bobi, also looks back at the events that preceded the 2021 general election in which many of his friends and associates died, whose deaths he blames on Museveni's security detail and police. Adding that the fundamental change Museveni promised then has been adulterated with scenes of UPDF soldiers dragging civilians off vehicles.
He then tries to educate Museveni on how, then President Idi Amin Dada (1971-1978) ignored warnings from singers and other voices about the wrongs they were perpetuating on the nation only to fall from power shortly after.
As many were praising Bobi's lyrical maturity, he later on let the cat out of the bag, by sadly revealing that the song is not actually his original composition but rather borrowed works of the late legendary Ugandan singer Christopher Ssebaduka.
Bobi Wine released the song on his personal YouTube page as well as the National Unity Platform channel on Monday though it is yet to be played on any major Ugandan electronic media house.
Author Profile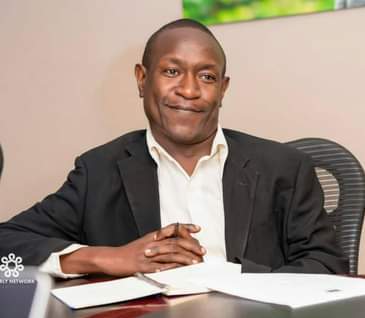 Mr. Jacko David Waluluka is another unique entertainment and general investigative news writer, a field he has diligently covered for over fifteen years. He's also the Chief Administrator at The Investigator. He can easily be reached via [email protected]