Singer Joseph Mayanja aka Dr. Jose Chameleon has for the last 7 months even with the services of brokers failed to sell off his once prized mansion that is premised in the lush Sseguku area.
This is the second time since 2013 that Chameleon is laboring to sell the house which ii now going for an asking price of 1bn shillings. Chameleon was forced to leave the house initially after the unclear circumstances in which one Robert Karamagi was burned and later died of his injuries on his way to hospital in 2012.
Though he has since absolved of any responsibility as regards the issue, word has since been doing the rumor mill around the village is that the house is haunted thus discouraging any potential buyer to invest in acquiring it. Since then, it has been used as a tenement, a guest house and studio by the lanky singer.

However, after his wife Daniela Atim and their children settled in the United States and Chameleon, completing the construction of his house in the Akright Estate in the adjacent area, he has now reignited his zeal to discard off the property, but with little or no success.
Author Profile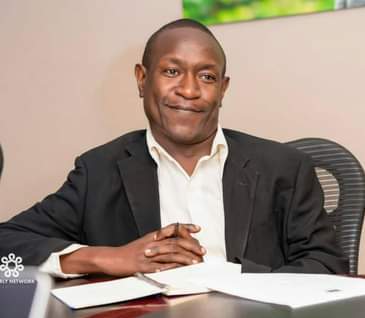 Mr. Jacko David Waluluka is another unique entertainment and general investigative news writer, a field he has diligently covered for over fifteen years. He's also the Chief Administrator at The Investigator. He can easily be reached via [email protected]