Opinionated Piece: For starters, she would be busy chasing after corrupt public officials who are almost everywhere one goes, and or, even busier perusing through the Auditor General`s report where, cases for whose purpose, her office was singlehandedly created by her Master the President Yoweri Kaguta Museveni, reside permanently.
In the current Auditor General`s reports sleep cases of human-interest nature where, Officials from almost half of the Country`s Ministries have mismanaged, swindled and chewed Covid-19 meant funds, hence grossly abusing their offices in the process. Ministries of Health, Science and Technology, and Education and Sports, are in the lead.
To the best of our investigative knowledge, those above are the nature of cases for which the President assigned his hitherto blue-eyed girl, Col. Edith Nakalema, to head the otherwise unconstitutionally instituted `State House Anti-Corruption Unit`. However, our deep investigations suggest that she is either one of them, or she just fears the mighty, and most corrupt country`s mafia members, probably fearing for her job.

On our desk is a string of stories with cases being handled by Col. Edith Nakalema`s office. Strangely, none of them are under her jurisdiction. All are, but instead of Police`s CID, mostly under the Land Protection Unit. Our findings are that she is, of course suspiciously, so deep into sorting and or muddling land matters, totally ignoring her docket.
And, for this particular piece, we shall concentrate on a follow-up of a story in these pages a fortnight ago, whose particulars involved the land wrangle involving Pastors Jackson Ssenyonga of Christian Life Church in Bwayise, and Bro. Ronnie Makabai of Evangelical Truth Ministries (ETM) in Kibuye, Muswangali Zone along Salaama Road.
In the story titled `Exclusive Intel: Unveiling the Deep-Seated War between Pastors Jackson Ssenyonga and Brother Ronnie Makabai of ETM, (Click to read),` we exposed how a one Joseph Kyomuhendo, the Chief State Attorney at the Directorate of Public Prosecution (DPP)` office, labored to beg police to have Bro. Ronnie arrested, even when he had himself investigated and found several anomalies in the cases levelled against the Pastor.
We partly quote the story: "Interestingly, in his own complaint, Kyomuhendo admits that whereas Nsubuga was allegedly assaulted in 2015, Nsubuga was referred to the medical Doctor for examination on October 16th 2020. "PF3 indicates that he was examined on October 7th 2015. Furthermore, the Doctor`s stamp indicates that the examination was conducted on 20/10/2020. The above contradictions are grave and need to be explained.
Kyomuhendo further appreciates that the Doctor who examined Nsubuga and the Investigating Officer handling the matter are subjects of interrogation to explain the "anomaly and how he (Doctor) reached at the current findings in his report. The Investigating officer should also record a statement…"
Nevertheless, whereas this stance is dressed like forgery, staggers like forgery and speaks as forgery, Kyomuhendo wants the PSU Commandant to prevail over his colleagues and make them arrest Bro. Ronnie on at least `common assault`. "In the meantime, the suspect should be charged with common assault. The charge sheet can be amended to doing grievous harm after the anomalies in the PF3 have been satisfactorily explained." The story uploaded on December 12th 2021 read in part.
That a senior officer in at the DPP Headquarters would stoop that low to complain to the Police` Professional Standards Unit instead of the Director Crime Investigations Directorate (CID), is itself a fact to take with a tweak of salt. However, we have since established that he is tight friends with Pastor Jackson Ssenyonga.
"Why didn't you call me before you wrote the first story Mr. Investigator!" Bro. Ronnie asked when we called him a week ago to share his plight. In a tone we didn't like but helped us, he added; "I can see you quote documents we wrote to offices but not the pressmen. You can proceed to use them as your source but here, we rarely deal with press, `coz` we have ours." We would have stopped at this point but the unnecessary involvement of Col. Edith Nakalema pushed us to complete the task we started.
Indeed, we got the information and more documents from both the Police and DPP`s office. Among them are two letters written to DPP herself, The Honorable Lady Justice Jane Frances Abodo, by none other than the `proud` Pastor Ronnie, disputing and successfully rubbishing Mr. Joseph Kyomuhendo`s claims against him.
Another lengthy one is written by his lawyers of Ms. Isabirye & Co. Advocates on July 16th 2021. The letter is in form of a `Statutory Notice/Notice of intention to sue. And this document lists four `intended defendants` including 1; the Attorney General, 2; the person of Col. Edith Nakalema, 3; the Director CID and 4; the DPP herself. To those able to read between lines, it is important to note that whereas all are sued through their respective offices, Col. Edith Nakalema is sued in her personal capacity!
Documents indicate that after Pr. Makabai`s complaint to the DPP, the ever-sober legal brains found it prudent to close the files, basing on fabrications involved and oh yes; with lack of evidence. However, she started with one at her disposal and called for the other three (Refer to our previous story) files still with CID. But before the three would be delivered, Nakalema reportedly swung into action.
In a scenario sounding like a total movie, the complainants ran to their next `boss` after Pr. Ssenyonga. And this is Col. Nakalema. "Without any legal basis, and in total abuse of legal process, the complainants engaged the services of [Col. Edith Nakalema] to remove the impugned files from [the CID] and have them channeled by herself (Nakalema), reads in part, Counsel Isabirye`s dossier.
In utter abuse of due process and in total disregard of the lawful instructions by the Her Lordship the DPP, CID Detectives, despite having received the said DPP directives on June 23rd 2021, instead channeled the files to Kireka-based Special Investigations Unit (SIU) where, they duplicated and reported them as fresh crime cases.
After the fresh registrations at Kireka, they filed the same with the lower DPP`s officer field office of the State Resident Attorney at Makindye. Together with the complainants, Nakalema`s officers reportedly pitched camp at Makindye and had the SAR influenced into sanctioning the files before the same were allegedly returned and or delivered to Nakalema herself!
"It is our firm stand that the alleged charges against our clients are trumped up, without basis, an abuse of process, and intended to embarrass and inconvenience them," Isabirye sums up that it is again in their "humble but firm contention that [Col. Nakalema] has no mandate under the constitution or any other law to engage in any business of criminal investigation of cases under the management of the CID."
On the last part, we understand Col. Edith Nakalema can investigate crimes related to Corruption in public offices. But this, on behalf of her State House Boss and not any other legal entity. However, as many public members always put it, `everything is possible in Uganda. ` Quite a number of cases are illegally being investigated by her and many victims have been or, still imprisoned. Watch this space…
For any additional contributions, comments or more similar stories, contact this writer on +256752799909
Author Profile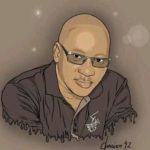 Stanley Ndawula is a two and a half decades' seasoned investigative journalist with a knack for serious crimes investigations and reporting. He's the Founding Editorial Director and CEO at The Investigator Publications (U) Limited