Verification of Kampala Lawyer Felix Nteza Kintu's practicing certificate and hearing of a case against land dealer Muhammad Kamoga of Kamoga Property Consults, has been set for 14th January 2022.
This follows an incident on 22nd November 2021 where, lawyer Kintu Nteza Felix, was thrown out of court for lack of a valid practicing certificate (PC). This was during the hearing of a case in which local property dealer Mohammed Kamoga was sued by a one Peter Babingamba over a land matter, before the presiding Land Division assistant Registrar, Simon Kintu Zirintusa.
Kamoga, at the time alleged that he had information that indicated and proved that Kintu, was not qualified to deliberate on the matter. He presented a document from the Chief Registrar, Sarah Langa which stated as bellow:

"I make reference to your letter dated November 8th 2021 and this is to inform you that Mr. Kintu Nteza Felix is an advocate of the courts of judicature who last renewed his practicing certificate on 18th April 2018 vide certificate number 5878."
Kintu, who owns Kintu Nteza and Co. Advocates later presented a certificate which Kamoga, still contested thus forcing His Lordship Zirintusa to adjourn the case to November, 29th to allow the court carry out a verification of the certificate and the letter which Kamoga presented. However, on the set date, court did not sit thus adjourning that matter to 14th January 2022.
Author Profile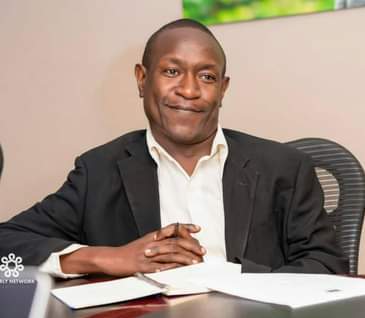 Mr. Jacko David Waluluka is another unique entertainment and general investigative news writer, a field he has diligently covered for over fifteen years. He's also the Chief Administrator at The Investigator. He can easily be reached via [email protected]