Local Singer and former manager of the Good Lyfe crew Geoffrey Kyagambidwa aka Chagga, has confirmed that the long contested and purportedly lost hard disk that contains the works of the late Moses Nakintige Sekibogo aka Mozey Radio, is in the possession of his partner Douglas Mayanja aka Weasel Manizo.
This stunning revelation, follows a sequence of allegations that have clouded the Uganda music industry over the hard disk that is said to have hundreds of unreleased music that belonged to the late gifted song writer and singer.
Radio died at Case Hospital in Kampala where he had been admitted after reportedly being beaten into coma following a fight at De Bar, about three years ago, with accusations labeled against several people who included producer David Ebangit aka Washington.

When contacted, Chagga said that; "I do not know why people are going around demanding for the hard disk. It is there and it is safe with Weasel, who is a director in Goodlyfe and entitled to having it."
He further stated that "its mind boggling for people who have no business in the issue to continue pursuing it. Weasel is the remaining director of Goodlyfe and all things including the hard disk that belonged to the company are now his, people should mind their own business."
Chagga's blunt statement could also indicate that Weasel, the sheer boldness that the singer exhibits when asked about Good lyfe issues especially the shared contested 'Never land' house in Makindye. It is alleged that Weasel, has since taken full control of the premises and that he has denied the late singer's family access to the once co-owned property.
Author Profile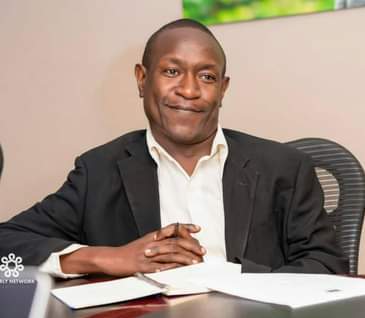 Mr. Jacko David Waluluka is another unique entertainment and general investigative news writer, a field he has diligently covered for over fifteen years. He's also the Chief Administrator at The Investigator. He can easily be reached via [email protected]