-Telecom given 14-day ultimatum by UCC to normalize Operations or…
-Company is in financial distress
-Clients threaten Seek to take legal redress

We can exclusively reveal that the Uganda Communications Commission has clumped down on Smile Telecom, a development attracted by their abuse of the minimum telecommunications standards set by the regulator body, the Investigator reports.
Our Sources at UCC, on condition of anonymity intimated to us that after thorough investigations into the quality and unavailability of the Smile Telecom network products (telecommunications and Data), the ombudsman has, within the precinct stipulated regulations, given Smile Telecom 14 working days to clamp up its house or face permanent dissolution of their services in Uganda.
It is in this regard that Smile Communications, which has been off line for the last fifteen days, on 4th February 2022 communicated to its subscribers that they are in a process of overhauling their services and that it could take longer than anticipated.
In a recent tweet, they confirmed that; "we may not have a definite timeline at the moment, however, once we do, we shall update you accordingly." The cause of the network shutdown is not yet clear, but with insiders still insisting that the telecom may soon run out of business.
Following a threat by one of their aggrieved clients (Names withheld) to seek legal redress over their services, the company reassured him thus; "Please note that our internet service is down at the moment however our customers will be compensated for the days internet was off. Updates will be shared upon service restoration. We apologize for any inconvenience."
Smile Communications Uganda was established in November 2009 and launched its 4G LTE operations in June 2013 in Kampala, the capital and largest city of Uganda. Smile delivers affordable, high-quality and easy-to-use broadband access and communication services to customers across Africa.
However, their troubles begun in 2017 after they were forced to lay off 50 employees who at the time revealed that the company was facing financial upheavals. Then in 2018, Smile Telecom experienced connectivity outages for 3 days running in most locations across the country.
At the time, the company claimed that the incident was a result of failure in resolving an outstanding financial dispute with some of their tower providers (TowerCo), who opted to disable connectivity throughout the various base stations under their management especially in areas on Ntinda, Kiwatule, and Bugolobi among others.
Whether Smile Telecom will manage to beat the UCC deadline that expires on 22nd February is a story for another day. Watch this space.
Author Profile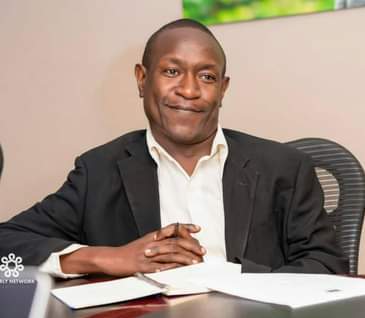 Mr. Jacko David Waluluka is another unique entertainment and general investigative news writer, a field he has diligently covered for over fifteen years. He's also the Chief Administrator at The Investigator. He can easily be reached via [email protected]