We can exclusively reveal that the overseers of the UgaTunes music project are on tenterhooks after failing to beat a deadline to avail accountability for UGX500M advanced to them for activation of the project.
It is said that a quartet that includes Micheal Fingers, Deo Ssenkungu, Tony Rusoke and Lincoln received the said sum of money from Operation Wealth Creation Boss Gen. Caleb Akandwanaho aka Salim Saleh, after promising him that the project would be beneficial to all entertainers as long as their works were documented and realigned.
UgaTunes application is a subsidiary of Tune Hub Uganda Limited launched in early 2021, in a bid to see Ugandan artists both already established and upcoming, digitally distribute their music globally with the aim of reaching international platforms as they earn some money off their trade every time a subscriber listens or downloads their music.

They at the time claimed that like most subscription-based music services, artists would earn when subscribers listen to their music, as well as from when their music is downloaded.
With a promise that any Artiste that reach a threshold of USD$100 (approx. UGX 354,400) in earning, can be able to make withdrawals paid via mobile money, the quartet then embarked on a task of realizing the project`s goal by digitalizing the works of artistes, most especially local folk music (Kadongo kamu) and band music.
However, little they knew that most of the music had prior been patented by the then buyers of the albums like Kase music recorders, Afro Studios, Classic studios, and Kasiwukira among others, and the same owned the rights to the music, hence contesting their move.
Matters became more complex after some artistes turned around and threatened to sue UGATunes over abuse of their patent rights. When this information reached the amiable and entertainment loving General Saleh, he summoned the team which had not realized that the General already had learnt of the ugly truth. After being 'assured' that they would eventually attain rights of the works, he cunningly played along and asked them to avail him with the results in six months' time.
However, the period has now elapsed and the team is counter pointing fingers at each other after being informed of another meeting with the General that will be called soon. When we contacted Deogratius Ssenkungu on his known mobile telephone number, he informed us that indeed the project had since been partially frozen as they seek official partnership with government.
Pressed about the 500M shillings` accountability, a rather irritated Deo shot back saying; "I will not comment on that money if you cannot reveal the source of your information". He instantly hanged up on the phone call with us. It is said that the quartet will either have to deliver the realized entertainment data visa-vis music or refund the UGX500m lest they face the wrath of the laws of the land. Watch this space.
Author Profile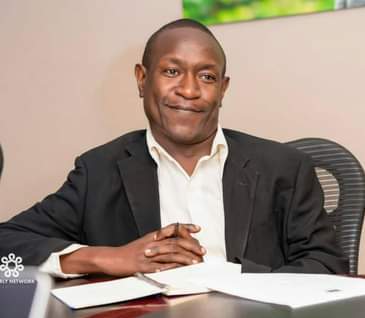 Mr. Jacko David Waluluka is another unique entertainment and general investigative news writer, a field he has diligently covered for over fifteen years. He's also the Chief Administrator at The Investigator. He can easily be reached via [email protected]