Flashback Opinion: Rebels and government leaders use all kinds of siasa (false narratives) looking to attain cult-like status. Former altar-boy turned rebel leader; Joseph Kony exploited the exalted name of the Lord to justify his war.
The man known for spotting dreadlocks, would sprinkle his fighters with what he called holy water and other concoctions. Such useless charms would see the rebels attaining the fool's guts. This, after the rebels had mistaken the charms for another wonder bullet proof.
And this is how the poor souls would end up by blindly walking into the gunfire's way! Sadly, and as we all know by now, highly learned people both here and from the diaspora, ended up being fooled by the illiterate Kony and his hot air stories!

Kony learned his trade from a relative known as Alice Lakwena. Lakwena was an obviously deranged woman. Nonetheless, the chaotic woman fooled hundreds of people into volunteering to stroll with her into the angel of death's den! This is how she duped her victims; She told them that she was on a mission of fighting for the restoration of the Ten Commandments. And oh, how the easy-to-fool jumped on her bandwagon of death!
This woman caused a huge chaos really. After fighting in the northern part of the country, she woke up one day and commanded her troops all the way from Acholi to Magamaga in the Eastern Busoga region. She must have deceptively convinced them how God had appeared to her and directed her to rise up and move to Kampala to upstage Gen Yoweri Kaguta Museveni. Why not? The woman had all along been purporting to be struggling on instructions from God!
This is why probably, the naive people ended up by recklessly following the crazy woman on the mission impossible. In much the same way, a sheep would follow a slaughterer to the slaughter house! Well, Basoga rejected Lakwena and her funny war. This aided a great deal her eventual defeat at the hands of Museveni's superior firepower.
Amin and Obote
During Idi Amin's days, there emerged a certain kind of snake species. The reptiles were known as vipers. They are referred to as 'Embalabasa', in local dialect. Vipers were extremely venomous snakes. On spotting their victims, they would turn red with boiling anger. They would then proceed to fiercely pursue their targets. I don't know why, but these snakes would upon missing their targets, amazingly break into two parts and die off! Could it be because they were bulging from boiling anger? I will never tell.
Upon spotting the vipers all over the place, the spin doctors went into overdrive. They claimed how Apollo Milton Obote who was next door in Tanzania struggling to upstage Amin, had now gone on and acquired the reptiles from some powerful black magic practitioners operating there. That; they went on…, the people of voodoo had stirred up the reptiles in order to make the work of Obote easy! Funny stuff, isn't!
Just because Obote ended up by toppling Amin, majority of Ugandans believed the rather hot air tale! After all, the damn reptiles would, following the coup, disappear as faster as they had come in! One wily musician would even go on and compose a hit to spin the tale further. He claimed how the vipers had ousted Amin in favor of Obote because the former had banned miniskirts!
Yet when Obote himself hit the canvass, other cunning people composed a song claiming how the viper had attacked and horribly bruised the elder's bum! Such baseless tales would see Ugandans frequenting Tanzania, and even to the present times, in pursuance of the so-called great men and women of black magic!
Iddi Amin
Looking to clothe himself into a veil of mystic power, former president Idi Amin Dada, used to tell his soldiers and opponents how he ranked only second to God! The eccentric leader would even brag about receiving visions from Allah. The Almighty, according to Amin, would appear in visions as the ones He used to have with him, to command him do this and that and to issue this and that decree!
He would spin up such funny stories by claiming further how he knew when he would die and the exact time when this would happen. The big daddy was, of course, telling these stories in order to demoralize his soldiers and other belligerent groups who were thinking of overthrowing him! After all, who would dare overthrow a man who was next to God in rank! And who, incidentally, knew when he would die and at what time of the day or night!
Well, a joint army of exiles never wanted to listen to what Amin was blabbering about. They routed the self-styled `life president` and even dumped him on the filthiest spot of the wastebasket of history!
Jamil Mukulu
Captured warmonger, Sheikh Jamil Mukulu lied to the Muslim Tabliq youths how what he was fighting was a Jihad war. The ADF rebel chief, would spin up such yarn of lies further by referring to the government in power as being one of infidels out to limit the influence of Islam. And how thoughtlessly the poor youths joined Mukulu's fastest train to hell! They assumed what Mukulu was telling them to be the gosple truth. In any case, he was their Sheikh! But only to end up losing dear lives to a senseless war! How callous!
Yoweri Kaguta Museveni
During President Yoweri Kaguta Museveni's bush war, a story of how the rebel leader was a Mchwezi personified, emerged and gained immeasurable currency. Historians record the Chwezi as top-notch fighters. Legend has it that these people carried supernatural powers in their DNA! And that they were using such clout to defeat whoever dared to attack them. And whichever kingdom they chose to raid.
Just the same, historians record how these `titans of fighters` were, following many years, finally defeated. Don't believe for now, the story that these people merely vanished from the planet Earth, just like that! In a bid to attract appeal and widespread support, Museveni and his war planners coined the Mchwezi line in reference to the rebel chief. Such line was followed up by the story of how the rebel chief was possessed of mystical powers which could empower him to turn into a cat, leopard and things of that type!
This is also the time that the wanainchi were being treated to stories of how the rebel leader could easily walk on any street anywhere in Kampala. And or that he could eavesdrop any cabinet or military meeting anytime of his choosing! But that the government soldiers as well as spies would fail totally to spot him, let alone recognize him! Well, we don't know the veracity or lack of it of these lines. Permit us to echo the maxim though, to the effect that in combat situations, truth is the first casualty.
Saddam Hussein
To scare off his foes, Iraq's assassinated strongman, Saddam Hussein used to refer to himself as a descendant of king Nebuchadnezzar. Nebuchadnezzar was a very, very great warrior. He reigned over what was then referred to as the Neo-Babylonian Empire more than 500 years ago before Jesus Christ happened on planet Earth. The Good News Book not only records Nebuchadnezzar as a great man, but also as an emperor who reigned for many years as well as built his empire into one of the greatest, in human history.
Now, whenever Saddam felt threatened, he would go and exploit his invented blood relations with Nebuchadnezzar. He would do this merely to scare off his adversaries from attacking him. But this lie would finally be laid bare when the US forces launched that legendary raid against Saddam the man.
Not only did the US forces embarrassingly sent Saddam packing, they also went for the man in the hole where he had gone into hiding just as a timid rat would! Now this was really too shameful a scene for a man who had all along been bragging to be as potent as Nebuchadnezzar himself!
The world would go on and watch with both awe and shock as the triumphant US forces dragged Saddam out of the hole just as a common thief! Just but to cut the long story short, Saddam's tragic life story which wound up with his hanging by the rope, bear all the hallmarks of the historically recorded great collapse of an equally great city of Babylon!
Haile Selassie
The Rastafarian guy was a really great human being and emperor. So much that he ended up inventing the story of him hailing from the family of our Lord Jesus Christ himself! And his army of bootlickers around the world believed such falsehood. Selassie presided over the Ethiopian Empire. He is credited for having built his empire into a fortress to reckon with. So much so that the Italians would end up taking many, many years to subdue the man and his empire.
But much as the man who was being revered as the Lion of Africa bragged of being a descendant of King David, from whom Jesus Christ traced his ascendancy, he would end up being slaughtered as a commoner when his time to leave planet Earth finally arrived in 1975.
Author Profile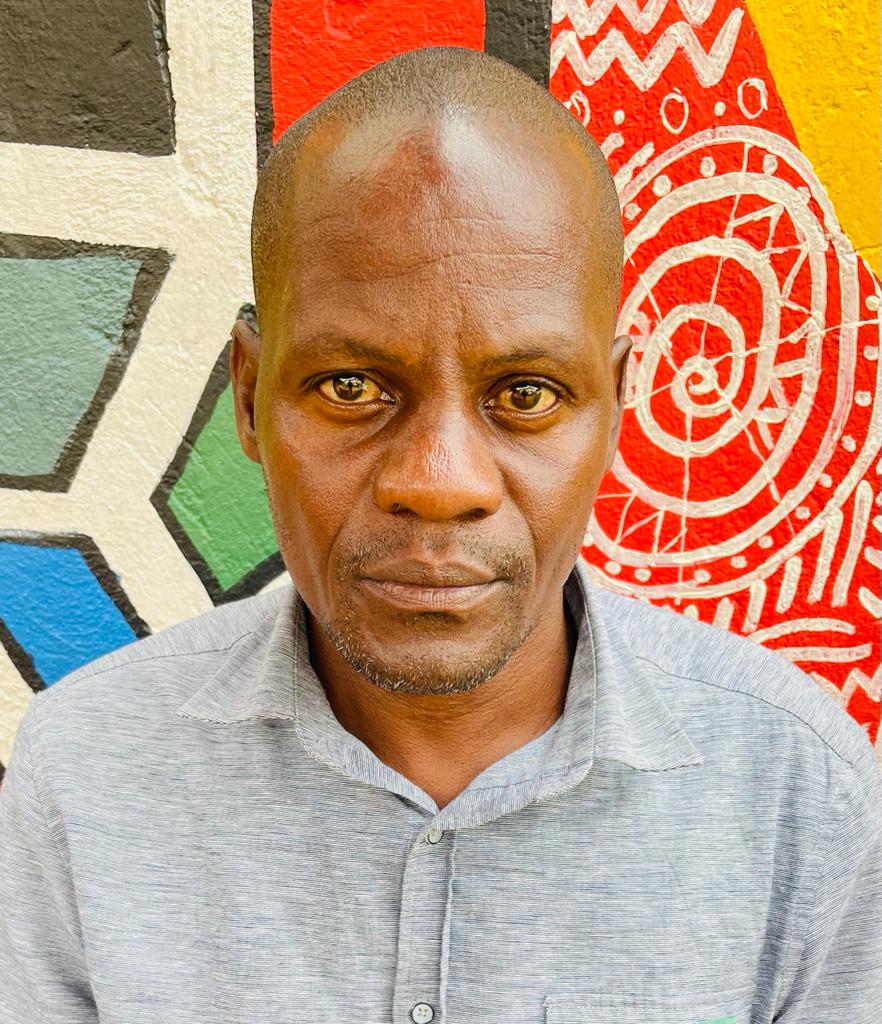 Mr. Stephen Kasozi Muwambi is a seasoned crime investigative writer, majoring in judicial-based stories. His two decades' experience as a senior investigative journalist has made him one of the best to reckon on in Uganda. He can also be reached via [email protected]