KAMPALA, Uganda: The Electoral Commission has appointed 16th Monday to 24th Tuesday May 2022, as the period for candidates` campaign meetings for the by-election of Directly Elected Member of Parliament for Omoro County and the District Woman Councilor representing Lalogi/Lakwaya Electoral Area.
In a letter released last night by the Electoral commission Chairperson, Justice Byabakama Mugenyi Simon, the Campaign meetings will commence at 7:00am and end 6:00pm on each of the campaign dates. During this period, candidates shall not use or publish any language or defamatory words, which incite disorder, hatred, violence or which threaten war.
"The Commission urges all candidates, their agents and the public to adhere to the harmonized programme and set rules and regulations guiding the Campaign period", writes Byabakama. The Commission further appointed Thursday 26th May 2022, as the polling day for the Parliamentary and Local Government Councils By-elections in Omoro County Constituency.

"Voting shall be by universal adult suffrage, and shall take place at all polling stations in Omoro County Constituency, beginning at 7:00am till 4:00pm. Thereafter, counting of votes and declaration of results shall take place." Byabakama adds that Political parties and independent candidates are encouraged to station their agents at polling stations throughout the Constituency. "Other than observing the exercise, candidates' agents shall not be expected to interfere with the polling process."
All persons participating in Omoro electoral exercises shall be required to comply with guidelines issued by the Electoral Commission in accordance with the Government of Uganda and Ministry of Health measures against the spread of COVID-19. This includes observing social distancing and wearing of masks. The Omoro County MP seat fell vacant upon the death of former Speaker of Parliament, Jacob Oulanya two months ago.
The EC's Omoro district returning officer Moses Kagona said in a statement on Friday that out of the 12 candidates who picked nomination forms, only six fulfilled all the requirements. "Six (6) candidates, namely; Onen Jimmy Walter (IND), Odonga Terence (IND), Tolit Simon Akecha (NUP), Kizza Oscar (ANT), Ojok Andrew Oulanyah (NRM) and Odong Justine (FDC) have been nominated to contest for the seat of Directly-elected Member of Parliament," Kagona announced.
Author Profile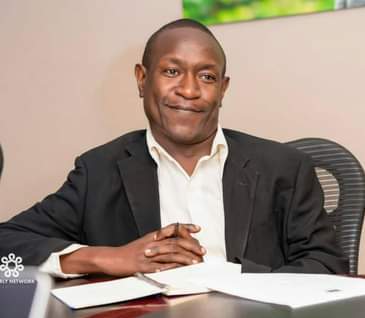 Mr. Jacko David Waluluka is another unique entertainment and general investigative news writer, a field he has diligently covered for over fifteen years. He's also the Chief Administrator at The Investigator. He can easily be reached via [email protected]