"He was blocking my deal. We (him and individuals at the ministry) had almost finished everything but he stubbornly refused to join us and he instead, consistently played every possible role to stop us. I don't regret killing that son of a b***h…"
On Sunday via our Facebook page, we broke a story where, a city lawyer, Brian Othieno had been kidnapped by unknown people. The post read thus; "Our acquaintance, Counsel Brian of Alliance Advocates in Bugoloobi was on Friday called by unknown people. They informed him of a plot to kill him and advised him to stay home."
It continued; "Yesterday (Saturday) the same people called him and advised him to leave home and go to his office for the situation briefing. He obliged… At office, eyewitnesses tell us that the supposed kidnappers, driving in a Harrier Car registration number UBH 666- (They missed the last digit), introduced themselves as coming from security. All his phones went off instantly, causing panic amidst family and friends. A police case has been filed at Kireka, him being a resident of Kyaliwajjala."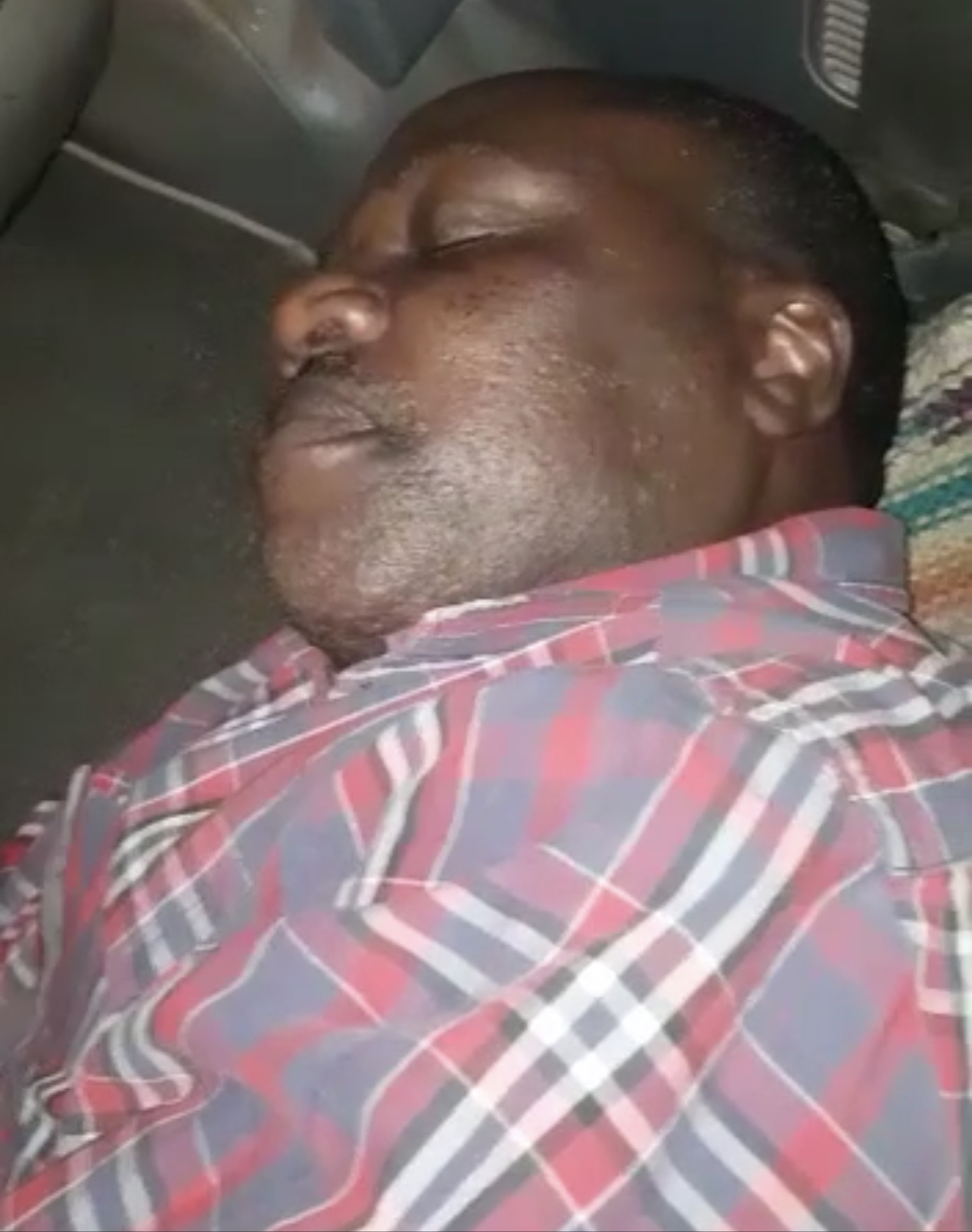 Three ours into release of the above post, a security officer known to us called and announced that Brian was alive and safe. "Yes, he could have been kidnapped, but it's for his own good and safety. Check with major police facilities around town. He is safe." Indeed, with this impeccable tip, we went down to what we do best – investigate. And by Monday, we were equipped with the a-to-z of the story in its entirety.

The Genesis
Sometime about two months ago, a city businessman, Alfred Lutakome, approached his acquaintance in security circles, Shaban Mpeirwe, with a big deal. He informed him of a city lawyer who had stubbornly became a stumbling block in his way to wealth and this had disturbed him to the marrow. He narrated how his partners in the deal, had collectively approved to stopping this lawyer, Brian Othieno, once and for all.
The security soul in Mpeirwe urged him to know more and of course, the desperate Lutakome released his heart without a glitch. It is a story where, Lutakome and his siblings inherited land measuring 5.4 square miles, from their father, Evaristo Nyanzi (RIP), away in Nakasongola. The former minister in early days of NRM government, Nyanzi owned this land which, was among those that attracted government`s attention for ranch purposes.
For starters, huge chunks of land were grabbed by government via her Ranch Restructuring system. "Grabbed" because most of the land wasn't compensated and hence, the multiple cases in court over the same. And the Late Evaristo Nyanzi`s land falls under the same category. Before his demise, Nyanzi had approached President Museveni and convinced him to release some hundreds of millions to him, as the Ranch Restructuring Board went about opening and verifying its boundaries. But, sadly, Nyanzi died on 4th June 2010 before he would complete the compensation process directly with his friend Museveni.
Upon his death, his family converged and picked administrators of their fallen father`s estate. These were Nyanzi`s widow Aireda Nyanzi, her daughter Rosemary Nabbanja and her step son Alfred Lutakome. However, along the way, Lutakome was legally removed off the administrators` list, due to facts whose details are for another story. However, information before us indicate that he drove his way around the legalities, became a sole administrator and proceeded to successfully seek part of the compensation money, in billions. Again, this is another interesting story for another day.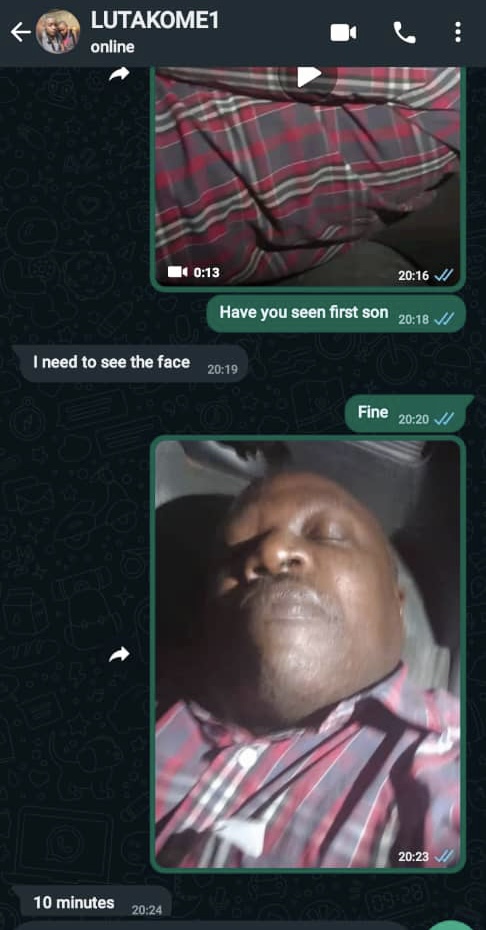 Impeccable sources at the Ministry of Lands informs us of how, with the help of some friendly top officials at the Ministry (names withheld for now), were hitherto ahead of the legal administrators in securing the last bit of Billions in compensation. We understand that its this process that Counsel Othieno, as lawyer for the rightful administrators, had successfully managed to block. It is against this background that Lutakome, and his government godfathers, unanimously resolved to get rid of the naughty lawyer.
Othieno willingly `Dies`, Lutakome gets arrested after paying off the `killers`
After explaining his grievances to Mpeirwe, the latter asked him how exactly, he wanted to be helped. "You`re in security circles. I am sure you wouldn't want to see me losing this eternal wealth. I want you to source around for hitmen. Those well-trained assassins I see executing deadly missions around town, like that of Gen. Katumba`s daughter. I know you people [in security] know them. I want Brian out of my way as soon as yesterday," he released his yet well-kept secret.
Seeing how determined Lutakome was, Mpeirwe resolve to take up the task or else, he lands on serious guys to accomplish it. History has it that most of the hitmen that have ever been arrested for murder around town, always charge as little as UGX1M to squeeze life out of their assigned targets. Mpeirwe knew that Lutakome`s strong resolute to the task would lead him to such hitmen. He picked the deal with a mission to foil it.
After two months with Mpeirwe buying of time, giving one lame excuse after another, Lutakome finally called him and sked him to retreat from the mission. Had he finally resolved to abandon the bogus plot? The anxious Mpeirwe wondered! "Thanks for your effort but man, I thought you guys knew fine people to do these missions. Well, I have finally landed on good ones in Bulenga. They are going to execute the deal in no time."
Mpeirwe tried his best to suppress the shivers running down his veins. He composed himself and announced how, he too, was ready for the job. "What a coincidence! My boys were also ready to executed the mission this weekend. But if you trust those ones, you can proceed." The mesmerized Lutakome released a long breath of relief. How could he trust the Bulenga boys when his buddy was ready for the job! Mpeirwe too, felt relieved. He was now in better position to foil the plot.
After Mpeirwe`s meeting with Lutakome, he immediately contacted the CID officers he had earlier given the intel, for ease of surveillance. Something had to be done, and as fast as possible. They resolved to inform Othieno of the plot and ask for his corporation as well. At Othieno`s office in Bugoloobi, as reported above, they agreed to stage-manage the kidnap. He abandoned his car, switched off his phones and moved with the security officials.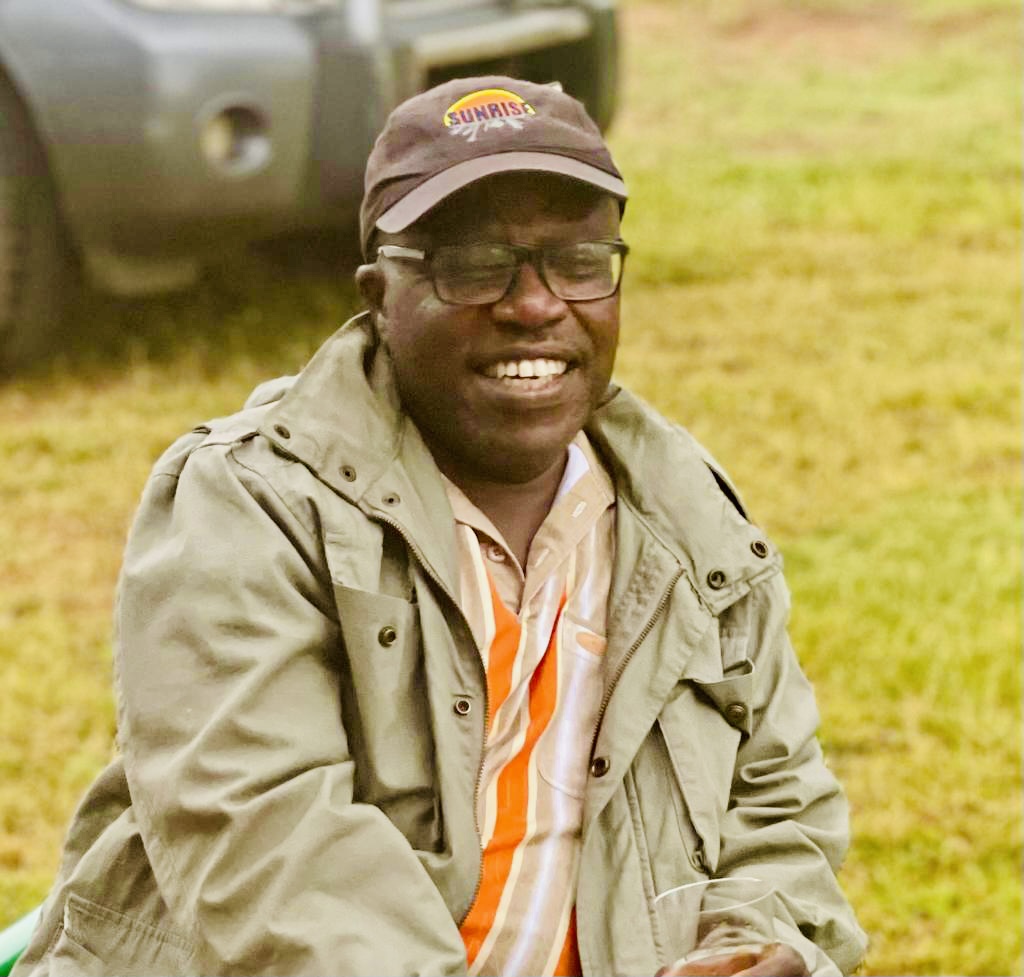 On Saturday night, Mpeirwe called Lutakome and informed him how the mission had been accomplished. True to their qualms, Lutakome had moles within Othieno`s circles in Bugoloobi. "That`s good to hear but let me also first confirm with my sources at the base," he responded. He indeed reverted, saying it was true. "I have been told he was kidnapped and indeed, his car is still in the parking lot at this time when, in normal cases, he would be home." But that was not enough. Lutakome now wanted photos of the body.
This was simple. The cooperative Othieno allowed to be tied with ropes, dragged in a car boot and released rackets of agony, as if he was going through a lot of torture pain. He finally turned, breathed heavily and, `died` off, on camera. Photos of him during the torture and after his `death` were sent to Lutakome who, immediately sent some money directly from his, to Mpeirwe`s phone.
They agreed to meet at Golden Tulip in the morning, for the final payment, briefing and way forward. At the Hotel, he was with his young daughter at the restaurant, a gesture he was relaxed and contented. As he cleared their breakfast bills, the officers zeroed in on them and arrested him, along with his `accomplice` Mpeirwe. He has since been detained at Kireka-based Special Investigations Unit, for interrogation.
Interestingly, the last time we checked at about 7:30 last evening, Lutakome was still dead convinced that he killed Othieno. This has helped detectives to collect enough confessions from him. "He was blocking my deal. We (him and individuals at the ministry) had almost finished everything but he stubbornly refused to join us and he instead, consistently played every possible role to stop us. I don't regret killing that son of a b***h…" To be continued…
Note: In our possession are detailed evidence which we can`t release now, given the fact they might be used for court purposes (Ed.)
Author Profile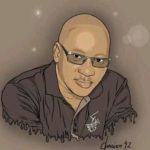 Stanley Ndawula is a two and a half decades' seasoned investigative journalist with a knack for serious crimes investigations and reporting. He's the Founding Editorial Director and CEO at The Investigator Publications (U) Limited