Let's face the fact. St. Mary's Stadium Kitende is not home to Uganda Cranes, our national football team. And, as they continue disguising to play as hosts at Kitende, the results will always be disappointing as have been through their previous Afcon encounters at this venue.
This is true because the team is missing Home-Mandela National stadium Namboole. But this is not FUFA to blame. Its Government of Uganda`s entire blame and of course, their Namboole 'Mis-Management' team. If you want to know why, just assemble any Vipers team against the same Niger squad at St. Mary's Stadium Kitende and they will win it with authority. It will be so because it's their home and they will not miss home. True the fans come to Kitende in large numbers like we witnessed on Wednesday, but it's also true that Kitende is not Namboole.
Home Advantage

Home advantage (HA) is the tendency for sporting teams to perform better at their home ground than away from home and, its existence has been well established in a wide range of team sports including association football. How much does home-field advantage matter in sports and in particular football and now to Uganda Cranes? How important is home advantage in football?
It is a question that has been discussed in pubs and bars down the years to great lengths, while also providing the basis for entire fields of academic research. If you want the answer to how is HA important, then take Cranes to Namboole. You will behold the Home Advantage matter to the Uganda Cranes that is lately struggling to post results at Kitende.
Its importance is factored into draws for competitions, for example, with the StarTimes Uganda Premier League teams decide that a second leg at home is favorable to playing away with the result still in the balance. Vipers FC, KCCA FC, BUL FC, Onduparaka and Arua Hills among others will give you surprises as they play home. Whether it be the familiar surroundings, the backing of a vociferous home crowd or the lack of traveling involved, there is a clear benefit to hosting a football match.
Indeed, it is an advantage that can be seen from the relative success of host nations at major tournaments over the years. But, just how important is it? To what extent are the odds of victory improved by playing at home? To examine such a subject, the only way to proceed is to look at past Cranes results. Those that were in Namboole.
To start with, we take a look at the current previous games Uganda Cranes has played and how they have at Kitende away from Namboole. The records have been straight with Cranes beating even your feared and magnanimous African football nations at Namboole. Nigeria, Ivory coast, Ghana and Cameroon are countries to have tasted Cranes` wrath at the Bweyogerere-based Stadium.
A shift to Kitende, the results have been either a small 1-0 win or a draw. For the records, on 10th October 2021 during the World Cup qualification, Uganda won slightly (1-0) against Rwanda, before they drew (1-1) on the 11th of November 2021 in a World Cup qualification with Kenya at Kitende. Just Wednesday, on June 8th at an AFCON 2023 qualifier, Uganda Cranes settled for a point against Niger at St Mary's Stadium Kitende in the second game of Group F in the TotalEnergies Africa Cup of Nations Qualifiers 2023.
Despite having a brilliant start and taking the lead in the first half, Uganda failed to hold onto the lead and eventually missed home to concede a goal midway the second half. Milton Kariisa fired Uganda into the lead, two minutes before the break but the visitors fought back to salvage a point through Mahamadu Sabo.
Even as Coach Milutin Sredojevic Micho made three changes from the team that started against Algeria last week with Abdu Azizi Kayondo starting in left back position ahead of Isaac Muleme, his start to the campaign as he had promised the Ugandans did not come a success. The visitors found their equalizer 19 minutes to full-time when Sabo dazzled through Uganda's backline before firing into the top right corner of goal.
The result means Uganda has just a point in the opening two games. They will face Tanzania in a double header in the next window. As Cranes struggled due to the 'Away feeling', Niger coach Jean-Michel Cavalli was pleased with a point off Uganda but believes his side had as many chances to win the game as the Cranes. After Niger's Daniel Anthony Sosah scored in the second half, Coach Jean-Michel Cavalli had learnt Cranes were almost playing away not home.
Uganda created so many chances making 2-3 situations to score second goal but they didn't take them in the first half. In the second half, Niger came back improved having situations and scored a very good goal and would have eventually won the game points with a second goal that did not come through. "If we scored one of the two late chances, we would win this match but we are happy with a point off a very good Uganda Cranes team." Niger coach Jean-Michel Cavalli stated during a post-match presser.
Cranes as a team
On individual performance on Wednesday evening at Kitende, Uganda Cranes Micho and his players' poor performance had their flight on hold throwing away a goal lead in the second half to draw 1-1 with Niger. So, we look at how Cranes got on individually in the clash that left them on the foot of Group F points log.
Cranes goalie Charles Lukwago had a good game against Algeria which was not the case playing home against Niger. But then again, you cannot blame the man between the posts for conceding a goal at Kitende where his defense ministry earnestly lacked some zeal. We will credit Aziz Kayondo, Milton Kariisa, and captain Emmanuel Okwi for such individual effort with a good show that kept Niger's goal keeper and team captain Dauda on high alert all the evening.
Milton Kariisa would take all the praise if Niger had not injured Cranes take-off hopes at Kitende. He scored Cranes great goal in front and when he was taken off through a possible injury, Cranes attacking line was rendered useless. Emmanuel Okwi honestly had his game on a positive note. What he only missed was getting to the score sheet on the day. His was a tireless and encouraging display one expected from a captain. Sorry he did find a target on the day. Fahad Bayo, substitutes Allan Okello, Allan Kyambadde, Muhammad Shaban were all average hardly creating any impact on the game.
Fight for 2nd spot:
The French tactician takes the fight and believes his team of Niger now focuses on the second spot. "It will be a three-horse race for second spot in Group F as giants Algeria is and will be solid displacing from position one. Algeria is up there but Tanzania, Uganda and Niger will fight for that one slot." Niger returns to action in September against the Desert Foxes in back-to-back games that could surely break their hopes depending on the results between Uganda and Tanzania.
Investigator predicted right;
But Micho avoided our counsel! Micho and Cranes must have read our preview of the game a day before they played, titled;'Uganda Vs Niger: Statistically looking at Both Teams Form, Cranes and Le Mena The Ménas could Play for a Draw'.In these pages, if they wanted, the team could have picked some notes to win against Niger.
We gave every detail about the opponent, and what Cranes needed to do against Niger and, too, we predicted with authority that the two sides were going to play for draw. That came to pass because Micho avoided us on top of calling us not football coaches. Micho should have, through our story, read that Niger are good at fighting off from behind while away, to share spoils.
They turned in a resilient performance on Saturday as they came from behind to salvage a 1-1 draw with Tanzania in their group opener last time out. We too, warned Cranes against Niger's mission. The possibilities and predictions were that Niger would by all chances stop out the Cranes' efforts and force a share of the loots.
Author Profile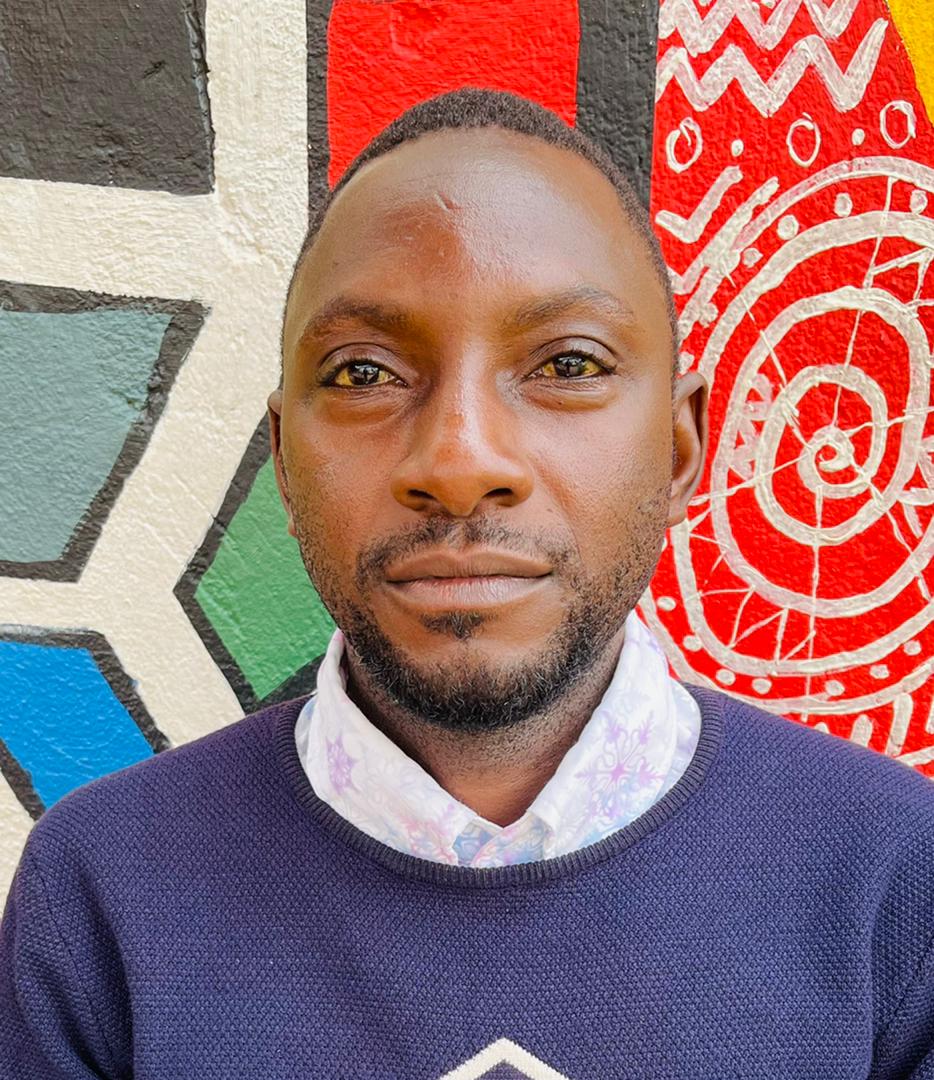 Mr. Daniels N. Tatya is an affluent Sports Writer, Commentator and Editor. His over 15 years of covering almost major sporting events makes him a revered and an authority on investigative Sports journalism in Uganda. He can also be reached via [email protected] +256(0)758268315