Singer Joseph Mayanja aka Jose Chameleon's local manager Robert Nkuuke Jackson aka Mutima, is in hot soup after receiving UGX8m from one Kakobya Isaac aka Mango on behalf of the singer and failed to have him show up, the Investigator entertainment desk can report.
According to Mango, the now troubled manager was paid for the same singer's Performance that was slated for 28th May 2022, at Ekyakabi Gardens in Kiboga but at the last hour, he pulled out of the deal. It is at this time that Mutima is said to have earnestly requested Mango to push the show forward to 2nd July 2022, at the same venue to seal business.
But as Mango and his team had embarked on advertising for the rescheduled show, he was shocked to the marrow, when he, again received another call from Mutima, begging him to further push the show to 7th July 2022. It is at about this time that Mango made up his mind and told Mutima that he had backed out of the deal and wanted his money back.

Having been put on the spot, Mutima told Mango, that he did not have the monies on him. And he has since then, been on bended knee to pay the money at a 'later' date. With no ending to this 'later' date status, Mango has now threatened to take legal action against both Mutima and Chameleon, if he is not cleared by Thursday last week.
However, when contacted, Mutima neither denied nor confirmed having received the said monies but promised to pay the same by close of yesterday, Friday. This other promise, according to Mango, as well never came to pass.
It should be noted that Jose Chameleon has fired several managers who include Mutima in the recent past, for similar reasons. Chameleon had reconciled with Mutima and pardoned him back as his manager after swearing that he had reformed. This new development now puts his relationship with the singer in yet another balance.
Author Profile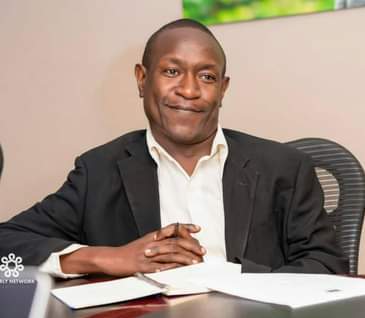 Mr. Jacko David Waluluka is another unique entertainment and general investigative news writer, a field he has diligently covered for over fifteen years. He's also the Chief Administrator at The Investigator. He can easily be reached via [email protected]