The Uganda Musicians Association (UMA) Electoral Commission is in crisis over modalities and overheads for its new adopted ballot voting system to be used at its 28th June Election for the presidency and other association members.
According to a communication released by the Commission chairman Geoffrey Ekongot aka Jeff, the election will be held at the National theatre in Kampala, at the stipulated date from 8am. However, with just days to the D-day, members of the association in the over 16 clusters that make them up in Uganda, have now petitioned the commission, to provide transport and accommodation to members who will be traveling from upcountry.
One member from Kisoro, who preferred anonymity, argued that for one to travel from and to Kisoro complete with lodging would require an overhead of about 350k and that an artist would not be in position to fund themselves and demanded that the commission foots the bill.

This is a position the commission boss Ekongot, says will be unattainable due to lack of funds and resources for the process. This development has now put the commission in a compromised situation, either to lobby for a bail out from the Ministry of Gender and social welfare through UNCC, who are also facing a probe over mismanagement of funds, or stay the election until a later date.
It should be noted that Jeff and his team had initially intended for the election to be conducted electronically, a system that was alleged to have been compromised prior, to favor one of the competitors. Indeed, on the day of the said election, Kampala Lord Mayor Elias Lukwago, who doubles as the lawyer for Lubega Mansoor aka King Saha, one on the contestants, stormed the tally center at the theatre and stopped the process citing bias and a compromised system.
He and his client then threatened to sue or petition court to have the electronic process halted if it was used again. At that time singer and current UMA president Cinderella Sanyu aka Cindy was leading the polls.
Author Profile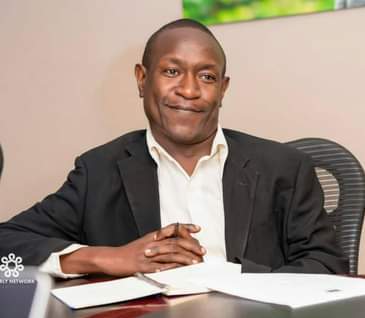 Mr. Jacko David Waluluka is another unique entertainment and general investigative news writer, a field he has diligently covered for over fifteen years. He's also the Chief Administrator at The Investigator. He can easily be reached via [email protected]