Where were you, folks? If you were not there, then you missed. How we munched roasted and grilled goat's ribs, fair people! During those days of the goat's meat frenzy, each and every road was leading to Ku-Mbuzi, meaning at the goat's meat place. But first things first. Ku-Mbuzi is a spot which earned a sizeable clientele on account of serving tasty grilled and roasted goat's meat.
It is found along Gayaza road at the junction leading to Kyanja upwards to Kisaasi and Ntinda trading centers in Nakawa Division. During its heydays, this spot used to be jammed with revelers out to enjoy the sweet goat's meat delicacy. The cars of the revelers out for a goat's meat party, would line that section of the road from Kampala to Gayaza causing a big jam in the process.
Look here, the same would be the case week on end. Believe, what yours truly is telling to you, walahi, it is nothing, but the truth. Billows of smoke from the stoves where the delicacy is prepared would go up in air, painting it grey-white. The chefs, if that one can fit your billing of them, would spot white aprons complementing the smoke coming off the stoves.

The sweet aroma from the delicacy under preparation would prove too tantalizing to the nostrils for one to escape from the snare of dropping off for a bite of the delicacy. If you happened to be green about Ku-Mbuzi, then you would end up looking in many a people's eyes, like a stranger straight from planet Mars. Just in case you wanted to appear cool, all that you had to do was to mention Ku Mbuzi. And the people around would flatteringly exclaim `kawa` in unison.
People would come with relatives. Boys would turn up with chics. Business people would show up with clients. Workers would drop by for a social day out. Spies would join in. Girls of the vice would lay-in waiting for those who patronize them. Name them, all manner of people would endeavor to drop in. I swear upon the living God, Ku-Mbuzi was the place to be, those days gone under the bridge.
All those groups of people, you know, were coming just to enjoy the ribs and such goat's parts, socialize, chat up, wind down, conclude business deals and whatever business under the sun, you yourself can imagine of. Pity yourself in case you happened to lack cash for brew on any particular day. All tribes of brew were generously on exhibition. Why not? Goats' meat goes down well with brew.
Surely, it does! No offence, dear the Moslem brethren and sisters. Just addressing the Jesuits. So, those who were cursed enough as to lack enough of Joel's cash, would be sighted chocking on meat whilst stealing glances of envy, now and then, towards their loaded counterparts. Brokerage was a booming business in this fairer republic, really.
Females and males would be seen talking nicely to arriving customers each of them jostling to take the customer to a particular joint for a cut from the proceeds. Aside trading in goat's meat,Ku-Mbuzihappened to be a daily open market of sorts, so to speak, dealing in all tribes of things tradeable. Ugandans out to make a quick buck out of frenzied goat's meat clients, would hit base with garments, foodstuffs and all manner of articles vendible. I tell you, those sharp brothers and sisters of yours truly, would leave the spot smiling away having lined their wallets with a fair harvest of cash.
From sweet to soar
And then, came the burst of the bubble. Hordes of people who were hyping Ku Mbuzi, would now start to vanish as fast as they had come. So much so that it would seem as if the spot had suddenly caught plague. Right now, it would be fairer for one to state that Ku-Mbuzi is somewhat a shadow of its former hectic spot. Yes, clients still drop in, but not as heavily as they were doing in the past.
The jam caused by the clients' cars has strikingly reduced from what it used to be in the past.
Empty tables
Eating joints are no longer full to capacity as they were in the past. In fact, empty tables are a common feature at the spot most of these days. Many of the goats' dealers have since left to do other things, out of frustration of the spot losing its yesteryears' sweetness. "It's no longer business as usual here. Frankly, we are struggling to shoulder on," Stella (not real name), shares. In short, Stella continues; "we are running short on customers and revenue every passing minute." What Stella states sums up the whole picture as it is obtaining at the spot.
Diagnosis
Ugandans are emotional customers by definition. The gusto with which they hype new places, is the same gusto they apply in dropping it. In short, they are the prostitute type of customers who would surely leave the moment they feel they have hit the unprintable. "Remember the Jjajja Asinansi hype? a reveler from the old days asks. He then quips, "Now you go there and order for merely a bottle of Eagle…. the waitress will ask you what you are trying to talk about. They only stock waragi and such cheap stuff." The source above isn't way off the mark. This is if, one can factor in the situation prevailing currently at Mukono's Kisumali Bar. Is this one still there anyway! That at Y2K in Kireka. So is Mango. Former Juba's IGP, the Late Tongo and Jose Chameleon were some of the big revelers at the latter bar.
Leadership wrangles disorganized business at the place too. Such aggrievements prompted those aggrieved plus their supporters, to leave and set up eateries similar to the original one. Needless to state is the fact that the exodus by the aggrieved people inevitably led to the splitting of customers and hence loss of clientele. Related to this mess, is what you can refer to as the kiosk mentality prevalent among Ugandans. The moreKu-Mbuziwould catch fire, the more the copycats would also go on and on setting up parallel joints here and there. You want to know what? Before we knew it, almost all nearby villages had turned into businesses of roasting and grilling goat's meat.
This would, alas, end up creating yet much more competition for customers among the operators. And, of course, ultimately, lead to a dip in revenue collectable. What cannot be discounted too, is the influence of the law referred to as saturation in the realm of economics. This law states that the more one takes several units of any given good, the more they would keep on deriving satisfaction upon satisfaction from it, other factors remaining constant.
Thereafter, there would reach a time, the partaker of the good would suffer loss of anymore appetite for it. Hope, I have made the point clear. There is another problem yet, again, to do with inertia. Inertia is a term used in Physics and coined by Isaac Newton. In the business sense, it essentially means that clients happen to surge through the door, the customer care would correspondingly fly out of the window of the business venture concerned. "I was a big-time customer of one of the goat roasters atKu-Mbuzi. I finally left. I swear I will never go back," Joshua tells me. I find him seated whilst sipping on a cold Bell beer as he waits for a serving of pork ribs at a favorite pub in Kasangati.
After asking him why he decided to leave, he opens up. He shares that one day after religiously patronizing his favorite roasted goat joint for several months, he was served with what tasted like spent delicacy. "I didn't like it at all. I rushed to the loos and threw up the little I had eaten", Joshua, working as a mechanic tellsthis website. After leaving the loos, Joshua says, he beckoned the waitress. He pretended to have had his fill and then paid the full bill. He then excused himself and left. He has never ever gone back two years now. As I wind up, such is the scarcity of Joel's dollar these days that people have learned to spend sparingly than never before. The Investigator will endeavor as much as possible to write about happening businesses from now and then. Thank you and keep hooked up here.
Author Profile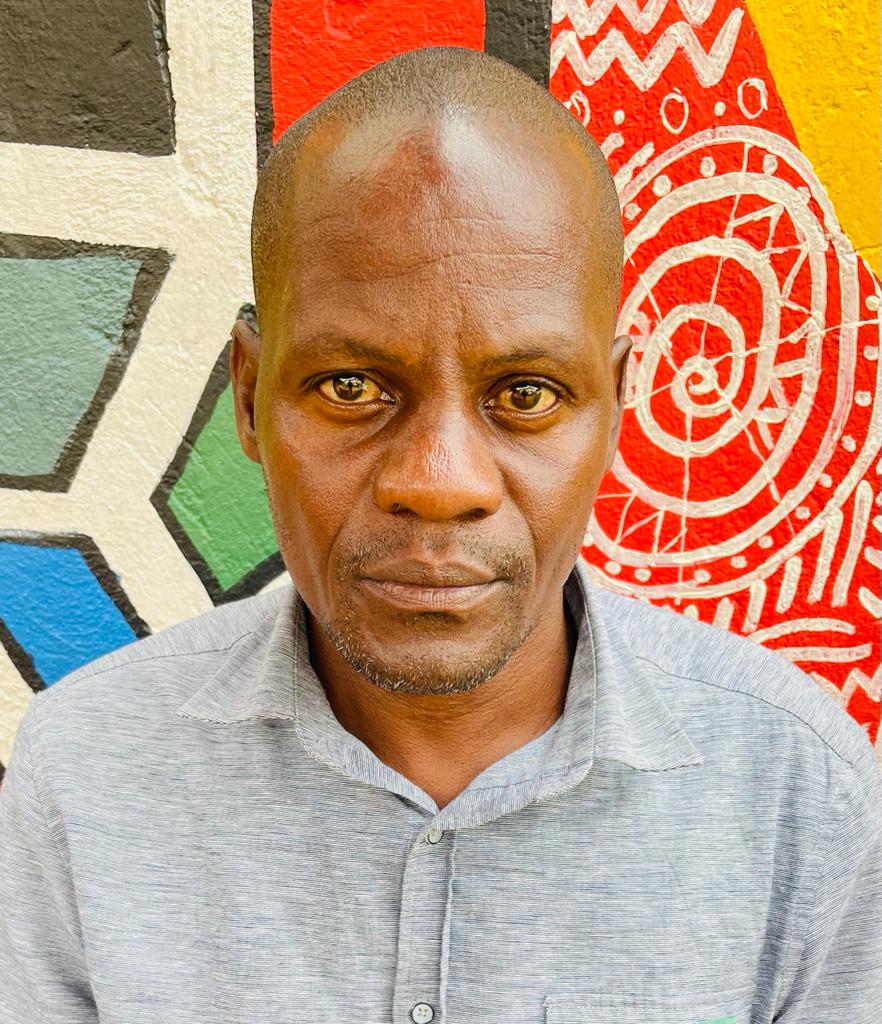 Mr. Stephen Kasozi Muwambi is a seasoned crime investigative writer, majoring in judicial-based stories. His two decades' experience as a senior investigative journalist has made him one of the best to reckon on in Uganda. He can also be reached via [email protected]